You might have noticed that Mandy's been a bit quiet lately on the blogging scene. No regular blog hopping, no answering comments in a timely manner, disappearing from certain social media platforms…Mandy has ghosted a bit, and that's because the dreaded blogging slump has occurred.
In the past, I can see a blogging slump coming like a speeding train, and I can usually prepare myself for it. I take book life saving measures. I focus on my reading, I focus on not pushing myself, I seek out inspiration, etc. I do what needs to be blogging done. However, sometimes blogging slumps catch up on you until next thing you know, you're writing a post about ways to figure out you're in a blogging slump, because, you, Book Princess Mandy, are clearly in one. So, um, shall we go through the ways that Mandy discovered she was in a blogging slump, since hers failed to send her a big splashy, neon lighted sign that she was in one?
You aimlessly stare at Twitter
That's right – just stare. You don't actually do anything on Twitter. You just stare at it. You might scroll a bit. And look at others living their best book lives. And then once you start scrolling, you can't stop scrolling and then you're scrolling forever to try and find the book answers that you don't even know the questions too????
Um, sign 2 should probably be never making sense again since does that paragraph even make 1% sense?
But seriously, Twitter usually has me lost in a sea of posts upon posts, but something about being in a slump has me staring at it with a newfound of excitement and like I must desperately scroll since it can fit with the zero attention span that I have now implemented in my blogging slump life.
Goodreads seems to be the answer to life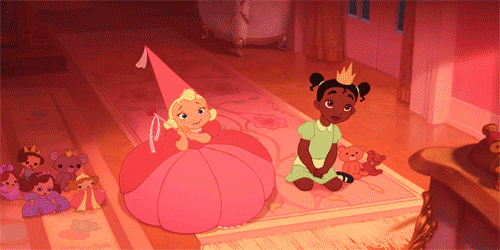 Have you ever fell into a Goodreads void? You know, the void where you're in so deep that you're legit looking at books coming out in 2021 that are literally all filled up with "Unknown Leigh Bardugo" and you're like, "BUT OMG, THAT SOUNDS SO GOOD" AND NOW I MUST ADD THIS TO ALL OF MY SHELVES. Idk, I've sunken into a few Goodreads voids, and most of them have been when I've been in a reading slump. I just read a bunch of summaries of books and it's like I'm actually reading???
However, when the blogging slump comes around, it's all Goodreads, all the time. But I mean, I don't actually, like, write reviews because that just be against the whole premise of a blogging slump. However, I just sit there…staring again (because this is clearly a major thing in blogging slumps), thinking of all the books I could be reading with the blogging I'm not reading and then looking at everyone reading books that you're not reading because even with all the time you're not blogging, do you think you're actually reading??? Well, I mean, I kind of was, but still. SHHHHH, stop ruining your own ways, Mandy. Get it together.
Actual Reading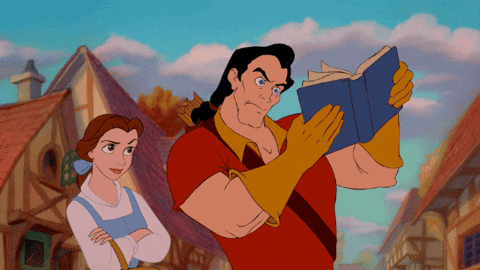 Book blogging and reading requires a weird little balance that sometimes can teeter way too far on one side – but you have to have both. Sometimes you're all blogging and no reading, because you decide to binge create 15 posts in one night. Or sometimes you're too busy binge reading a book for 3 days and next thing you know you have 3 days of comments piling up and you don't remember how to talk to actual computer human beings.
Alas, when I found myself desperate to go home and read a graphic novel about gaming that you know 200% nothing about, well, um, you realize you might be a little over your head in the blogging slump game, because WHY, ME, WHY.
But Mostly TV
Because TV is yet another way to lose yourself into another world except this one has moving pictures. Lots of moving pictures. And talking. THINGS TALK TO YOU. Or talk to other people, but it's like talking to you because your ears hear it.
Omg, I'm so tired. I think this needs to be the last stage, because I'm clearly losing it.
I used to be in SO deep with TV. I loved diving into new worlds and new places and new stories and new people. It was the best way to escape. Until I realized books brought that enjoyment and life and creativity in so many new ways. So I got rid of a ton of the shows I used to watch to focus on diving into my books. So when I find myself glued to the TV and not doing anything else? Yeah, no, blogging slump has fully happened because I always blog and watch TV at the same time, so I'm in deep.
But alas! There is always an end in sight for blogging slumps, and I mean, I just made a post about blogging slumps, so I might be getting out of one. Yay team?
What do you think? What are some signs/ways that you see yourself in a blogging slumps? When was the last time that you found yourself in one? Let's discuss in the comments below!