🇨🇦 Blog Author and Queen of Naps
Name: Shania, or Sha.

Location: Canada, the land of poutine and French words and apparently no Ulta makeup stores.

Hobbies Obsessions: Wearing extremely creative makeup looks on my face, in public, with probably a lot of glitter and pazzazz; taking naps at inopportune times; binge-watching anything Marvel-related.
I never needed a Buzzfeed quiz to tell me I'm blood and sinew, 100% princess. I expect the best of the best from the people that hang out with me (it's all about the R-E-S-P-E-C-T) and will never say no to a little pampering. Maybe I'm not as hung up on the prince as I could be (I probably have my own sword tucked in my sash somewhere) but princesses come in all stripes. Just know I got your back through thick and thin and possibly a couple of dragon slayings.
I only DNF my school books, so points for that? My bookshelves are stacked higher with mysteries and contemp YA books replete with social commentaries than playful romances. But I'll read anything, if I have enough time. (Just, um, not my school books?)
I'm co-creator of the #30daysofHumanRightsBPR Book Blog Challenge. In addition to book reviews, I handle all posts related to beauty and DIY.
I reply to all comments because maybe I do have too much time on my hands? You can find me on Instagram @shaniasquires, on Goodreads (/shabookprincessreviews), and through the BPR social media (Twitter, Instagram, YouTube, and Facebook).
My top three favourite books: Grave Mercy by Robin LaFevers (for its kickass female heroine and positive romantic relationship and hella good plot), The Wrath & The Dawn series by Renée Ahdieh (even more badass women and some fairytale retellings woven in), and The Seven and a Half Deaths of Evelyn Hardcastle (for a mystery plot that will not stop).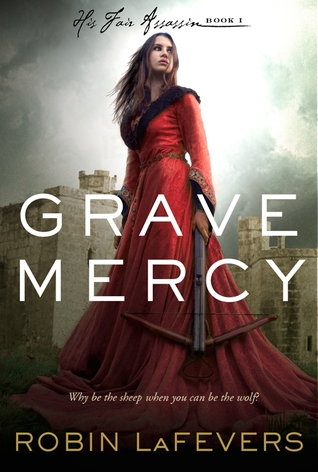 A character that most resembles me is: I struggle to find characters like me in YA because A) I'm not very into romance. I like my personal space and feel uncomfortable with touch/kissing and dependency, so books with a lot of that are not pleasant for me. B) I'm mixed-race, and there aren't many books that feature characters of mix race! I'm still looking. 
A book world I would like to live in is: Dangerous Girls by Abigail Haas. But only the beginning of the novel! The characters are relaxing in a fully stocked, rent-free beach house (!!!) with maid service (!!!) in Aruba. Then people get arrested and the rest of the book takes place in the courtroom so NOT THAT PART. But Aruba, yes please!