This is the second blog post I have written since March 22nd. Over a whole month, away from this blog. One this is indeed my official returning to the blog post and two oh wow I am so glad to be back. I missed y'all!! And three I got some serious news.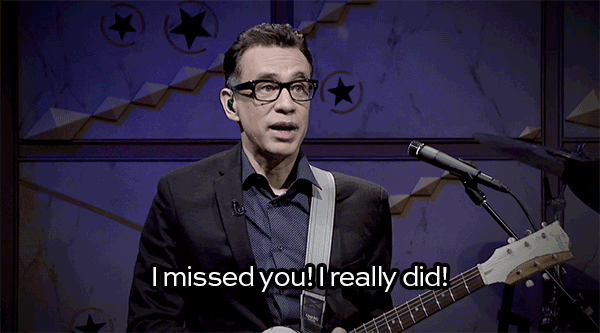 | first things first
As I discussed in my I (Sha) Am on Blog Hiatus (& Why) post, I decided to take a break from Book Princess Reviews to focus on family and my mental health. I want to take this moment to say AGAIN how absolutely thankful I am for the supportive comments you've left both under that post, on the blog Twitter, and in blog posts. I was going through something incredibly personal, but I didn't feel alone, I felt surrounded by love and positivity. Bless all y'all because it meant the world to me. ❤️
I do still have some family matters that remain unresolved, my mental health isn't entirely 100%, but that's also a fact of life. What is important now is I no longer feel overwhelmed and unable to cope. I needed a break, I hope all bloggers are comfortable taking a break when they feel any level of imbalance in their life.
| a quick mention
Since I've been away for a bit, I want to catch up on everything you've been doing. Obviously that's not entirely possibly, but I am still determined. (I've literally forgotten what books are coming out, do I even know what books are anymore? Questions.) I've posted a tweet here where you just need to leave a reply, any reply, and in the next few days I'll lovingly spam your blog with comments.
| the big news, the announcement, !!!
Now this has been in planning, for me, since January. I really did not expect for so much life to happen right before I announce on the blog (or experience it all in real time) but that's really how things happen in the world. You can't plan anxiety. You can't plan depression.
My first "clue" to you is the way I designed the banner for this post. Any guesses? Think about it, think about it… (No one in my family guessed for a second, so I'm not sure anyone here will.)
highlight here ➡️ I'm moving to Australia for ten months!
| wait, what? (where I digress and ramble a bit)
I kind of want to stop talking so intensely about my mental health on here, because I feel like I'm throwing an overload after being so quiet about it all BUT I do want to say a few quick things ESPECIALLY since I know there might be others in my situation. And it does all relate to my trip.
In September, I withdrew from university because my mental health was doing so poorly and despite trying to get help from my uni, they kind of, um, brushed me off. Then I was kind of aimless like, what should a girl do with her life now? I had finished 3 years of a 4 year program. Practically none of my credits were transferable. If my mental health was so terrible, how was I going to succeed elsewhere?
I wish I had left university sooner. It was making me feel worse and worse about myself. I stayed because I thought "once I get my degree I can focus on my mental health." Instead I burned out so bad I couldn't get out of bed for days. Maybe I will go back, but being there when I was hurt me in the long run.
(in case anyone is wondering, my family was supportive of me leaving school and i'm so grateful)
the moral i'm trying to tell: mental health is important. please listen to what your heart is telling you. if you need a break, be it from blogging, from working, from schooling, do your best to take it. you aren't weak for taking a break, you're strong for knowing what your body and mind need.
| back to the Australia bit!! 
I have good friends who live in Australia. When they heard about me withdrawing from uni, we talked about me coming to stay with them. Then it was just about the when, and the how, and the oh, lol, that is much monies and planning.
where exact? in Queensland (nearish Brisbane)
when ya leaving? May 9
you know the plane ride is like, 20+ hours? please give me advice on how to survive
want me to tell you about all the deadly australian creatures? that is all my family has done so far, no thank you
what are you doing there? working and travelling but mainly enjoying sun i hope
why tho? i needed a change. i need to get out of the routine i live in and challenge myself. i need to rethink some things and see where i want to go with life.
are you still going to blog? um yes! blogging in 100% my favourite thing other than reading and the sun
does Mandy know? we are still crying about the time difference.
can i give you general travel advice and info about australia? YES! PLEASE! EVERYTHING. I don't want to just be in Queensland the whole time so if you know any other things I must see you know where the comments section is!
---
That's it from me today! IT = a lot, I know… I said the announcement was big!