Today were are bring the spooky…wait, it's not September anymore, so I can't say Spooky September which I've had on repeat in my mind for the past month. Today, we are bringing the Spooky Scary Book Tag that I found on Heather @ The Sassy Book Geek's blog when we were looking for a spooky book tag to do! Check out her post here , and get ready for Mandy and Sha to keep the Spooktober bus going down the book blog highway!
What goes bump in the night? Name a book that has legitimately scared you while reading it.
MANDY: Um, um, um, it's been a while since I've actually been scared by a book. When I was a kid, it would happen all the time – especially if it was a ghost centric book. Now? It really takes a lot for me to do it even though I literally make myself paranoid about everything??? I think the last book that got me was Welcome to the Dark House by Laurie Faria Stolarz which just creeped me out to no end.
SHA: I'm trying so hard to think of something, but like Mandy, it's been so long since a book has scared me. I think it relies more on the environment I'm in when reading. If it's late at night, and I'm alone, and the book has some mysterious elements, I might be spooked. I'll name No Time to Die by Elizabeth Chandler.  
Jack O' Lanterns and Classic Costumes: A book you always reach for during Halloween time.
MANDY: Usually, it's Project 17 since it was the ultimate ghostie mood, but after this last reread…yeah, I'm going to need to figure out a new one.
SHA: This is the first time I read based on theme! Usually I don't even do much for Halloween beyond give out candy. I will watch any Halloween movies on TV though, since they're there for the watching.
Black Cats and Magic Mirrors: A book you love that is laced with superstition and/or magic.
MANDY: Oh no. Oh no. I'm panicking. I can't think of one. I have to believe Hocus Pocus will be, since the movie for sure was??
SHA: I have to say Jinx by Meg Cabot for this one, since I recently finished it. That book literally starts off with the main character dismissing magic as a bunch of superstition!
Witch's Brew: Favorite witch character in any book/series.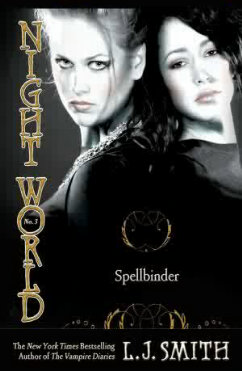 MANDY: Sabrina the Teenage Witch???
SHA: Oh my. So many interesting witches out there! I pick Spellbinder by L.J. Smith. I really liked Thea but … this is based on my reading from probably five years ago? From what I remember, Thea is all about good magic and the environment and caring for others. Which is loved.
Ghouls and Ghosts: A book that still haunts you to this day (good or bad).
MANDY: Project 17 has been haunting me lately since I still can't believe I ruined that book so muchhhhhhhhhhh.
SHA: Uh, Swoon by Nina Malkin? That book makes me uncomfortable in so many ways and Mandy has asked me to do a full on review but we will see, we will see. Because it would be inteeenseeee.
Haunted Graveyard: You're all alone in a haunted graveyard, you get ONE book to give you comfort, which is it?
MANDY: Omg, 1) Mandy would never be in a haunted graveyard because nooooooooooooooo. Nope. Nope. Nope. But if I had to, I doubt I could be reading a book. Maybe a survival book on how to deal with panic since I'll be doing exact that?
SHA: Like, evil haunted, or just "haunted because there be ghosties"? I would take some fluff contemporary that I complain about so much, because I'll be honest, nothing sucks me in more than a book I love to hate. Mandy would have some recs for me.
The Undead: Favorite supernatural creatures to read about (i.e. vampires, zombies, werewolves, etc).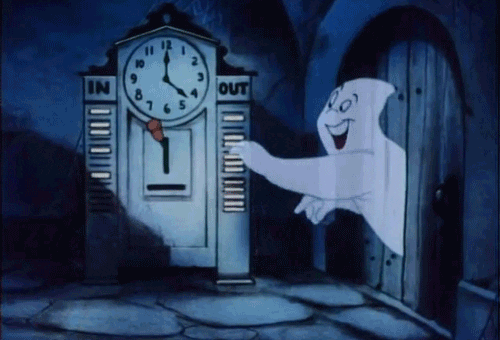 MANDY: I love me some ghosts. And some witches. Ghosts and witches always. Maybe ghosts and witches together??? That is the dream.
SHA: I was all in the vampire hype and when that died so did most of my supernatural love. I will still be intrigued by ghost and witch books, but I don't really seek out anything supernatural anymore.
In the dead of night: Pick a book with a black cover.
MANDY: Perfect Chemistry. Those black covers with the weird font will forever be imprinted in my mind. Not the spookiest cover for sure, though.
SHA: All black? Any black? Anything without its jacket can be all black. I think Grave Mercy by Robin LaFevers is all black with gold script. I pick that because I lurve it. And assassins definitely count for spooky scary.
Since we weren't tagged for this, we're not going to tag anyone. If it tickles your book tag fancy though, please tag yourself and let us know so we can check it out!
What do you think? What are some of your answers to these? Did we have any of the same? Let's discuss in the comments below!