that confetti ball emoji looks like a jellyfish and no one can change my mind
Hear Ye Hear Ye, it's officially the day—apparently the day BPR goes medieval and exploits the fairytale theme to the extreme. But it is also another special day: it's Book Princess Reviews' third anniversary. That's right—BPR has somehow been around and somewhat thriving for three years now??? Mind = blown.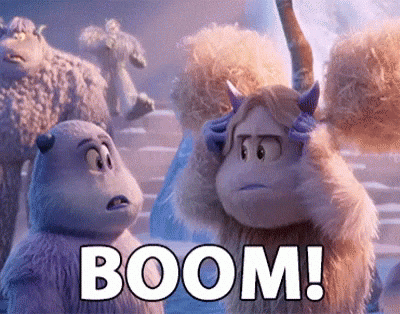 We are so excited/pumped/overjoyed/literally any and all emotions over the fact that the blog has gotten to this point. BPR has gone through a lot of ups and downs, highs and lows, The Good Place and The Bad Place. But honestly, we wouldn't have made it here without each other and certainly all of you. The book community is one of the most uplifting places and somewhere we can be ourselves. We certainly are so thankful that for three years you have welcomed, embraced, and supported us and our little Disney Princess themed, rambling filled, Grave Mercy loving blog. So, shall we get to the celebrating?  
For our three years in this blogosphere, we're giving away two $10 USD gift certificates to Better World Books. Be sure to read this post to the end so your entry is valid and you have the best chance of winning.
in other news, we are also holding a Q&A sometime in November. there is an option to leave questions for us in the giveaway form. you can also leave questions for us in the comment section of this post. we appreciate it, because *ahem* … we love talking about ourselves.
wait, who said that whaaaat?
GIVEAWAY
ELIGIBILITY
You must be 13 years of age or older.
You must have a valid email address.
INTERNATIONAL GIVEAWAY. Void where prohibited by law.
OFFICIAL RULES
Giveaway runs from October 24, 2019 5:00 AM UTC-5 to November 7, 2019 5:00 PM UTC-5.
Two winners will be selected at random from the eligible entries at 5:30 PM on November 7, 2019. The winners will be notified by email address from the official Book Princess Reviews email address soon after.
If the winner does not confirm receipt of the email within 24 hours, they forfeit any claim to the prize. A new winner will be chosen at random.
Winners will receive one $10.00 (USD) e-gift certificate to Better World Books. The prize will be sent within 12 hours of confirming receipt of email.
The number of eligible entries received determines the odds of winning.
Book Princess Reviews (Mandy and Sha) are not responsible if the e-gift certificate does not work in your country. Ensure you check BetterWorldBooks.com before entering the contest.
No purchase necessary.
HOW TO ENTER
Submit your entry using the Google Form below. Good luck!
thanks for all the love y'all, and good luck with the giveaway!