It is official! I, Sha, have decided to hop on this Top 5 Tuesday train. I'll admit, I became insanely envious of the great topics Shanah @ Bionic Book Worm (O: almost name twin?) was coming up with and how can I say no to a chance to go on and on and on about books?
I DO want to disclaim right here and now that none of the following books were ever at risk of a DNF. If you've read a few of my reviews, you may have picked up on the fact that, uh, I fear the great D. N. of F. What if I miss the best finale ever? A character's bone-chilling arc to greatness? If I DNF, it's because a book is really bad: the writing lacks finesse, the plot is all-over, and/or the characters are vastly under-developed. These books? They just had a few bumps before I realized their true glory.
---
[1]
The 7 1/2 Deaths of Evelyn Hardcastle, Stuart Turton
Click cover for Goodreads info. Click here for my review.
I requested this book on NetGalley after seeing the summary (it was so so good) and obviously NetGalley doesn't show page numbers. Needless to say when I opened to chapter one on my Kindle and saw I was at location 62 of SEVEN THOUSAND, I lost a little breath. THEN the first chapter of this book threw me for a ride, where the main character is running in a woods with no clue where he's going or even who he is. It was all so confusing I quit the book for a day … then picked it back up, stayed up all night reading, and realized this was my favourite mystery novel of all time.
[2]
Asking for It, Louise O'Neill
Click cover for Goodreads info. Click here for my review.
The first third of the book was haaaard to get through. Emma O'Donovan was unlikeable: she bitched at her friends and flaunted her sexuality to get attention (from all the wrong types). Time and time again I wanted to shake her like, "What are you doing this is so foolish!!" But O'Neill constructed Emma's character for a reason, and everything I disliked made sense as the novel progressed. 
[3]
Six of Crows, Leigh Bardugo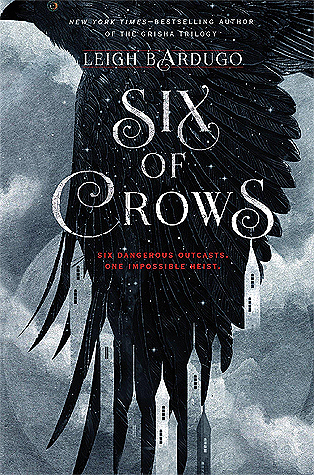 Click cover for Goodreads info. Click here for my review.
It's not that I ever wanted to jump ship while reading SOC, but I hardcore avoiding reading this book for the loooongest time. I would see it in stores on sale. Nope. Person after person recommended the book. Nope. I can't put my finger on why, the summary was good enough. Some books just don't get me instantly like, YES. Add to my list!! I did enjoy when I read, but it's not something I rave about.
[4]
The Wrath and the Dawn, Renée Ahdieh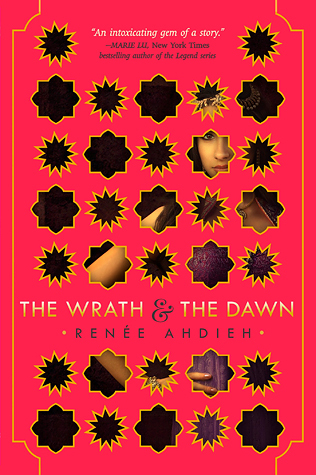 Click cover for Goodreads info. Click here for my review.
The series I now cry about at every opportunity did INDEED have a rocky start for me! I mean, the moment I opened the book and read the first word I was like, OMG. LOVE. LOVE. But this book sat in my cart for soooo long because I couldn't decide if I could allow myself to possibly fall in love with a character who was accused of murdering his wives. I DID THO. I ALLOWED MYSELF. AND IT WAS WONDERFUL. 
[5]
Slayer, Kiersten White
Click cover for Goodreads info. My review coming January 7 2019.
I'm still keeping a lot of my thoughts hush hush until closer to release date (I think I take the "please wait until at least one month" warning from pubs way too serious) but omigosh, the final verdict is Kiersten White was a perfect choice for a Slayer book. This book had moments that gave me pause, but I can feel a new Slayer era awakening in its pages.
---
What books did you almost DNF (or like me, avoided/disliked) until true love struck? Do we share any of the same answers?