The Sunday post is a weekly meme hosted by Kimberly @ Caffeinated Reviewer. It's a chance to share news, showcase books, and recap the past week.
---
BLOG POSTS YOU MIGHT HAVE MISSED
April 14 to April 20
ARC REVIEW: Much Ado About Mean Girls by Ian Doescher
Spring Cleaning Book Tag
If I'm Being Honest Blog TOUR
ARC REVIEW: Deposing Nathan by Zack Smedley
Starter Pack for Bloggers
Our Favourite Post of the Week: If I'm Being Honest Blog TOUR
AROUND THE BLOGOSPHERE




Old and New Posts that We Want to Highlight

 💥
We are failing at the blog hop! Please leave a favourite blog post below for us to show some love.
UPCOMING REVIEWS
April 21 to April 27
ARC REVIEW: If I'm Being Honest
ARC REVIEW: Romanov
ARCS/BOOK MAIL

 
Mandy received a physical ARC of Shouting at the Rain courtesy of Penguin. Release date: May 7, 2019. Why are we excited? I have been looking for some great middle grade books lately, since I've been diving so deep with YA and haven't been looking for new epic MG reads. However, this one sounds like a super compelling and emotional read and I'm ready for all the feelssssssssss. I'll be participating in the blog tour in two weeks so I'm eager for this one.
Mandy received her pre-order of The Devouring Gray. Release date: April 16, 2019. Why are we excited? Um, this sounds ridiculously good. So much excitement for this one. It gives me the spooks, it gives me Stranger Things vibes, and that's all I need to know. I got myself the UK version because that cover is everything, and THEM PINK SPRAYED PAGES.
BLOG EVENTS
Sha and Mandy are currently participating in #UnsolvedAThon. Read more about it here in Mandy's TBR! Mandy was finally back in action for the Readathon after a few struggles – although I still managed to read a few books off script and didn't make it through as fast as I wanted. But I managed to cross off two. Sha is still slowly working her way back to the blogging world, but still on hiatus.
Mandy: 4
Sha: 0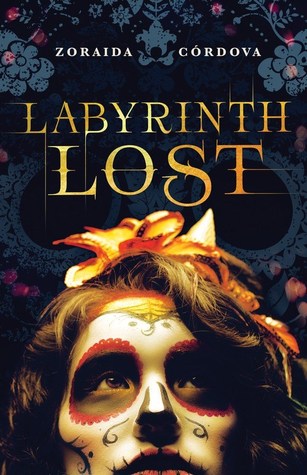 How has your week been in books, life, and more?