If you're reading this, you most likely have a book blog and have been around the book blogging block a few times. Or perhaps you're still a bit new to the book blogging scene, and you have somehow stumbled upon this quite pink and Disney fangirling blog. Maybe even you were like me once upon a time when I didn't have a princess title and was just gazing at all the amazing bloggers out there, aspiring to be their greatness but a bit scared to fully dive in.
Today, I've shelling out some advice on what I think is a perfect tool kit on building a book blog (Lincoln Logs not needed or even Bob the Builder) from the years I've been doing. These are just a few things that I would have liked to know ahead of time to have prepared myself to fully be ready when I dove into the deep end of book blogging instead of just floating around in the kiddie pool.
Goodreads
This was something that I really forced Sha to get. Sha and I used to, back in the old old day, gaze through Goodreads reviews. We used to love reading all the shady reviews on books that we hated, but actually getting an account? Passsssssssssss. It wasn't until a bit later when my friend signed up, got me to do it, and then I was hookedddddddd.
Sha tried to hold out, but after a little bit of book blogging, I think she could appreciate the helpfulness of it. It allows you to keep track of everything that you're reading, want to read, and what you've read in the past. Trust me, once you dive into the world of book tags and book lists and monthly wrap-ups, this will be a life saver, so you're not hustling to your bookshelf to aimlessly stare at each of your books to try and remember which book has an orange cover??? Or if you're like me and don't have a proper bookshelf, you're sifting through tubes of books trying to remember the name of that one guy in that one book you read two years ago that was perfect for your Top Five Tuesday.
Plus, Goodreads reviews are a) super helpful to you when you're trying to decide whether or not you actually want to spend your time and money on a book and b) supere helpful to authors and publishers!
Kindle App
Before blogging, I had dabbled a tiny bit in the ebook world. Once upon a time, it seemed like a good idea. When I was a kid, my main form of income for books = Barnes and Nobles giftcards I got at birthdays and holidays. I was always a savvy shopper as a kid, and I knew that I had to make the most of my money. I quickly discovered that ebooks were, indeed, cheaper and I didn't have to pay any of the shipping. However, the ebook haze kind of wore off after a bit, and I was back to my physical book shopping.
When I started book blogging, I quickly discovered that a Kindle app was needed. Kindle actually has a large database of free books that were perfect when I was in the devouring books mood – which was like all the time since content content contentttttttttt. Lots of people were talking about the greatness of ebooks, and being surrounded by people that were going on about the benefits of being able to take your book anywhere and everything without trying to figure out how to fit the book in your purse?? I just had to try it again, and Kindle was the perfect free option!
It also is helpful when authors and pubs start reaching out to you/you reaching out to them. Netgalley has an easy "Send to Kindle" option, and most authors can send over the correct file for them. Plus, egalleys tend to be slightly easier to get than the elusive physical ARCs. After just a few months of blogging, I was approved on Netgalley or able to snag a few Read Now books but it would be many more months before I was able to get a physical one.
A Separate Email Address for Book Blogging Goodness!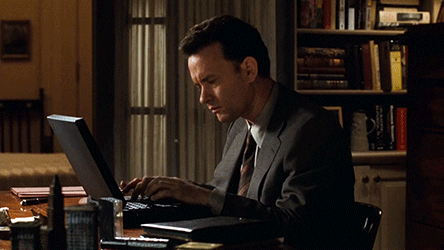 This isn't a necessity, but I find this to be a real help. Depending on what you choose for your blog setting, you will be getting updates on every like, comment, and follow for your blog – and if you're using a personal email account, everything will be getting cluttered fast if you're getting a new like in between that epic sale at Barnes and Noble or the coupon code for Book Depository. It's perfect for separating, so you can just see blog stuff in one section and all your other things in another.
It's also super helpful when you start giving out your blogging email for publishers or authors, it does allow you another way to separate and not have your personal info (or like, MandyIsAKittyLover knowledge) as well as one place to have everything.
Time, Time, and a Little More Slice of Time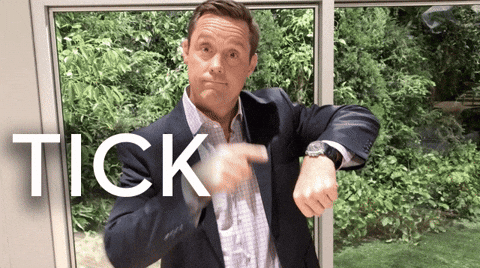 Book blogging = a full time commitment. Yes, you can absolutely do it on the side and you don't have to invest your entire life in it. However, before you start blogging, you will definitely have to set aside some time in your life. Between formatting a post, coming up with content, and actually writing it, you're looking a post creation time of 15 minutes to an hour. Depending on how fast or how much you're in the zone, you can totally sail through a short post like a Can't Wait Wednesday or a mini review, but a review you're struggling with or a post like this? You're definitely looking a much larger chunk of time.
And if you want to do multiple posts per day, multiple posts per week, or one per day? You're definitely going to need some alotted time in your life for blogging. Trust me, I was not prepared for just how much time blogging was going tot take up in my life when I first started.
Things You Don't Need Right Away:
A proper bookshelf!! I thought for sure this would be something you would need, but I've gone 2 1/2 years without one and while I have masses of tubes and books coming out of my literal years (thanks to cool magic tricks), I have lived my life with some fake bookshelf life.
Social media accounts! Social media accounts will help get you brand recognition and awareness, and publishers do like it with more places you have to advertise the book. It wasn't until months into the blogging world that I dived in deep with them. My advice: take a few months to get acclimated to the intensity of book blogging, before you dive into Insta and Twitter, because they are definitely huge time commitments.
A theme! When you first start a book blog, you obviously need a blog title, and it should naturally have somewhat of a theme for it. However, it wasn't until a month or two later that I came up with what was going to make BPR different and the official true theme: a focus on Disney princesses and the official Disney Princess Rating system. Take the time to figure out what you want to be know for, and don't rush it!
I've probably talked too much here, so I'll stop. There are definitely a few other things that would be important to the starter pack, but these 4 were the first things that came to my head.
What do you think? What are some things that you would include for a book blogging starter pack? Let's discuss in the comments below!