Top Five Tuesday is a weekly meme hosted by the lovely Shanah @ Bionic Book Worm where bookworms get to chat about their top five books based on different topics.
How many times do I have to say it? Space. is. TERRIFYING. 
A place where there is none of that *ahem* crazy oxygen thing we humans need to live? Why am I the crazy one for the getting stressed over this wild world?
*movies are not helping with the dramatic trailers where every time a main character is threatened with being sucked out into a black void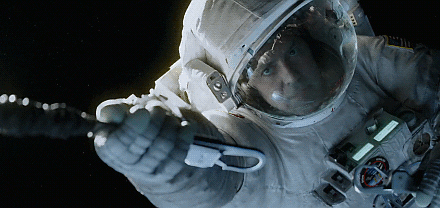 But okay let's get into some books so we can where we can enjoy everyone else dealing with oxygen deprivation and Black Voids of Doom!
---



Click cover for Goodreads info.
THIS BOOK MY HEART WOOOOOOOOOOOOO. I wasn't ready. Thankfully all the action happens on the planet, or I might have been obligated to knock off a star. I'm kidding, I'm not that petty and can also sense some space travel coming in book two.
Click cover for Goodreads info.
Who am I if I don't include this on my list? I don't talk about TLC nearly as much as Mandy (I actually have ~thoughts~ on the last book) but this series is where my scifi love peaked.


Click cover for Goodreads info.
This is actually the last space book I can include, if we're just counting what I've read, and Feed has the shortest space mention at the beginning of the book. (I mean, two chapters worth, since people can vacation on the moon.)


Click cover for Goodreads info.
I didn't read The Illuminae Files but Mandy did recently! (as a re-read) And everyone loves this and it happens in space and it's on my Tentative TBR. *cue "OMG PLEASE READ THIS ASAP" comments* I knooow I knoww!
---
  

Book Princess Reviews receives a percentage of commission from purchases you make after following Book Depository links provided on our site.
---
Is space spooky? Please agree with me and validate all my fears, thank you.
| add me as a friend on Goodreads! |