Another day, another tag! Another big thank you to Siobhan @ Siobhan's Novelties for the tag. Mandy and I actually had to get up and like, move our book stacks to do this tag, which was major effort but fun, so we're not complaining. (Too much.)
---
RULES
Pick 8 books off your shelves (try to not pick just your favorites!)
Arrange them into a random order (randomizers are good for this).
In the order they are arranged, open them to a random page and write down the first name you see. Don't mix up the names!
In the last book, find the name of an animal/pet and write it down.
Put the names in the right category.

Tag people (spread the love) & copy and paste these rules in your post
---
OUR NEW BOOKISH FAMILY
---
PARENT ONE
MANDY: Genevieve from Courting Darkness. I actually don't know much about her yet other than she a little testy, incredibly fierce, and feels quite abandoned by the convent. She a little spicy, so I mean, I definitely think I need to behave myself, or I might get a worst punishment than being sent to bed without dessert since she is an assassin nun.
SHA: Keeper from Entangled by Heather Dixon. I guess my number one parent is now a dangerous and seductive king, banished from his castle because of his dark magic use (and also murdering, there was the murdering too).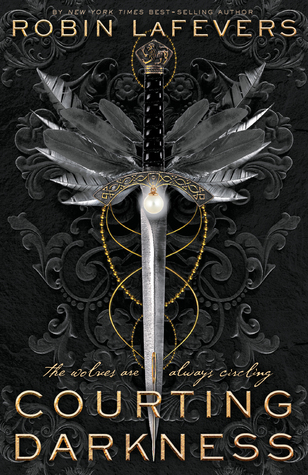 ---
PARENT TWO
MANDY: Dr. Erland from Cress. Okay, like, does this mean I happen to be related to a certain someone then???? He was always pretty cool father-figure in TLC, so I'm game. Thank gosh I didn't land on Carswell or else this would have been really awk.
SHA: Max-Ernest from The Name of This Book is Secret by Pseudonymous Bosch. I haven't read this series in so long. (I actually haven't read A LOT of the books I picked in so long, so my brain is really burning from all the thinking here.) Max-Ernest who always goes by both names, never just the one, is a thirteen-ish boy who lives with two parents who are divorced BUT because they want him to live a normal *cough cough* life, they just evenly divided their house in two so he doesn't have to commute like other children of divorced parents.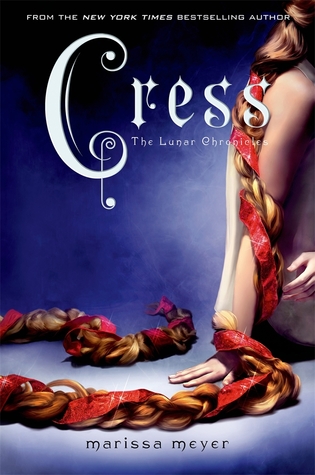 ---
SIBLING ONE
MANDY: Alucard from A Gathering of Shadows. I'm so down. With his wit and charm, I totally think we would have some ultimate fun. Plus, his loyalty to his sister was total goals, so I'm here for thissssssssss. Plus, he has a fancy ship…even though I get super seasick.
SHA: Nash from If I Die (Soul Screamers #5) by Rachel Vincent. A hottie with magical colour-changing eyes and a drug problem. Although I guess I shouldn't say the hottie bit since we are now related.
---
SIBLING TWO
MANDY: Claudio from Much Ado About Nothing. Well, this was a mistake. I don't even remember himmmmmmmmm. Well, at least he will be quiet?
SHA: Rozalind from Rule by Ellen Goodlett. The queen of a nation is now my sis. I didn't get much personality from her in Rule, but that's okay, I have enough for both of us. She can braid my hair, since I believe she has luscious locks and will have braiding skills.  
---
COUSIN
MANDY: Riden from Daughter of the Pirate King. Well, he is a little broody…and moody…and very tormented, so this is good that we can just have family functions. But I mean, he is a pirate, and I could always be like, Well, *I* have a pirate for a cousin, so a) I have cool stories and b) I shall hopefully be getting some gold for Christmas! Plus, he better be bringing Alosa and her fabulous girl crew around.
SHA: Richie from Between by Jessica Warman. I literally had no clue who this was so I had to skim read the beginning of the book. Then I was LIKE OH, GOOD, I get me a shady cousin!! Because Richie, I believe, had something to do with drugs (maybe not, but if so, my family definitely has a drug problem) and he was a cheater and sketch guy.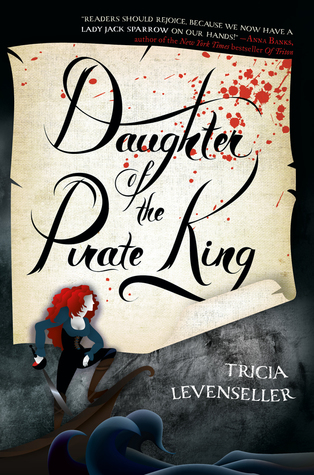 ---
BOYFRIEND/GIRLFRIEND
MANDY: Cooper from One of Us is Lying. Well, Cooper was my least favorite from this book, since he was always a bit dry, so um…yeah. Not down for this one.
SHA: Stella from A Streetcar Named Desire by Tennessee Williams. OMG Stella is such the interesting character. I would date her 100%. I would also be lost half the time but that's relationships, baby.
---
BEST FRIEND
MANDY: Matthias from Six of Crows. Um…um…hmmmmm. HOW DID I MANAGE TO HAVE ALL THE BROODERS. He so broody. I'm not sure I can deal. Plus, I feel like we would have a lot of silent get togethers.
SHA: Mickey Cray from Chomp by Carl Hiaasen. Is my best friend a married, middle-aged man? YES. YES IT IS. Mickey is a professional animal wrangler so you know what, I'm down.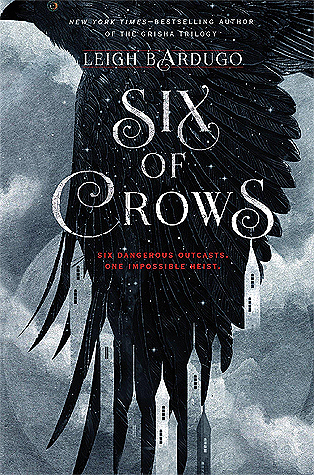 ---
PET
MANDY: Douglas from Jackaby. Yessssssssssssss. Yessssssssssssssss. Detective assistant turned duck. I'm so down for this.
SHA: Coyote (spotted in Gone by Michael Grant). I'm actually not sure if a coyote is like, a kind of wolf or a whole other thing and I feel dumb because I know nothing about my own pet but it's mine and you can't have it.
---
Tag! You're it!
We tag everyone who has read at least three of the books on this list!!
---