Welcome to Part TWO of the collab post between Kaya @ A Fictional Bookworm and I on our dream Netflix adaptations!! (If you missed part one, check it out now: Books That Need Netflix Adaptations, STAT!)
In this part, we're discussing exactly how we want Netflix to tackle our dream book-to-screen adaptations. What changes are okay to make? What tweaks are just TOO far and thus *u n a c c e p t a b l e*? And at the end, we add one book we could never see adapted—and why. Collab finale? Let's go!
---
The Cruel Prince by Holly Black 
[Suggested by KAYA]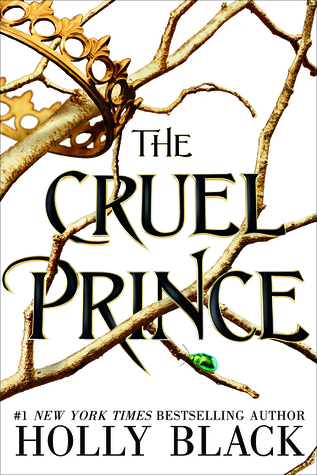 I think it would be great to spend more time in the human world? Like, crossing over from the Faerie realm to the human world would make it the ultimate teen show. AND SLOW-BURN ROMANCE. Too often, romance in TV show are rushed, and the chemistry feels forced but hopefully not here. Make it slow and painful! And if they need some convincing, I'd concede to having some minor plot twists! Just to keep us all hooked and on the edge of our seats, as long as it doesn't affect the main story.
Questions for YOU: Who would you cast as Cardan and Jude? Should there be a cross-over to the human world? What plot twist would you pitch?
---
Fairest by Gail Carson Levine
[Suggested by SHA]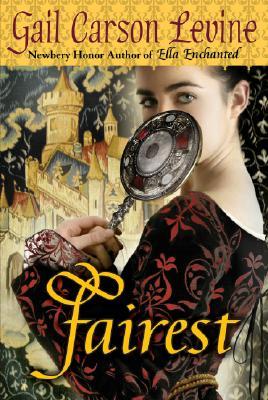 Gail Carson Levine's "Fairest" is a sweet, coming-of-age story. I'm ready for Netflix to make this more of a thriller (so a loose adaptation) where Queen Ivy's blackmail starts to mess with main character Aza and the welfare of the kingdom. As the movie progresses, songs would have hints of edge and suspense as characters hide dark motivations and, you know, *attempt murder* (this is a Snow White retelling, remember??).
Questions for YOU: Who would you cast as Aza? Do we need more Snow White retellings? Should there be more thriller/suspense fairy tale retellings on-screen?
---
Every Day by David Levithan 
[Suggested by SHA]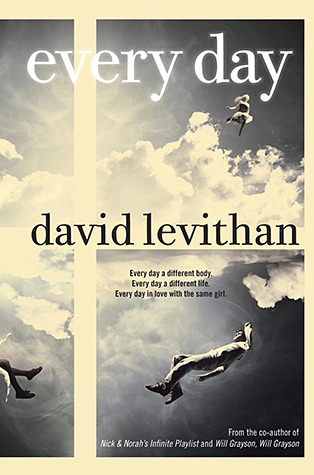 Kaya had it right on the ball! Every Day would be Black Mirror-esque, except a lot more contemporary. I think this book would be best as a TV show, and can make a lot of commentary on teen immigrants, the lives of LGBTQ+ youth, mental health treatment, etc. But Netflix has, has, haaas to remove the romance aspect. To me, the romance undercut a lot of the strength of the story. Can A just have a friendship? Can that just be a thing for once? Friends?
Questions for YOU: Do we need more shows/films that emphasize friendship over romance? Do you think the Every Day movie (releasing Feb. 2018) will adequately explore social issues?
---
Just One Wish by Janette Rallison 
[Suggested by SHA]
For this book, I want a huuuge emphasis on the strength of sibling relationships. OMG do I want this. Like, what the book provided and then times ten. And keep the romance at adorable, cute ship-ness (I'm talking Lara Jean and Peter cuteness).
Questions for YOU: Should we have more shows/films focused on sibling relationships?
---
Percy Jackson (series) by Rick Riordan 
[Suggested by KAYA]
To quote Sha: "The movies must die so we may live." Like YASSS! Change almost everything from the movies! But also add some flashbacks??? Like, Luke and Hermes could take up at least an entire episode. And Sally and Poseidon! I wouldn't mind an episode about them, or one about Bianca and Nico, and I could just keep going on and on and on.
Questions for YOU: Could the Percy Jackson series ever be re-imagined on the screen? Who would you cast as Percy, Annabelle, Grover? Should ALLLL the Riordan books be adapted to the screen?
---
That's it for us!! If you didn't already catch Part ONE, head over to Kaya's blog Right. Now. (Who reads part two first?? Do you also eat dessert first? I'm honestly shocked!)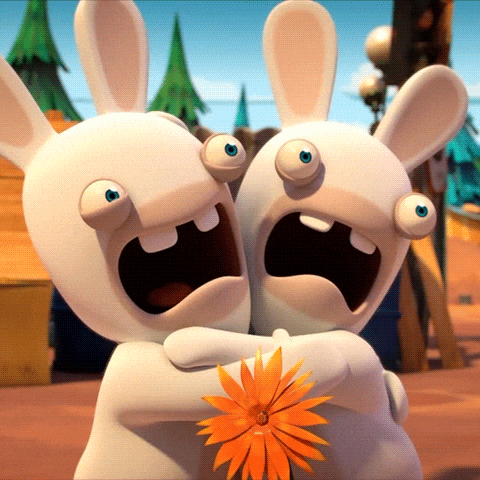 Share your thoughts to our questions below! How should these adaptations be tackled? Let's discuss!!