Today, Sha and Mandy are going trick or treating around the neighborhood – the book neighborhood that is. Sha and Mandy are clearly in the deep with the Halloween spirit, and while Sha has/will be sharing her own DIY costumes throughout the month, why don't we check in to see what Mandy and Sha would choose to wear from their literary loves?
And, no, Mandy refrained from choosing any Disney based characters and her love, Scully, who all appear in YA adaptations. Look at that, Mandy showing restraint??? It's a Halloween miracle!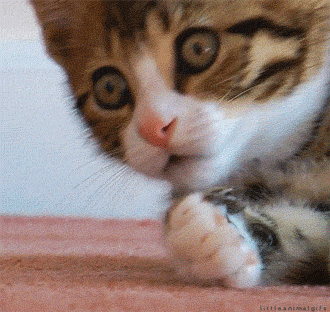 ---
Mandy Pick: Levana from the Lunar Chronicles series
Okay, I know, weird choice. I mean, Levana is full on crazy Lunar queen, and she torments my priceless moon baby gang and causes MUCH Cresswell distress in Winter, but, um, she has the coolest look???? I mean, you know her makeup is always stunning and dramatic; she wears all the prettyyyyyyyyyyyyy dresses; and a pretty veil with what I assume would be an endless string of fancy tiaras and crowns?? Levana's look would give me my moment to shine as a queen and become a Pinterest aesthetic that my heart has always desired. Plus, I would never have to worry about being photogenic in the pictures since I would have a literal veil over my head.
---
Sha Pick: Ismae from Grave Mercy.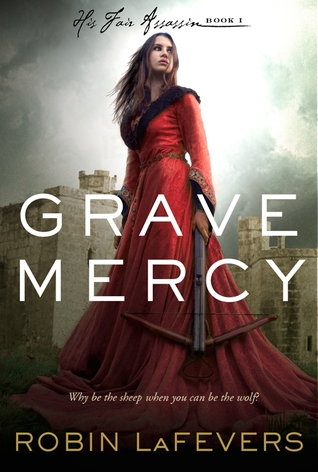 I can see it now. This epic medieval style dress with my hair whipping all around my face (it's that kind of wind that only gives you amazing waves and majestic looks of bad-assery) but what you don't realize right away is I have knives tucked into my sleeves and strapped to my thighs and my brain is stocked with poisons ooohh all the knowledge of poisons.
---
Mandy Pick: Amelia from Stay Sweet
This choice is one of pure selfishness. It's easy, it's comfy, and it allows me to be close to one of my true loves of life: ice cream. Amelia is Head Girl of a local feminist ice cream stand and makes some delicious ice cream. My goal: slap on a pink polo, choose some comfy leggings/jeans/maybe an adorable skirt?, and carry around a barrel of ice cream. Okay, maybe like a carton? A barrel would probably melt before I could devour it all and I would be a very wet and cold Amelia. Plus, when I run out, I would have an excuse to steal more from people in the name of staying in character. Plus, Amelia has a pretty adorable love interest, so maybe I will finally have a YA contemporary moment????
---
Sha Pick: Aza from Fairest.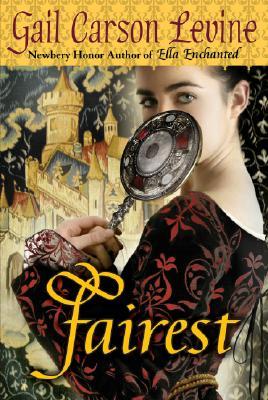 A Gail Carson Levine twist on Snow White, so everyone will probably think I'm Snow White, but surprise, I'm NOT! Aza has those expected Snow White features (pale skin, blood red lips and black as night hair) but in her society this marks her as reviled and ugly — everyone else is fair-haired and delicate. I love love love how how Levine made Snow a tale about beauty expectations and shattering the norms. ALSO Aza is a dedicated and super talented singer, so I'd probably bring along a journal I'd call my "song book."
---
Mandy Pick: Samantha from Sasquatch, Love, and Other Imaginary Things
It wouldn't be BPR without a Bigfoot reference, so how could I leave it out of a Halloween character post? Of course, I wouldn't be going as my big furry feet love because that must be incredibly toasty and awkward, but instead, I thought I would have a moment as a Bigfoot hunter. This way, I can look for Bigfoot, have my camper chich moment without actually having to be in the actual camper or woods, and carry around an adorable little Sasquatch plushie to become the ultimate Finding Bigfoot gal.
---
Sha Pick: Ooh, one last pick. The Witches by Roald Dahl.
And you better bet I would be one of those witches! That means the no-toes, bald-headed witches with suupperr clawed fingernails. The best, most fascinating witches in the game! They don't waste time with pointy hats and broomsticks, because they know it's always best to lay low if you want to … eat the children? O:
---
What do you think? Who would you go as Halloween from fiction? Would you go as any of our picks? Let's discuss in the comments below!