I got back into a Hercules binge a few months ago after a co-worker mentioned how much he loved it. I remembered the days of two of the most epic sassmasters—Megara and Hades—and the absolute bops that were showcased in the film. So, immediately, I wanted to do a book tag that would showcase my love for the movie. However, there was none?? So, I decided that BPR simply just had to make one!
*(sha here) and can we talk about how there is now going to be a live action adaption?? are we excited? are we scared? are we rolling our eyes are the thought of Ariana Grande playing Meg, because yeah she sang that song well in the ABC special but that doesn't mean she should play our precious Meg in a whole film.
Zero to Hero – Name a Character That You Didn't Think Much Of At First But Ended Up a Favorite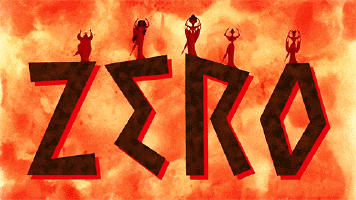 MANDY: Thomas Cresswell from Stalking Jack the Ripper series. Like, I thought he was okay? But I really grew to appreciate him as a character in the series.
SHA: apparently Mandy wanted to stump me out the gate with this one. I'm sure there is a character who changed my POV, but at the moment, I'm questioning my own ability to not judge on first appearances.
The Muses – Name Some Characters/Books/Authors That Inspire You
MANDY: Elizabeth Acevedo's books always inspire me to take on the world and make me want to write again, honestly. Unscripted made me feel a lot of girl power and hope for the world.
SHA: Out of the Easy by Ruta Sepetys has me ready to kick the butts of anyone who says I can't do something because my past isn't sunshine and rainbows. Not physically though, just by going off and doing all those things they said I couldn't.
Megara – Name a Character Who Has to Do Morally Complex Things To Save Themselves/Others/World
MANDY: Clap When You Land by Elizabeth Acevedo- I felt like there was some wonderfully complex characters in this one that go through some crazy moral dilemmas. One of our heroines, Camino, does something in the book that isn't the best, but she's doing it for a very good reason.
SHA: okay, i'm now convinced Mandy actually made up these prompts just to praise Elizabeth Acevedo. (not that i'm complaining or anything haha). as for me, oh gosh, since i've been spending all my time reading vampire books to pretending reality doesn't exist, I'm going with Sita in Red Dice when she blows up a military base to ensure no more vampires are created and take over the world.
Hercules – Character That Goes Through a Huge Change
MANDY: Camp by L.C. Rosen. Our main character, Randy/Del, changes himself in personality and looks to become the boy that he thinks his love interest is attracted to – it works, but he misses out on so much of what he loves.
SHA: OMG Mandy spoilers, the book ain't even out yet. *covers ears* *and eyes* how about Becky in Gorgeous when she gets magical dresses that make her beautiful? except somehow she becomes a really rude and unlikable person after, so i was not a fan of that change.
I Won't Say (I'm in Love) – Name Your Favorite Romance With the Miscommunication Trope
MANDY: What I Like About You by Melissa Kanter – a LOT of drama would have been saved if our heroine had been straight up about her identity from step one, but I do love the tension of when the truth comes out and you don't know if they will/won't end up together.
SHA: i think there was miscommunication between Shazi and Khalid in Wrath and the Dawn, since there was the whole "i want to assassinate you!" thing going on. which as we know, I adore. so healthy for relationships!
Hades – Name a Villain That Stole the Show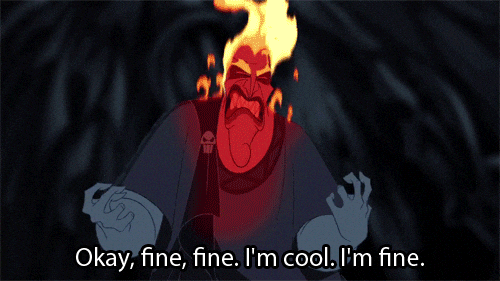 MANDY: Octavian from Heroes of Olympus series. I would hope fervently that he would constantly pop back up every time in the books.
SHA: i always forget the villain in books. i'm so, so sorry. i think i need to make a master list of villains or something, at this point. i really liked Octavian!
Tagging the following Olympians…
Kyera @ Kyera's Library / Jenna @ Bookmark Your Thoughts / Rendz @ Reading with Rendz / Kathy @ Books & Munches / Michaela @ Journey Into Books / Jamie @ Bubbly Books / …and YOU!
What do you think? Let's discuss in the comments below!