if you can afford to purchase books during this time, consider pre-ordering these gems at your local independent bookstore. i've included links to lists of indie bookstores in Canada and the US that offer home delivery. (just look down there at those cute buttons! 👇👇you know you want to click!)
if you can't afford book purchases at this time, consider following the authors on twitter. shout out the books' releases to help them gain traction && add those that interest you to your TBR for future purchase.
this post is coming out a heck of a lot later than i anticipated so there aren't as many pre-order campaigns anymore. when there are, catch a tiny button as seen here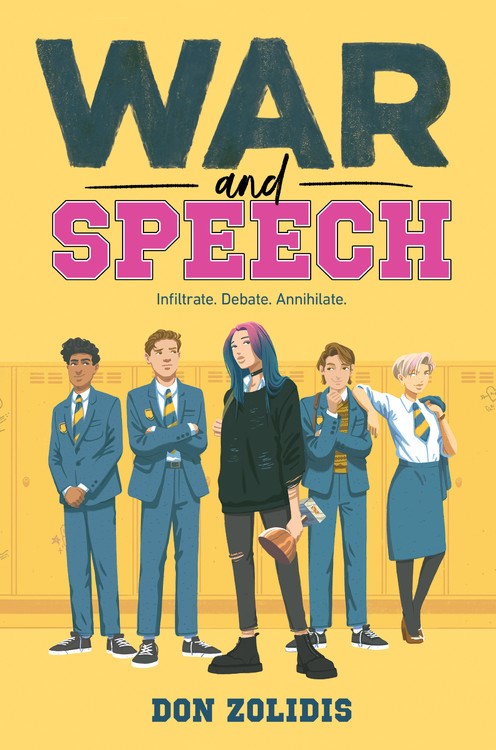 TITLE: War and Speech
AUTHOR: Don Zolidis @donzolidis
RELEASE DATE: May 5 2020
Mean Girls meets the debate team in this fish out of water story about a teen girl determined to sabotage the elitist speech team at her new school.
---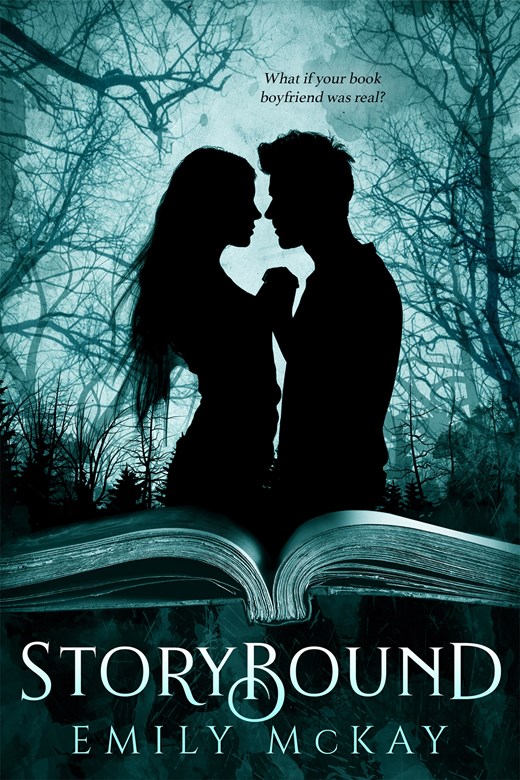 TITLE: Storybound
AUTHOR: Emily McKay @Emily_Mc_Kay
RELEASE DATE: May 5 2020
When Dezi walks into her favorite bookstore, the last thing she expects is to walk out onto the pages of the kingdom of Mithres…or that the book boyfriend she's loved more than life, Kane the Traveler, really exists.
---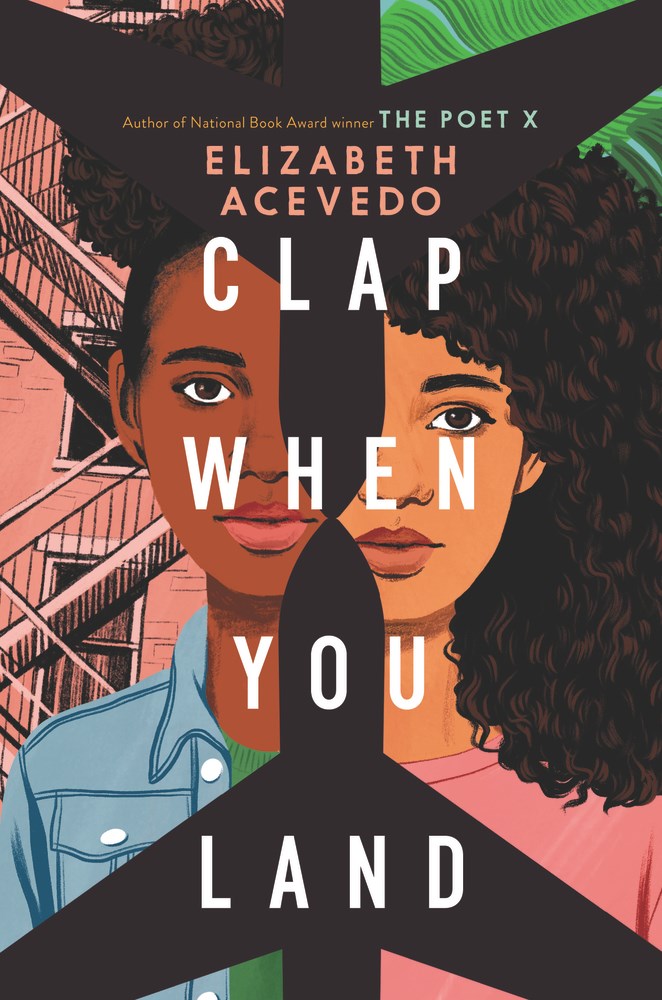 TITLE: Clap When You Land
AUTHOR: Elizabeth Acevedo @acevedowrites
RELEASE DATE: May 5 2020
A powerful novel in verse by award-winning and bestselling author Elizabeth Acevedo, about two sisters grieving the devastating loss of their father who learn about each other after his death.
---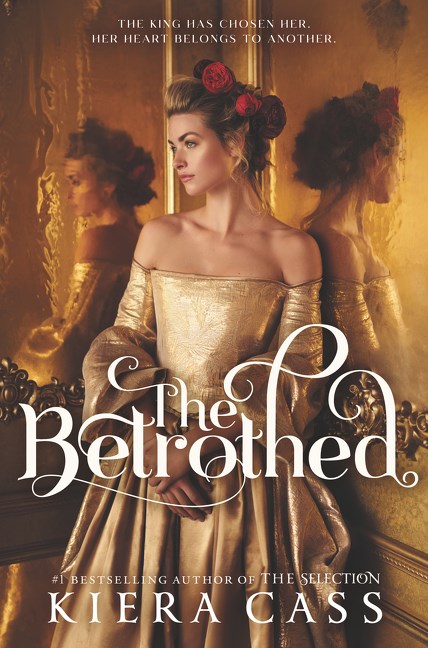 TITLE: The Betrothed
AUTHOR: Kiera Cass @kieracass
RELEASE DATE: May 5 2020
The young king of Coroa has never been the type to settle down—that is, until he meets Hollis Brite.
---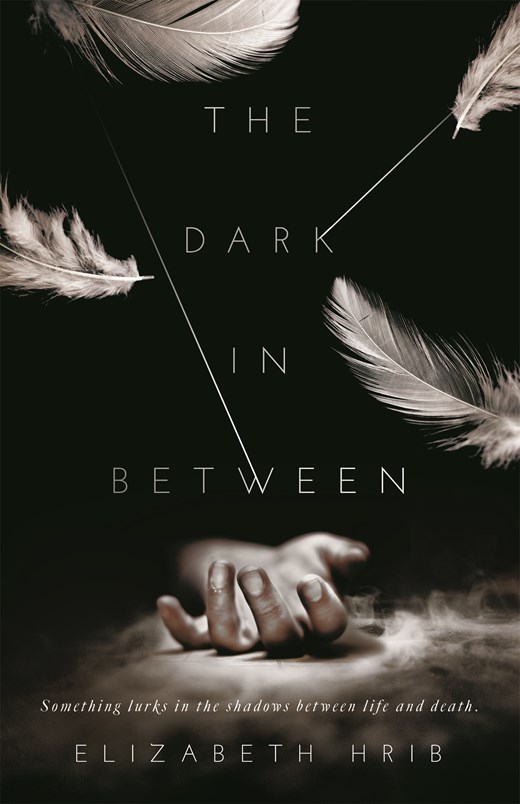 TITLE: The Dark In-Between
AUTHOR: Elizabeth Hrib @elizabethhrib
RELEASE DATE: May 5 2020
After a near-death experience, a teen girl gains the ability to cross over into the plane between life and death in this paranormal YA debut.
---
TITLE: Felix Ever After
AUTHOR: Kacen Callender @kacencallender
RELEASE DATE: May 5 2020
From Stonewall and Lambda Award–winning author Kacen Callender comes a revelatory YA novel about a transgender teen grappling with identity and self-discovery while falling in love for the first time.
---
TITLE: Forged in Fire
AUTHOR: Andrea Robertson @dandelionink
RELEASE DATE: May 5 2020
Ara must leave her small mountain village and embark on a dangerous adventure where she will uncover new truths about her family's legacy, and even face the gods themselves.
---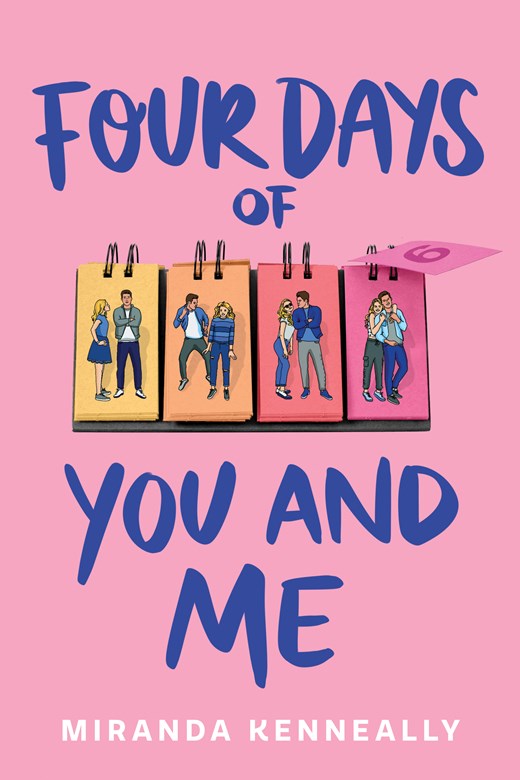 TITLE: Four Days of You and Me
AUTHOR: Miranda Kenneally @mirandakennealy
RELEASE DATE: May 5 2020
From the science museum to Six Flags; New York City to London, Lulu learns one thing is for sure: love is the biggest trip of all.
---
TITLE: Superman Smashes the Klan
AUTHOR: Gene Luen Yang, Gurihiru (Illustrator) @geneluenyang
RELEASE DATE: May 12 2020
Inspired by the 1940s Superman radio serial "Clan of the Fiery Cross," New York Times bestselling author Gene Luen Yang and artist Gurihiru bring us a personal retelling of two different immigrants finding ways to belong.
---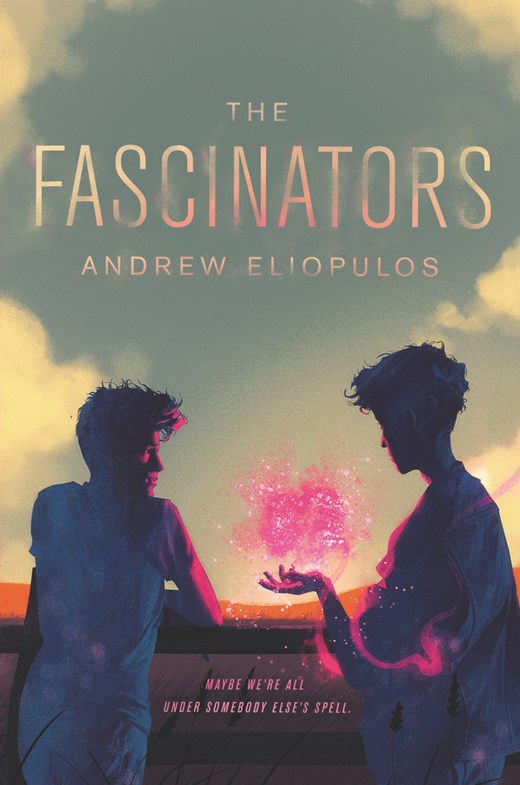 TITLE: The Fascinators
AUTHOR: Andrew Eliopulos @andrewasalways
RELEASE DATE: May 12 2020
A bewitching contemporary YA fantasy debut about a group of high school friends brought together by their love of magic, but divided by confusing crushes—and a dangerous underground group that wishes them harm.
➡️ check out Andrew's indie pre-order campaign here (until 5/19): click click!
---
TITLE: The Boy in the Red Dress
AUTHOR: Kristin Lambert @kristinlwrites
RELEASE DATE: May 12 2020
A Gentleman's Guide to Vice and Virtue meets Miss Fisher's Murder Mystery in this rollicking romp of truth, lies, and troubled pasts.
---
TITLE: By the Book
AUTHOR: Amanda Sellet @amandajsellet
RELEASE DATE: May 12 2020
A teen obsessed with nineteenth-century literature tries to cull advice on life and love from her favorite classic heroines to disastrous results—especially when she falls for the school's resident Lothario.
➡️ check out Amanda's indie pre-order campaign here: click click!
---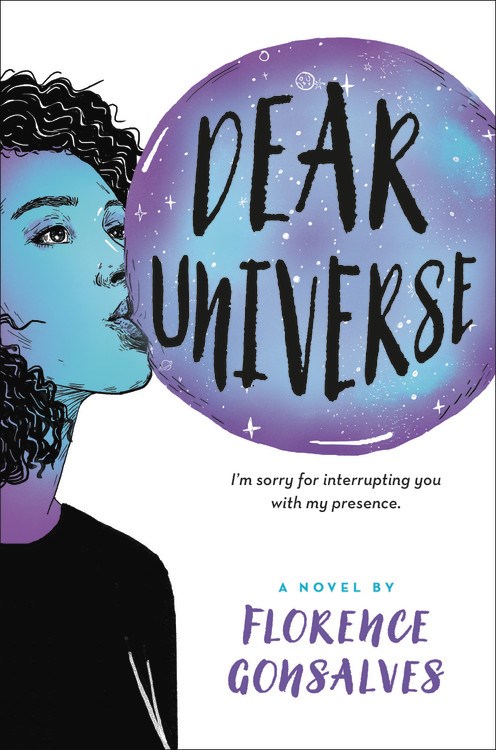 TITLE: Dear Universe
AUTHOR: Florence Gonsalves @florencefornow
RELEASE DATE: May 12 2020
A wildly witty and deeply profound chronicle of teenage anxiety and yearning, perfect for fans of Jesse Andrews and Robyn Schneider.
---
TITLE: Gemma's Not Sure (Galloway Girls #2)
AUTHOR: Gill Stewart
RELEASE DATE: May 14 2020
The Galloway Girls are back! With exams coming up and major life choices in progress, everything is about to change.
---
TITLE: Breath Like Water
AUTHOR: Anna Jarzab @ajarzab
RELEASE DATE: May 19 2020
This beautifully lyrical contemporary novel features an elite teen swimmer with Olympic dreams, plagued by injury and startled by unexpected romance, who struggles to balance training with family and having a life.
---
TITLE: The Names We Take
AUTHOR: Trace Kerr
RELEASE DATE: May 19 2020
Stay hidden, stay alert, stay alive. A promise to never again leave someone behind has Pip breaking all her own rules and risking everything.
---
TITLE: This Coven Won't Break (These Witches Won't Burn #2)
AUTHOR: Isabel Sterling @IsaSterling
RELEASE DATE: May 19 2020
In this gripping, romantic sequel to These Witches Don't Burn, Hannah must work alongside her new girlfriend to take down the Hunters desperate to steal her magic.
---
TITLE: We Are Not from Here
AUTHOR: Jenny Torres Sanchez @jetchez
RELEASE DATE: May 19 2020
A poignant novel of desperation, escape, and survival across the U.S.-Mexico border, inspired by current events.
---
TITLE: Just a Boy and a Girl in a Little Canoe
AUTHOR: Sarah Mlynowski @sarahmlynowski
RELEASE DATE: May 19 2020
Sam loves Eli. But one totally absurd, completely off-the-wall summer may be just what Sam needs. And maybe, just maybe, it will teach her something about what she really wants.
---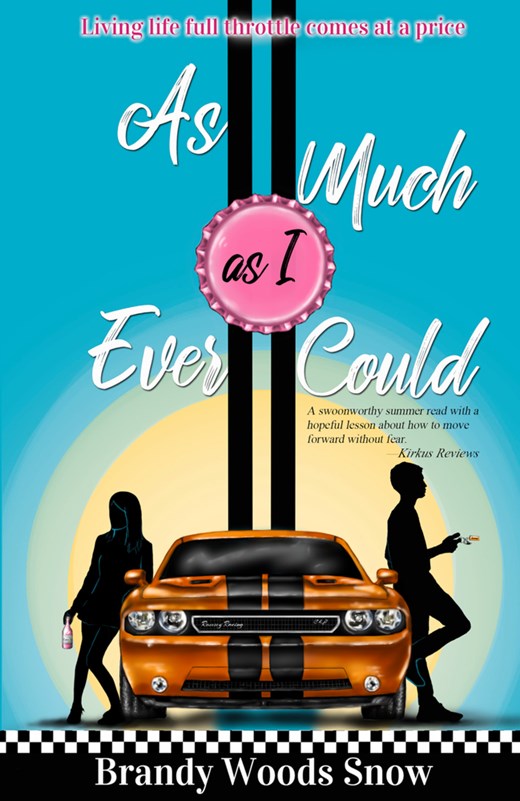 TITLE: As Much as I Ever Could
AUTHOR: Brandy Woods Snow @brandy_snow
RELEASE DATE: May 26 2020
Seventeen-year-old CJ Ainsworth doesn't drive—not because she can't, but because she won't. She's been living with the guilt of being the sole survivor of the head-on collision that claimed her mother's and sister's lives.
---
TITLE: Out Now: Queer We Go Again!
AUTHOR: Saundra Mitchell (editor)
RELEASE DATE: May 26 2020
Fans of Becky Albertelli, Adam Silvera and Nina LaCour will eat up this delicious anthology of romantic and adventurous contemporary and speculative stories featuring LGBTQ+ teens.
---
TITLE: The Archer at Dawn (Tiger at Midnight #2)
AUTHOR: Swati Teerdhala @swatiteerdhala
RELEASE DATE: May 26 2020
Dangerous romances and royal intrigue pulse through the second book of Swati Teerdhala's South Indian–inspired teen fantasy trilogy, as rebels infiltrate the royal court to rescue a long-lost princess hidden away by a tyrannical king.
---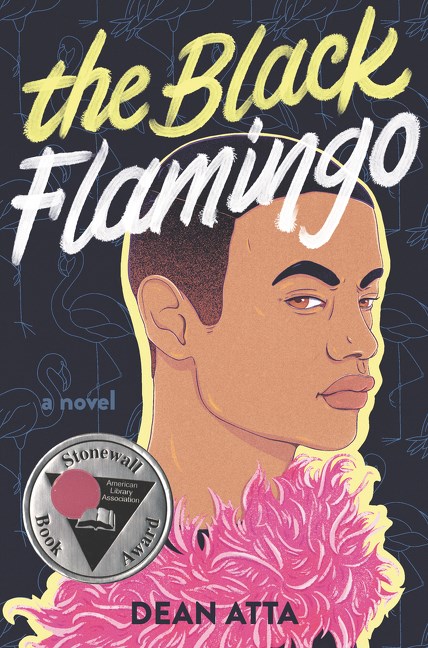 TITLE: The Black Flamingo
AUTHOR: Dean Atta @deanatta
RELEASE DATE: May 26 2020
A fierce coming-of-age verse novel about identity and the power of drag.
---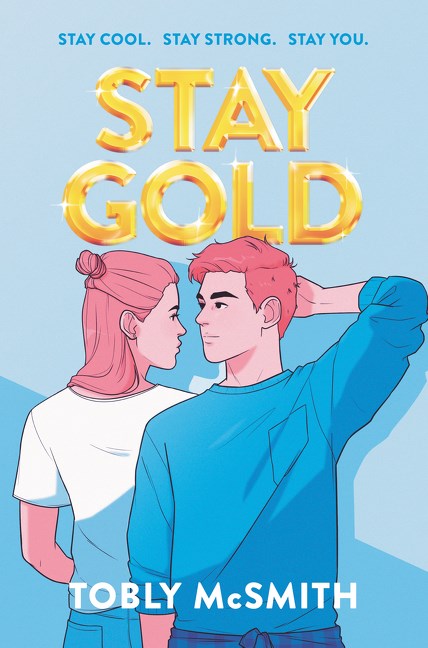 TITLE: Stay Gold
AUTHOR: Tobly McSmith @toblymcsmith
RELEASE DATE: May 26 2020
Debut author Tobly McSmith delivers a coming-of-age teen love story about a transgender boy who's going stealth at his new Texas high school and a cisgender girl who is drawn to him, even as she's counting down the days until graduation.
---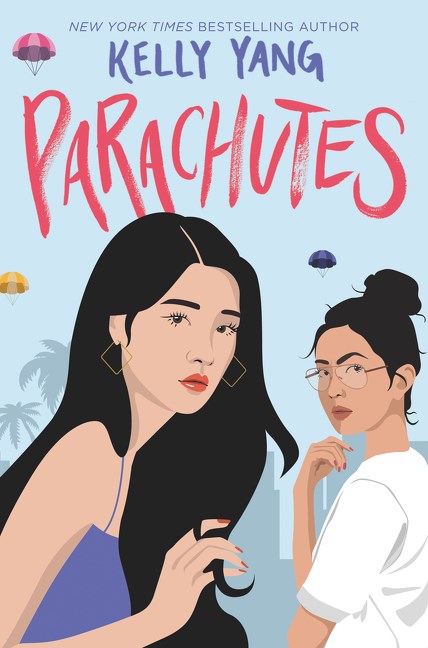 TITLE: Parachutes
AUTHOR: Kelly Yang @kellyyanghk
RELEASE DATE: May 26 2020
Speak enters the world of Gossip Girl in this modern immigrant story from New York Times bestselling author Kelly Yang about two girls navigating wealth, power, friendship, and trauma.
---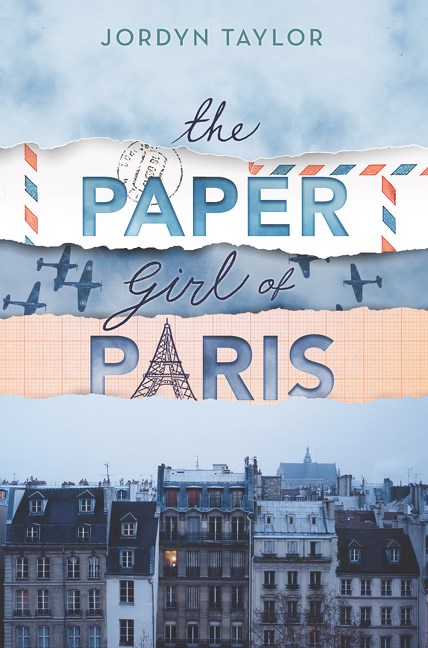 TITLE: The Paper Girl of Paris
AUTHOR: Jordyn Taylor @jordynhtaylor
RELEASE DATE: May 26 2020
Code Name Verity meets Jennifer Donnelly's Revolution in this dual-POV debut about Alice, a girl who sets out to discover the truth about her family's past after she inherits a Parisian apartment that has been abandoned since the end of World War II, and Adalyn, the great-aunt she's never heard of who was rumored to have fraternized with Nazis.
---
TITLE: The Jewel Thief
AUTHOR: Jeannie Mobley
RELEASE DATE: May 26 2020
A lush, slow-burn romance set in 17th century France, and based on the history of the Hope Diamond—The Glittering Court meets Alex and Eliza.
---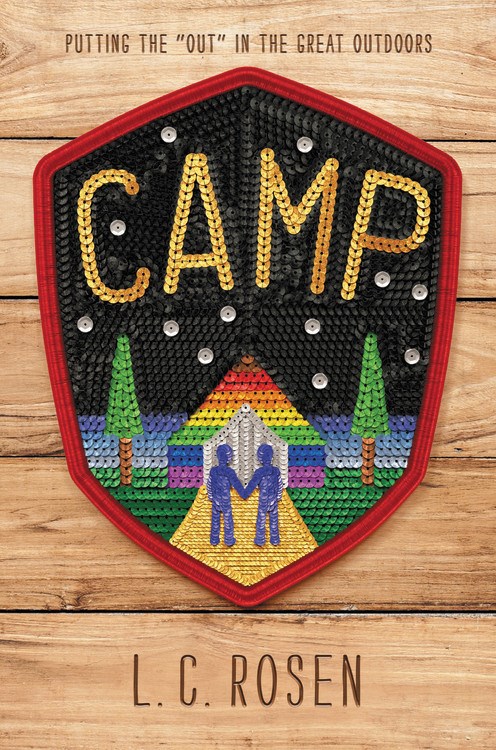 TITLE: Camp
AUTHOR: L.C. Rosen @LevACRosen
RELEASE DATE: May 26 2020
From the author of the acclaimed Jack of Hearts (and other parts) comes a sweet and sharp screwball comedy that critiques the culture of toxic masculinity within the queer community.
Which books are you most excited for this month?