Title: Running
Author: Natalia Sylvester
Pages: 336
Release Date: July 14th 2020 (used to be April)
Publisher: Clarion Books
Format: Hardcover
Genre: Young Adult | Contemporary
Goodreads Rating: 4.32 (of 37 ratings)


Book Princess Reviews receives a percentage of commission from purchases you make after following Book Depository links on our site. Please consider supporting the work Mandy and I put into the blog by making your purchases through our affiliate link.

When fifteen-year-old Cuban American Mariana Ruiz's father runs for president, Mari starts to see him with new eyes. A novel about waking up and standing up, and what happens when you stop seeing your dad as your hero—while the whole country is watching.
In this thoughtful, authentic, humorous, and gorgeously written novel about privacy, waking up, and speaking up, Senator Anthony Ruiz is running for president. Throughout his successful political career he has always had his daughter's vote, but a presidential campaign brings a whole new level of scrutiny to sheltered fifteen-year-old Mariana and the rest of her Cuban American family, from a 60 Minutes–style tour of their house to tabloids doctoring photos and inventing scandals. As tensions rise within the Ruiz family, Mari begins to learn about the details of her father's political positions, and she realizes that her father is not the man she thought he was.
But how do you find your voice when everyone's watching? When it means disagreeing with your father—publicly? What do you do when your dad stops being your hero? Will Mari get a chance to confront her father? If she does, will she have the courage to seize it?

Disclaimer: I received this ARC courtesy of HMH Teen from Yallfest 2019. I am grateful for the opportunity to review an ARC for my readers, but this will not influence my final rating. All opinions expressed in this review are my own and based solely on the book.
I was craving a contemporary read as spring (and this staying at home action) demanded that I pick up one. While this wasn't the fluffy one that I thought I was going to get, but it was still a great read.
📌
A political contemporary that actually gets political???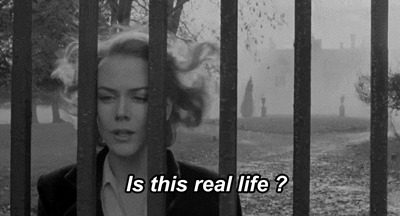 To be fully honest, I kind of thought I was going to get something like Red, White, and Royal Blue, where we touch on a few politics, but it's really on our characters and their romance. While I didn't see a romance listed in the summary, I didn't quite trust it not to end up on a fun-loving contemporary romp instead of getting to the politics and our main character finding her voice.
omg, i'm such a YA cynic nowwwww with the romance. i'm sorry, book goddesses and gods!!
However, this book. It brought all the politics, and brought a group of teens that are more than ready to rise up and let their voices be heard. It was the first time that I have actually read a political story that focuses on the politics. Mari starts off the story, going along with what her father says, wanting to escape the spotlight but not want to rock the boat. However, as she goes along in the story, she learns that she can do more than just go along with him and needs to find out what and who she wants to support. This is such a timely story, with the election coming up here in the US and the fact that more teen voices are finally being heard. This is exact book to pick up if you're looking for a complex, complicated story that brings the heat and tension of the election with real issues that are being faced by communities around the US.
There are definitely various plots that happen that are so true in our climate right now: the election, the lack of privacy in candidate's lives (with photos leaking online of Mariana where people assume she is nude), racism, and contaminated water. Like Mariana, I had no clue that the contaminated water was a real crisis that could have been faced by the Miami area. It was a story that brought more horror than the ghosts and demons I read about, and this story shows how change can be done. It's this activism in the part of the story that really is captivating and exhilarating.
I loved how this was not just a story that had real actions, but also focuses on the emotional journey of our heroine. This really is more of a coming of age story – with Mariana trying to figure out where her loyalties lie and realizing that her dad might not be the man she wanted him to be. However, due to the aspect, the pacing really got to be quite slow at time for me. This was my biggest issue with the story – despite the fact that I enjoyed it, I found it to be so slow at times, and it felt like it dragged on. I just wanted the story to be slightly more concise, so we could really fly through this incredible story.
📌
These characters are complex, intriguing personalities that are all dynamic and go through many journeys. Mariana is our heroine, and she is a wonderful one. She goes through many journeys, and her actions have consequences – allowing us to dive deeper into her characterization. It is amazing the growth that she sees throughout the story, and the Mari that we started with isn't the Mari we ended with. It was brilliant, authentic, and real.
The other side characters were great as well. Mariana's parents were flawed, but they were highly intriguing. The same can be said for all of the rest of the characters as well – I enjoyed all of Mariana's friends as well. They all had their own complexities to them as well as traits and backstories to them. Mariana's PODER friends as well as Vivi and Zoey were a fantastic support system, but also felt like real teens out there. I enjoyed reading about them, and they made great co-stars to Mariana's star.
📌
This book definitely had a couple of different themes to it. We take on the complexity of family – the closeness of it, how you can differ, etc. – along with environment issues, rising up, and more. The environmental issues were perhaps the most compelling, since here in America, most of us take it for granted that our drinking water should and will be safe. However, this story shines a light on the fact that this isn't always the case.
📌
Overall, this was a great read! Sylvester created a wonderful debut, and her writing was powerful, compelling, and easy to read. She created a wonderful journey of a story – both with action and emotional stories. Although the pacing did get really slow at parts for me, that was really the only issue that I had with the story. I definitely recommend this book for anyone interested in politics and the election this year as one girl realizes her voice can and should be heard.


rating: Anna rating, because this book would have been perfect – just wanted a slightly more faster pacing
representation: Latinx MCs and side characters, Asian-Latinx side character, Haitian side character, Cuban MC, f/f side romance
content warnings: deportation (side character's family member), leaking of underage (sort of) nude images, racism, and creepy comments made by an adult man

What do you think? Let's discuss in the comments below!