Title: What I Like About You
Author: Marisa Kanter
Pages: 416
Release Date: April 7th 2020
Publisher: Simon & Schuster Books for Young Readers
Format: Hardcover
Genre: Young Adult | Contemporary, Romance
Goodreads Rating: 4.05 (of 255 ratings)

Book Princess Reviews receives a percentage of commission from purchases you make after following Book Depository links on our site. Please consider supporting the work Mandy and I put into the blog by making your purchases through our affiliate link.

Can a love triangle have only two people in it? Online, it can… but in the real world, it's more complicated. In this debut novel Marisa Kanter explores what happens when internet friends turn into IRL crushes.
There are a million things that Halle Levitt likes about her online best friend, Nash.
He's an incredibly talented graphic novelist. He loves books almost as much as she does. And she never has to deal with the awkwardness of seeing him in real life. They can talk about anything…
Except who she really is.
Because online, Halle isn't Halle—she's Kels, the enigmatically cool creator of One True Pastry, a YA book blog that pairs epic custom cupcakes with covers and reviews. Kels has everything Halle doesn't: friends, a growing platform, tons of confidence, and Nash.
That is, until Halle arrives to spend senior year in Gramps's small town and finds herself face-to-face with real, human, not-behind-a-screen Nash. Nash, who is somehow everywhere she goes—in her classes, at the bakery, even at synagogue.
Nash who has no idea she's actually Kels.
If Halle tells him who she is, it will ruin the non-awkward magic of their digital friendship. Not telling him though, means it can never be anything more. Because while she starts to fall for Nash as Halle…he's in love with Kels.


Disclaimer: I received this ARC courtesy of Simon & Schuster. I am grateful for the opportunity to review an ARC for my readers, but this will not influence my final rating. All opinions expressed in this review are my own and based solely on the book.
What I Like About This Book: An Ode to What I Like About This Book (complete with Disney Princess gifs)
Tbh, I completely forgot what this book was about until I picked it up and realized I was about to read about myself – okay, myself if I had a love interest, was still in my teens, had super amazingly talented world traveler director parents, lived with my grandfather, and immersed into one cool group of friends – and was also a genius baker that could relate all of her books into cupcakes.
So…basically me? Yeah, okay, I think I'm going to stick to princesses.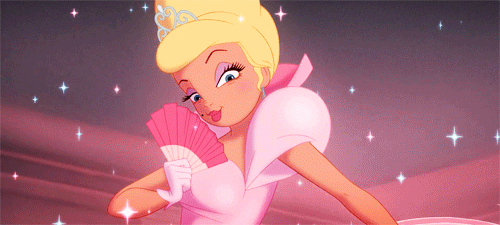 This book was actually just the book that I needed to reignite my contemporary-loving soul and felt like a fresh breath of spring in my self-isolation bubble. Let's see all the reasons why I liked this book.
👸 The Book Blogging aspect! Of course, this has to be the number one reason to love this book. This book is an ode to the book blogger – specifically the teen book blogger. Halle/Kels gets excited over getting on a blog tour (much like myself over here), freaks out over ARCs, fangirls over a beautiful cover, finds herself at odds on whether or not to dive into the book drama on Twitter – and yes, worries about her stats and keeping content fresh. She is so relatable to the trials and joys that we face in the book blogging world. I once read another book that featured book blogging, and while I enjoyed, it was just like, "I posted a review!" We all know there is so much more to that if you're looking to immerse yourself in a book blogging brand. I loved the detail that Kanter went into, and having been a blogger herself, she and her heroine get it.
I said up above that this really is an ode to the teenage book blogger, and it 100% is. Kanter champions teen voices in this story, and there is a debates in the book regarding teens in YA. While adult bloggers can enjoy the blogging parts, this book makes sure you know this story is built to celebrate teen YA bloggers and their stories. It showcases all that teen bloggers have to go through.
Lol there were lines that was like, lol, yup, you calling out 20-something year old me, and I ain't even mad but feeling awks.
👸 Our Characters! Okay, I had some issues with Halle/Kels at times, because she's pretty messy – however, she's always real. When she's doing something wrong, she knows she's doing wrong. She makes mistakes, and she learns from them, promising to do better. I totally understand some of her concerns, and I got her story and her characterization. I even got some of her most problematic behavior like when she ghosts/shuts people out, because there have been times in my life where I've been so deep in the anxiety/depression that I've decided that not answering is was the decision to do (even though it was a terrible and not the right one). She's a protagonist that isn't always going to make the best or "right" decisions, but she stays true to who she is, which I did appreciate. I also loved the anxiety rep with her, because I did feel like it did feel like exact things that I have experience myself with my own.
Our other side characters were vibrant and dynamic. I loved Le Crew and their dynamics, and Halle's parents were fun (Halle's dad only communicated in emojis, and I don't know why but it might have been one of my favorite parts of the book???). Ollie was a great brother (animal sidekick that was clearly the voice of reason here), and I loved Halle's grandfather. You really don't see many YA grandfathers making the page in YA books, so I loved the fact that he appeared in this story. Nash was a great love interest as well, and I felt like he was quite sweet and enjoyable. There were a lot of characters in here, but you could definitely enjoy them all.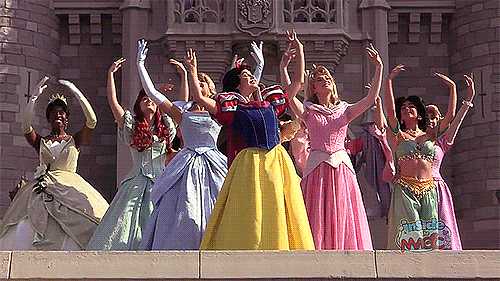 👸 There were a lot of plots that I really loved. I loved Halle learning more about her Jewish heritage and religion. I loved Halle helping her grandfather through his depression and dealing with each other's grief. I loved the book blogging aspects and watching Kels' blog grow. My favorite ones definitely had to deal with Halle's growth as a person and finding out more about who she was and wanted to be. There was so much to enjoy that you were never without a plot line to keep you interested in this 400+ page book, and it was all quite engaging.
👸 THERE WAS SOME TENSIONNNNNN. Y'all, I might be the only person out there that super loves the miscommunication trope, because I love that heady tension where we have the big explosion and then that glorious waiting period where everyone is on opposite sides, feeling moody and broody in their own little feeling corners. Idk, why, but I love a good explosive climax and all that comes with it in the miscommunication trope, and if you're a lover like me, you're most definitely in for a treat. This brings such a good amount of tension, and you're always on edge since you know there is something big coming. I think this is why I loved me some soap operas???
There were a few things that I wasn't super in like with it, but we're just going to list a few.
👸 While I did enjoy Halle and Nash's romance and there was a good amount of feels, I feel like it was a little bumpy at times. I felt like we lasted a little too in the enemies to lover in real life aspect, that had me a little less drawn into them. Then it was a little too fast at times? I wanted a touch more of a slow burn. However, it was still quite cute.
👸 There was also a lot of plots going on. There is a hefty book, so there is a lot going on. However, there were some that I loved (as I mentioned above), but there was some that definitely could have done without out to make it a tad more concise. I forgot about some aspects (I know Halle did), and some plots were just kind of frustrating or not as engaging as they could be. I just think a little less would have tightened up the brilliant ones that we had – because, seriously, the brilliant ones were so brilliant.
I honestly think I might have had a few other issues, but I honestly forgot because this book just brought a lot of happy feels and reminded me why I do enjoy the contemporary genre so much. WE ARE LIVING IN THE POSITIVITY. My brain just did the following gif to me, so let's move on.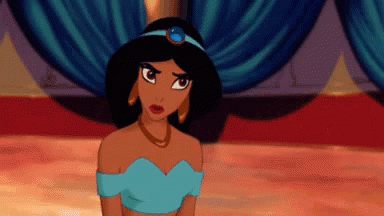 Overall, this was fresh read that combines all the heart of a fluffy read with the burst of realism that you get in a true realistic fiction book. It brings us the adorable romance along with a story of a girl finding out who she is and who she wants to be. Contemporary fans alike will enjoy the extra bonus of the life of a book blogger as well.

About the Author
Marisa Kanter has worked in publicity for major publishers and covered YA books for MTV. Currently, she works in sales, on the distribution side of the publishing industry. She can often be found searching for the best iced chai in NYC, or reading on the 3 train. What I Like About You is her first novel. Follow her at marisakanter.com


rating: Jasmine
representation: Jewish main characters, biracial love interest (Asian), black side character, bisexual side character (I believe – I don't think it was specified), anxiety
content warnings: death of loved one, grief, depression, anxiety (mild panic attacks shown)
read this if you: an ode to being a book blogger with a dash of fluff and a dash of realism

What do you think? Let's discuss in the comments below!