In a few short days, YallFest 2019 will be upon us!
*excited screams*
Books upon books with amazing authors, incredible ARC drops, and so much more will be happening. It's a book lover's paradise—and certainly their downfall, since shoulders will be hurting from all the books you will be carrying, and pockets will be far lighter when you grab up all the signed books.
But what happens when you don't have that bookish buddy or your literary squad coming with? How do you survive all the twists and turns of a book festival solo? I'm about to tell you a few ways that have helped me make it through YallFest on my own.
Proper Storage
(aka how to stop the ultimate disaster: book juggling)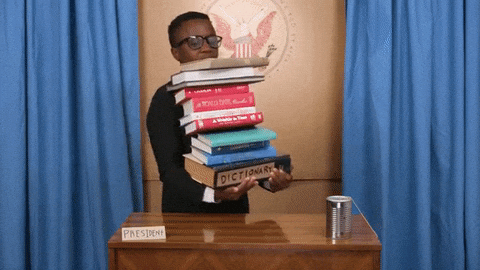 One of the worst parts of going solo is you'll be juggling all of your books yourself. There is no one to hold that gigantic bag of books you just purchased at the tent or let your back take a break from the 20 copies hiding in your bag or watch said bag when you need a pee break.
how many times did I just say the word bag?
You're going to want to invest in portable easy storage that you can maneuver in bathrooms/restaurants, not break your back, and will keep you from scattering all your books to the ground, since there will most likely not be someone there to literally lend a hand. Last year, I used to a good size duffel bag, but you might want to think about a small rolling suitcase or storage container that can work—and it can double as a seat!
Scheduling
(aka you can't be in two places at once)!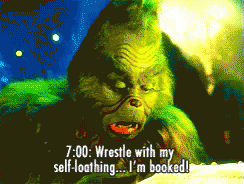 Make sure you have your schedule in place. I've seen a lot of people that are part of a pair or in a bookish squad where they send others in their place for stuff. For example, let's say that Sha and I are at the book festival. I want an ARC of a book, but I have a signing at the same time. I could send Sha to go get the ARC, while I get our books signed with the author.
Since you're going to be on your own, you're going to want to investigate ahead of time and make sure you create a time table of everything (even pee breaks people!!), so you can make the most of your time. Maybe there is an author and ARC drop at the time—try getting there early for the ARC drop to get to the front of the line, and since the line moves pretty quickly, try to race over to get to the end of the line for the author's signing line. I have a whole intense Excel doc breaking down my entire YallFest schedule by half hour increments to make sure I'm getting everything in and a few extra backup plans just in case the plan goes off the rails.
Chat
(aka fangirling/boying to the extreme)!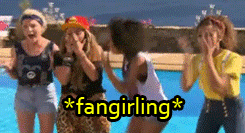 You're going to need a way to pass the time, and having a good chat can be a perfect way do it! And who are better people to do it than with fellow book lovers? If you're in the same author's line, you already have the perfect in to start chatting. When I was there last year, I started chatting with my line buddies about how underappreciated Megan Miranda was or how good Grave Mercy was. You're in line for the same author—you're bound to have a ton in common! Then we usually started talking about other book festivals and whatnot. It definitely made the time go by faster, for sure.
However, talking to new people can be intimidating as well. There were many times that others were chatting with their own line buddies or friends or I wasn't feeling as chatty. Grab your phone and message your bookish bestie (or just your bestie). Most of YallFest 2018 was me chatting with Sha about all the things that were happening and how I was literally melting into a puddle outside in the hot sun, and it was almost like she was there too. If your bookish besties isn't available, perhaps catch up on your blogging to stay connected to this wonderful community.
Make sure to bring at least ONE battery charger pack for all the chats (and photo ops!!).
Reading
(aka books within book festivals within book worlds)!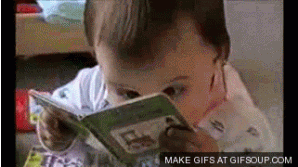 Perhaps chatting isn't your thing or you're trying to conserve your precious battery life, so why not pass the time doing your favorite thing: reading! You're literally surrounded by books, and no one will be judging if you whip out one of the millions of books that you gathered up from the day or got from ARC drops to start reading. If you don't want to dig through your bags or you get too distracted with all the people around, an ebook or an audiobook might be a better option with the latter allowing you to soak everything in.
Other ways to pass the time: catching up on the latest BookTube videos; working on your blog; taking picturesque Bookstagram pics; and more!
OTHER IMPORTANT TIPS
Don't forget to take breaks! There is no one there to egg you on to keep going or to remind you to take a break so make sure you are staying rested and hydrated.
Pack water and snacks! Don't forget to eat and drink, which can often happen when you're racing from thing to thing and having so much fun. There won't be anyone to race over and grab something for you, so make sure to come prepared.
Most importantly: have fun! You're going to be busy, but don't get too swept up in everything or feel so lonely that you miss out on what is going to be an amazing time.
What do you think? Have you been to a book festival before? Will you be at YallFest 2019? Let's discuss in the comments below!