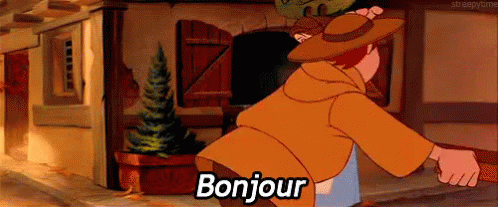 This girl is saying Bonjour with a Belle gif, because she is ready to go quick fire on this tag. No time for my randomness when answers are to be fired!!
Thank you so much to the wonderful Tyr @ The Perks of Being a Book Nerd. Tyr is an amazing blogger with a fantastic book and overall super nice person. I love chatting her, and her blog is a super fun blend of tags, book reviews, and amazing recipes. Definitely make sure to check out her blog!!
The Rules
Thank the person who tagged you and link back to their post
Link to the creator's blog (thebookwormdreamer.wordpress.com) in your post
Answer the prompts below – all fantasy books!
Tag 5 others to take part
Enjoy!
5 star book
MANDY: The Burning Maze! It's technically a 4.5, but I, for sure, am rounding up. It was so good despite the much much sadness.
Always going to recommend
MANDY: Grave Mercy. *screeches* THIS BOOK. I love so much. Forever love. It's just everything. *screeches more*
Own it but haven't read it yet
MANDY: Um, I have so many for these. Fantasy is definitely a genre that I have to work my way up to, so it usually takes me a while to get to all of those still shelved on my shelves. I picked The Shadow Queen because that was the first one that I recalled.
Would read again
MANDY: Girls of Paper and Fire. While it was such a tough read, it was so enchanting and beautiful. I definitely would love to dive into Ngan's writing again.
In another world
MANDY: Wicked Saints was the first one that came up in my scroll of Goodreads, so I'm going with it. It definitely a super cool atmosphere and world.
Back on Earth
MANDY: The Hidden Oracle. Since my newfound obsession with this series, I might as well include another reference TO MY LOVE.
Tagging…
Anyone that is looking for a quick tag and loves fantasy!
What do you think? What are some of your answers to this? Do you love fantasy? Let's discuss in the comments below!