This is going to horrify some people, I can sense it. But I need to be honest. I need to put my truth out there.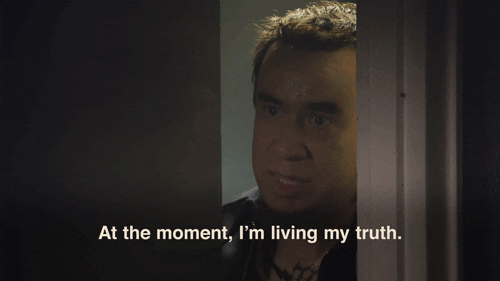 I'm laughing so hard at my own joke right now. Unless you follow beauty guru drama, you probably have no clue what I even mean. but so it is here we GO.
The fact is, I'm not a big fan of book merch. I don't scream in absolute terror when I see people post their merch online. In fact, I'm known to double tap quite a few merch-rich Insta pics. But my personal preference is to not buy anything with slogans/images from books, including shirts, posters, those little card thingies you put in a book with your name*, and character cards.
*Mandy keeps telling me what they're called, and I keep going AHHH yes, and then forgetting
I really don't get the point of character cards. (is perhaps throttled by a million book lovers). What do you do with them? Aside from taking a picture for Insta… store them in a box?
I think part of my problem is a lot of the stuff is not practically useful (aka I can't do stuff with it, and I'm a functional shopper. I don't like purchasing things that are purely decorative/nice) and I don't like commitment. AKA yes, I love your book, but I don't love it so much I need to wear it on a shirt or see it on a poster every morning when I wake up.
I can see many upsides to it as well.
📚 You support the author financially.
📚 A lot of merch makes for great Insta pics.
📚 And many books fans get pleasure from connecting more with a book through tactile and visual representations.
But that's ME. Tell me what you think. Is book merch a yay or a nay?
---
VOTE BELOW! 
BOOK MERCH: A YAY OR A NAY?