I…I think I might have done this tag before, but I wasn't fully ready to dive deeper into the world of tags, SO I'm doing this tag that the wonderful Siobhan @ Siobhan's Novelties tagged us far. If you haven't checked out her blog before, please make sure you do! It's full of fantastic content including tags like this, great reviews, and great beyond the blurb discussions. So, perhaps, we shall tackle something that I may or may not have done before and am too lazy to properly investigate.
WRATH | What author do you have a love/hate relationship with?
I'm not going to lie, but I think partly Bardugo. Clearly SOC and CK are amazing and I super enjoyed, but the other Grishaverse novels were so lackluster for me. I couldn't even get through the third one. However, SOC and CK were such amazing stories, and I'm SO hyped for Ninth House.
GLUTTONY | What book have you devoured over and over again with no shame?
I don't think I've reached peak devouring of a certain book yet, but it should be a clear goal now. Either The Summer I Became a Nerd or Grave Mercy might eventually attain that status.
SLOTH | What book have you neglected to read due to laziness?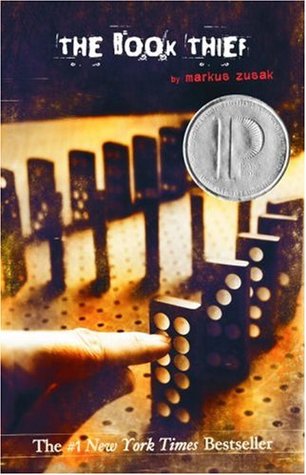 I've actually been tackling a few that I had been neglecting due to laziness like The Diabolic and Girls of Paper and Fire. The Book Thief might be one, since it's so large and so emotional.
PRIDE | What book do you talk about most in order to sound like an intellectual reader?
Oh, um, huh. Maybe anytime I talk about my enjoyment of Oscar Wilde? His comedy is like intense and you really have to think to read it, which is why it has taken me like 2 long years for me to read like 3 stories, lol. He just seems fancy.
LUST | What attributes do you find attractive in male or female characters?
Humor! I love me a character that has a great sense of humor and is loyal and caring.
ENVY | What book would you most like to receive as a gift?
Oh gosh, my birthday is coming up, so now really would be the perfect time to figure out this answers. There are certainly a few ARCs that I would love to have, but current books are a bit of a pause for me right now. Maybe Red, White, and Royal Blue because I've heard so so so much hype for it except for a few outlier reviews so getting it as a gift in case of those bad reviews would be good.
Tagging…
I feel like a lot of people have done this one before, so I'm not going to tag anyone. Please feel free to tag yourself if you would also choose humor for the lust answer!
What do you think? What are some of your answers for this? Let's discuss in the comments below!