Today, I am bringing you a blog tour that I'm super excited about. Obviously, here at BPR, we are all about the Disney life – a big part of which is Disney World and Disneyland. I'm a total sucker for a good theme park, and Hot Dog Girl immediately caught my eye when I saw a mention of a theme park. Then add in an adorable sounding f/f romance, coming of age story, and a girl on a mission – and I can't wait to devour this up. Since this story is set in Magic Castle Playland, I'm listing some book worlds that would make some epic theme parks much like a Harry Potter land. Make sure to check in next week for my review of Hot Dog Girl, which I am just finishing up!
Hot Dog Girl – Jennifer Dugan
A fresh and funny contemporary YA rom-com about teens working as costumed characters in a local amusement part.
     "I'm wrecked with love for this funny, joyful, bighearted book." –Becky Albertalli, bestselling author of Simon vs. the Homo Sapiens Agenda
Elouise (Lou) Parker is determined to have the absolute best, most impossibly epic summer of her life. There are just a few things standing in her way:
She's landed a job at Magic Castle Playland . . . as a giant dancing hot dog.
Her crush, the dreamy Diving Pirate Nick, already has a girlfriend, who is literally the Princess of the park. But Lou's never liked anyone, guy or otherwise, this much before, and now she wants a chance at her own happily ever after.
Her best friend, Seeley, the carousel operator, who's always been up for anything, suddenly isn't when it comes to Lou's quest to set her up with the perfect girl or Lou's scheme to get close to Nick.
And it turns out that this will be their last summer at Magic Castle Playland–ever–unless she can find a way to stop it from closing.
Author Bio: Jennifer Dugan is a writer, a geek, and a romantic. In addition to being a young adult novelist, she is also the writer/creator of two indie comics. She lives in upstate New York with her family, her dogs, and an evil cat that is no doubt planning to take over the world. Hot Dog Girl is her young adult debut. Learn more at JLDugan.com and on twitter @JL_Dugan.
Order Here:
https://www.penguinrandomhouse.com/books/570041/hot-dog-girl-by-jennifer-dugan/9780525516255/
Going to one London is cool enough, but four different Londons? You can visit a palace and experience some magic with Kell and Rhy in Red London; visit a human London with Lila in Grey London; and defeat some evil in White London. Black London can be an intriguing spot as well. All of the markets and Luc's pirate ship (much like dreamy Diving Pirate Nick in Hot Dog Girl??) will be awesome stopping points as well.
Um, you best believe this is going to be on the list. There were a few different space worlds that I could have included, but this one had the most versatility. I mean, New Beijing Palace, Cinder's workshop, Benoit Farms, Cress's satellite, and ofc, Luna – I mean, imagine all of these epic stops and places to go in the park. You could meet and take pictures Winter, Cress, Cinder, Iko, and Scarlet like actual Disney princesses – much like the princess, Jessa, at Magic Castle Playland who was a bit more of a Levana than a Winter or Cinder – and one of the rides could be taking the Rampion for a spin or when Cress's satellite when it crashes – with a nice walk in the Sahara (which is the temperature most days at theme parks for character actors, which Hot Dog Girl shines a light on).
This middle grade story definitely packed a spooky punch. This would be a perfect Halloween themed park that wouldn't be too scary for people, but just enough that you feel the creeps. The cornfields, the mist, the barn, the broken down bus – it definitely sets up to be something frightening. However, you could also have the barn which would include a petting zoo, cider, and donuts so at least when you're being chased through the mist by scarecrows, you will have at least had some delish food? With all the dramatics and love triangles at Magic Castle Playland, it certainly can feel like a horror show at times much like this possible park.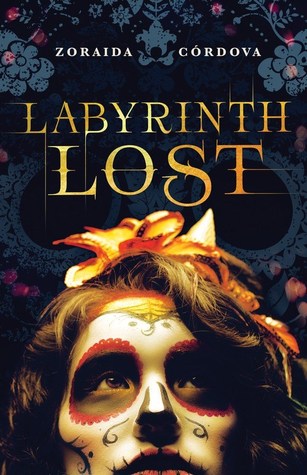 "There are worse things in the world than being a hot dog, probably" is one of the lines from Hot Dog Girl…and sending your family accidentally to the Underworld of sorts is one of them. As the summary puts it, "Los Lagos is as strange as Wonderland." You would start with messing up the spell like Alex does in the beginning of the book, go through a magical tree portal, and then start your trek in the colorful, dark, and magical world of Los Lagos. Between flying creatures, rowing your own ship down a river (just like Lou's favorite gondola-like ride just like at Magic Castle Playland!), and more, it will definitely keep you entertained. Plus, I think the carousel animals would be quite interesting that I think Seeley would be second guessing her choice of job.
This would be like a never ending addition to the park. I mean, the entire world of Rick Riordan would be amazing and give allllllllllllll the content. There would be so many epic stops and with all the adventures, so many different rides. The labyrinth, the Underworld, Mount Olympus, Camp Halfblood – all of the stops would be so intriguing and epic. Blue food certainly would be a major fixture at this theme park…and perhaps even blue hot dogs might be on the menu?
Don't forget to check out the other two books of the Summer Lovin Blog Tour, which is celebrating some epic brand new LGBTQIA+ books this summer! My reviews will be up for them later on this month.
Her Royal Highness – Rachel Hawkins
Regal romance abounds in this flirty, laugh-out-loud companion novel to Prince Charming, by New York Times bestselling author Rachel Hawkins. 
     Millie Quint is devastated when she discovers that her sort-of-best friend/sort-of-girlfriend has been kissing someone else. Heartbroken and ready for a change of pace, Millie decides to apply for scholarships to boarding schools . . . the farther from Houston the better.
Soon, Millie is accepted into one of the world's most exclusive schools, located in the rolling highlands of Scotland. Here, the country is dreamy and green; the school is covered in ivy, and the students think her American-ness is adorable.
The only problem: Mille's roommate Flora is a total princess.
She's also an actual princess. Of Scotland.
At first, the girls can't stand each other, but before Millie knows it, she has another sort-of-best-friend/sort-of-girlfriend. Princess Flora could be a new chapter in her love life, but Millie knows the chances of happily-ever-afters are slim . . . after all, real life isn't a fairy tale . . . or is it?
Order Here:

These Witches Don't Burn – Isabel Sterling
"Infused with page-turning suspense, bittersweet romance, shocking twists, and tragic turns, Sterling has written a standout debut." –Dana Mele, author of People Like Us
     Hannah's a witch, but not the kind you're thinking of. She's the real deal, an Elemental with the power to control fire, earth, water, and air. But even though she lives in Salem, Massachusetts, her magic is a secret she has to keep to herself. If she's ever caught using it in front of a Reg (read: non-witch), she could lose it. For good. So, Hannah spends most of her time avoiding her ex-girlfriend (and fellow Elemental Witch) Veronica, hanging out with her best friend, and working at the Fly by Night Cauldron selling candles and crystals to tourists, goths, and local Wiccans.
But dealing with her ex is the least of Hannah's concerns when a terrifying blood ritual interrupts the end-of-school-year bonfire. Evidence of dark magic begins to appear all over Salem, and Hannah's sure it's the work of a deadly Blood Witch. The issue is, her coven is less than convinced, forcing Hannah to team up with the last person she wants to see: Veronica.
While the pair attempt to smoke out the Blood Witch at a house party, Hannah meets Morgan, a cute new ballerina in town. But trying to date amid a supernatural crisis is easier said than done, and Hannah will have to test the limits of her power if she's going to save her coven and get the girl, especially when the attacks on Salem's witches become deadlier by the day.
Order Here:
What do you think? What are some of your picks? Which theme park would you want to go first? Are you excited for this book?