Mandy is here – and there is probably reason to fear. She is taking on a bookish tag thanks to the wonderful Siobhan at Siobhan's Novelties. She tagged me for this one last week, and it was such a fun one that I decided, oh, hey, why not actually do a tag that we are tagged for on time??? Make sure to go check out Siobhan's blog, too. She always has amazing tags, amazing advice posts in her Beyond the Blurb, and so so much more – and she is super nice too!
Rules
Imagine that you are an intrepid literary adventurer- braving the harsh bookish wilderness, traversing jungles of pages and slashing through vines of words. Where in the vast world of books would you go?
Write about one place mentioned in a book you wish you could visit and why.
List 3-5 things that you would do there.
Mention which souvenirs, if any, you would bring back with you.
Then tag some more literary explorers and please link back to the creator (Umairah @ Sereadipity) so I can see all of your adventures!
---
My Bookish Destination
Well, the first place that I was thinking to go was Luna was from The Lunar Chronicles, and I'm sticking with it. This is, of course, AFTER a certain crazy alien queen is off the throne because, um, this would not be the pleasing if she was still ruling. Even though I think space is scary af, I have this gorgeous image in my head of the palace and planet. I see everything in muted and sparkly purples, and I would love to see the glorious palace – and be so close to the stars. Plus, um, the new queen is pretty epic, and I wouldn't mind hanging out with her and her sidekicks.
Things I Would Do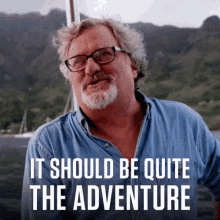 Meet a certain ambassador (and her cranky med student boyfriend) and have her teach me all about some skills in diplomacy, kindness, and how to sing a good wolf song. Seeing as she has lived there her whole life, I bet she would know all the secret hidden gems and spots in the palace – so a tour is a must!
Take a spaceship ride with a dreamy Captain and co-captain around the planet to see the majesty of the planet.
Join a certain entourage of a new epic queen and go shopping with her best friend and fashion guru, Iko.
Souvenirs – What is this Girl Bringing Back?
Um, can I bring back a Carswell Throne? Is that possible??? No? Well, drats. I would definitely bring back a moon rock because that is always super cool to have. I would also bring back some amazing fashion from my shopping with Iko.
Tag…you're it!
I just tagged a bunch of people for the Brave Book Tag, and if you would enjoy going on this trip too, I tag you!
What do you think? Where would you go?  What would you do and what would you take? Let's discuss in the comments below!