We are bringing back today the classic…Mandy discussion post. It's been 500 years since I have last tormented you with one of these ramble fests, but Sha has left me alone for an extended period of time (thank you Australian time difference), so this girl snuck one in. Today, we are taking on subscription boxes and whether we are yay or nay about them?
Let's Bring it all Back (to the ground…aka the background…aka Mandy made this too complicated and just wants to give some background)
For a little background knowledge, we are discussion YA book subscription boxes that have become super trendy and super well known. We have the original ones – Owlcrate and Fairyloot – who have been around since really my origin stories here at BPR. I think I saw perhaps 3 years old for them? However, there are TONS of new boxes popping up left and right, and so many that I kind of just blink and go, wait, there's another one??? Let's just say that there are very very very many boxes that you can choose from if you're deciding to dip your toes into the subscription box pond.
So, what will you usually get in YA book subscription box? Most subscription boxes will, in fact, include a book with a signed bookplate/book itself/and OR letter from the author; 3 – 5 bookish items that relate to the theme of the box with other bookish fandoms; and as mentioned, a theme overall for the month. Bookish items include mugs, scarves, wall tapestries, journals, candles, and more. Recently, more boxes are trying to differentiate themselves from the pack so they may include special sprayed pages; different, unique covers; special dust jackets with reverse covers; and exclusive items like pins, candles, and more.
Let's Spill the Real Feels
I'm not going to lie that I feel so tempted to get into to the subscription box life. I see so many unboxings – on blog posts, Instagram stories, and then amazing unboxing pics on Insta – and I feel the excitement. I feel the excitement as if I'm opening too to see what they got and what items they might have in the box. It's like opening up a present on your birthday – you might have some idea but you're getting a bookish gift that is bound to be pretty and epic.
However, there are definitely a few major hangups that have me super on the fence about subscription boxes and why I immediately haven't become one with the crates.
➡ Price.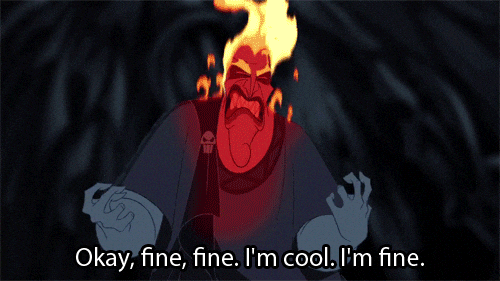 Okay, price can be a large obstacle when looking at a box. I was looking at one recently because it not only had a book that I was really interested in and was going to purchase anyway – at full price since Barnes and Noble doesn't have it on sale or I was going to purchase a signed copy – so why not get a box for a few more dollars? WELL, it certainly wasn't a FEW more dollars. The box itself was about 30 – 40 US dollars PLUS add on shipping (omg, this girl has SUCH a hangup on shipping pricing that I will literally exit out of a shopping cart that I have spent two hours on if shipping ain't free or five dollars and under). Shipping? More than ten dollars. PLUS tax. So, I was looking at a box of about 50 – 60 dollars.
Okay, like, I'm not about the life of just whipping out 50 – 60 dollars unless it is something that I'm going to really really enjoy and use all of the items. I re-looked at all of the fandoms – most of which I was a fan of – but besides the book…where they items I really needed and were going to use to be worth $30 extra dollars?
They were not, and like, I just bought 7 new hardcover books for $35 on Book Outlet, so I could be better using that one price for, um, more books.
➡ Um, them fandoms, y'all.
I've actually discussed with a few bloggers about this before about the lack of diversity in fandoms that most of the boxes focus on. We forever are getting Caraval, ACOTAR, ToG, Lord of the Rings, The Cruel Prince, Grisha, Harry Potter, and a few select more fandoms that are always in rotation. There are few other key fandoms that are in heavy rotation as well – with some of the bigger suppliers doing special exclusive boxes around when a new book in the series is coming out.
While some of these fandoms do encompass a pretty large chunk of YA readers, it certainly doesn't cover it all. From the list above, I don't actively participate in any of those, and if I were seeing one of those buzzwords, I'm immediately crossing off part of the box that I would like. And honestly, this happens with literally just about every box.
I know I'm a book hipster. It's a thing that I've come to regret and accept. I just don't fall into the enjoyment or desire to read some of YA's biggest names books. Therefore, I am not a fan of the book series that are routinely and even casually brought into the book boxes. Shatter Me, Raven Cycle, Truthwitch – these aren't going to get me excited. There are a few series that I am casual fans of that might get me intrigued, like, for instance, A Darker Shade of Magic series.
There are for sure a few series that get me all the way pumped – The Lunar Chronicles, His Fair Assassin, the Illuminae Files, Disney Princesses/Fairytales, the Diviners, the Jackaby series…but besides TLC and the occasional Illuminae and Disney, these really aren't the series popping up the most or really altogether. The recent box that I was looking at did feature a few of these so I was so excited. But for the most part? My series really aren't represented or are mixed in with a bunch of ones that I do not like.
➡ Them items, too, while we at it.

There are a different range of items that the boxes will bring. Most boxes will usually include a candle, mug, art print, and pin as a fundamental item. Other items can include tote bags, pillow cases, journals, scarves, tapestries, decorative boxes, beanies, jewelry, and more. And I would use…um, sadly not most of these things.
Art prints are beautiful and would probably be the thing I would like the most (although I don't have room on my walls to hang) besides a handy tote bag. However, I don't drink coffee or tea or even hot cocoa, so I wouldn't be using that. I don't use scarves (except as bookstagram backgrounds); I don't wear pins; I have enough pillow cases…as you can see, the list will go on. While I know I'm super in the minority on these and I think would be a lot different if I had some proper bookshelves, I'm certainly not going to be using a lot of these items.
For all of your big talk, have you walked the walk?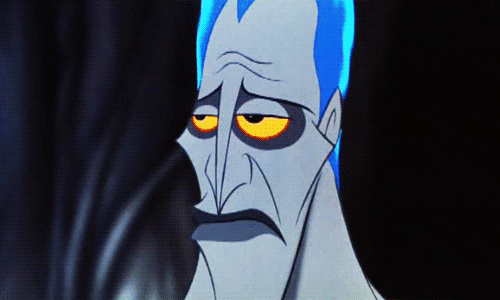 I have actually! When I was first starting out in the blogging world, I saw so many things about Owlcrate that I broke down and got one. I caved so hard. The book was going to be one of the books that I wanted to read anyway, and it had bookish merch from Peter Pan, Sleeping Beauty, and Wizard of Oz. SO I was all in. I was so so so excited for it, and once the day arrived…I was less than enthused.
From the box, I got a book that I actually ended up giving up because I found I wasn't interested in really reading it; a Peter Pan beanie that never worked with my hair and was also super large; a weird little paperclip bookmark; a Sleeping Beauty bangle (think like Alex and Ani) that I've worn maybe 6 times; and a tiny tiny Wizard of the Oz journal that was handy but used up in a short amount of time. From this box, I still only have the bangle that is literally collecting dust in my jewelry box.
Since then, I've yet to commit myself to another box since it was $40 that I literally didn't enjoy.
In Conclusion (because surely we must come to one)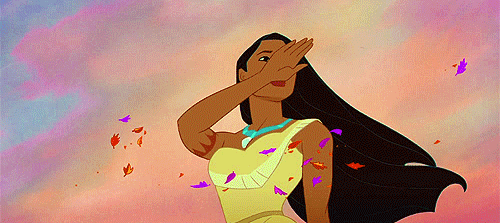 Not all subscription boxes are the same and certainly some are superior to others. I had one bad experience, and I have to say that it has kept me from purchasing again. Maybe I just need to branch out in my fandoms…or perhaps the boxes do too? Until then, you will not be seeing any unboxing from this book princess.
So, what do you think? Yay or Nay? Do you love book subscription boxes? Which ones are the best? Do you have any of the same hangups? Let's discuss in the comments below!