I've decided to start a monthly "series" where I post all the books Mandy and I have hauled including NetGalley ARCs, Edelweiss ARCs (when I actually get approved LOL), physical ARCs (99.9% Mandy here), library books, and physical books we buy with our coins giftcards*. This was certainly a slow month for the BPR princesses. Should we say that we…contained ourselves somehow??
*bless u, person who invented birthdays

digital ARCs

Title: With the Fire on High
Author:Elizabeth Acevedo
Pages: 400
Release Date: May 7th 2019
Publisher: HarperTeen
Genre: Contemporary
Synopsis: With her daughter to care for and her abuela to help support, high school senior Emoni Santiago has to make the tough decisions, and do what must be done. The one place she can let her responsibilities go is in the kitchen, where she adds a little something magical to everything she cooks, turning her food into straight-up goodness. Still, she knows she doesn't have enough time for her school's new culinary arts class, doesn't have the money for the class's trip to Spain — and shouldn't still be dreaming of someday working in a real kitchen. But even with all the rules she has for her life — and all the rules everyone expects her to play by — once Emoni starts cooking, her only real choice is to let her talent break free.
---

purchased books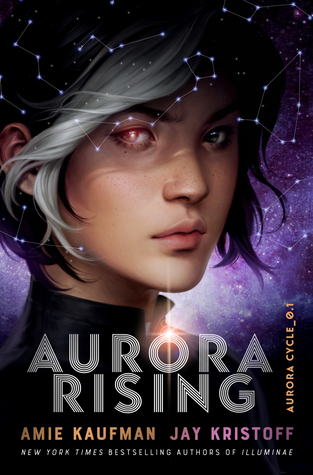 Title: Aurora Rising
Author: Jay Kristoff & Amie Kaufman
Pages: 480
Release Date: May 7th 2019
Publisher:Knopf Books for Young Readers
Genre: Sci-Fi
Synopsis: The year is 2380, and the graduating cadets of Aurora Academy are being assigned their first missions. Star pupil Tyler Jones is ready to recruit the squad of his dreams, but his own boneheaded heroism sees him stuck with the dregs nobody else in the Academy would touch…
---
What's on your NetGalley/ARC shelf? 
| add me as a friend on Goodreads! |