I'm bringing some mini reviews that I read during April! Sadly, well, none of them were that great, but I mean, I suppose that is the story of my book life?
---
Picking up this graphic novel was a split decision pick when I was scrolling through my library's ebook app. I had saw this book mentioned quite a few times in the past few days, and the art and premise of a superhero story looked intriguing. At least one of the two items worked out?
The art really good. I mean, it was so so good. I loved the way that everything booked and Mera was just so insanely pretty. It was honestly the only thing that kept me reading. Even though it was a muted color palette, it was still so good.
The plot and the characters were not super pleasing. I felt like I missed a lot of backstory and explanation for the world, and then Mera kind of jumped around with a lot of logic leaps. The characters really didn't provide me with any investment, and I couldn't even finish it despite only with a few pages at the end. It was just no vibes or connections at all. 2 crowns and a Cinderella rating!
---
I was super excited by the premise of this one – a witch, a dragon, and a girl that drank moonlight? It sounded like a magical middle grade story that I was in deep with. However, the execution of it was a bit strange, and I wasn't a fan.
The writing was a bit strange. It took forever to get anywhere with the story. The story kept jumping around to narrations that I didn't think mattered nor fully understood. I thought this story would just be about the girl who drank the moon (Luna) but we continuously went back to other narrations. This also confused me with the reading level that it was aimed toward. The points with Luna were definitely more middle grade appropriate even somewhat bordering on too childish, but a lot of the other narrations were quite frankly very dark and even put me in a weird mood. It was totally weird and dark and I wasn't vibing. It did have an intriguing fairytale feel to it, though.
I also didn't fully understand a lot of what was going on? I didn't fully understand what the end game was? I still don't get it. And literally it just went so slowwwwww. The characters were eh as well. This wasn't my jame – 1 crown and a Merida rating!
---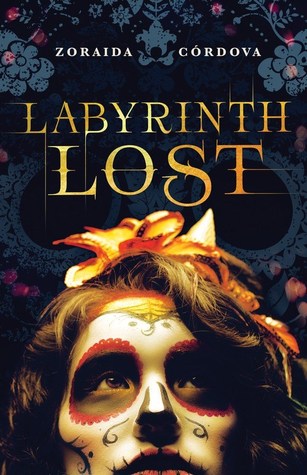 This is one of the oldest books on my TBR, and despite how I excited I was for it and its premise, I managed to push it off for a while. Was it worth the many year wait? Eh, yeah, not really.
What I loved: diversity (Latinx, bi rep); the world (omg, the magic system, the description, the complexity, LOS LAGOSSSSSSSSS – all so so good and rich and vibrant); jumping from section to section in the intriguing world; the atmosphere (spooky, magical, and more); the family aspect (it felt so real and I was so intrigued with the family dynamics).
What I was super eh about it: despite jumping from action to action, it was super boring; the characters felt…a bit 1D; things would still seem hazy (like, I still don't get how the reaction when Rishi randomly appeared) on some major plot points; and I just never felt an intense investment/connection with it.
Warning: there is an animal killing for a spell/canto that is decently graphic. / 2 crowns & a Cinderella rating!
---
This was super intriguing yet super boring all at the same time? This book was well written, but I just could not get invested in it at all. I was bored but still interested the entire time, and I don't know what to do with myself.
I think one of the biggest issues was that I wasn't super invested in the beginning part. It wasn't my favorite part of the Mulan movie, and it took a bit to get into. Once we got into Diyu, it was super interesting, but still, it just took forever to get anywhere with it? I got bored since it was just so thick to go anywhere. Again, there were interesting moments but it took forever to get through them.
As for how it relates to the movie Mulan, I do feel like Mulan and Shang were original to the Disney version. I definitely got where Mulan and Shang were coming from. I didn't feel like Mushu or some of the other characters felt as original, but there was still some likeness to them. The new characters like ShiShi were great, and I did enjoy the characters that would pop up. Diyu itself was so interesting.
Overall, it was just okay? It was an okay read, but I just didn't have the investment since it took so much to go through. 3 crowns and a Belle rating.
---
What do you think? What are some of your thoughts on these books? Let's discuss in the comments below!