April was a weird month, but like, I'm not sure that I'm ready for May, so I'mma just sit here quietly and bask in the weird spring months that I'm having. Shall we get into the recap?
I read 11 books this month, and they are:
Books Read
✔️ Mera: Tidebreaker by Danielle Paige,  Stephen Bryne  – 2 👑
✔️  If I'm Being Honest by Emily Wibberley, Austin Siegemund-Broka – 4 👑
✔️ Reflection by Elizabeth Lim-  3
 👑
✔️ Red Pyramid by Rick Riordan – 2 
 👑
Summary
Well, honestly, this month was kind of a downer. I thought I was having an okay month, but honestly, it's been pretty eh. I only had 3 books that ended up being 4 crowns, which isn't even full greatness. WHAT IS LIFE. Let's just call this month a wash and hope May may bring the goodness.
The Highs
Well, I only had three 4 crown reads. The highest for me was If I'm Being Honest. It was such a fun story, and it had so many feels and cuteness and summer vibes. I am ready to get back in the contemporary zone, if books like this await me. Much Ado About Mean Girls was a really fun adaptation of Mean Girls + Shakespeare, and I was down with it. Both had a few minor problems, but were totally bringing the enjoyment. The Sabrina comic had some fantastic art, and I was definitely enjoying it.
The Lows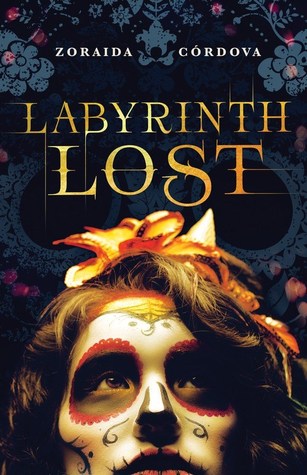 Um, there was like a lot, so I mean. Where do I even begin? I would say one of the biggest disappointments was Labyrinth Lost. This has been such a highly anticipated books for a while, but I found it majorly lacking. Everything just was super meh except for a highly intriguing world. The Red Pyramid was pretty disappointing as well. I never connected with the two main characters, and the pacing honestly made me feel like I was getting nowhere and going at a turtle's pace. Definitely not what I was expecting with the usual RR goodness. Reflection also wasn't a super solid and fun jam. And everything else? SO MEH.
Other BPR Activities
I participated in a super fun readathon this month created by Laura @ The Book Corps. I totally kind of failed with the readathon, but it really was a ton of fun. I might have to try it again next year and totally go for the win. Five of my books that I read this month were for it, and it totally got me reading a few books that I had been postponing for. Apparently I'm not meant for the Shane life. Time to go back to the Ryan methods. *wheeze*
Sha went on hiatus this month, and she's going Down Under! Read more about her epic announcement here. I'm not crying about the time difference YOU ARE. *sniffles* Okay, it's probs just me.
You can also read about our Book Hauls here. Since it's going to be a monthly post now, I've decided to take them out of my wrap up posts.
My obsessions this month:
um, B99. I've been binging so much this month. It has gotten SO SO SO good, and I'm so hooked and Sha told me it's about to get more dramatic and it's alll so much.
Game of Thrones. Yes, I'm in the deepness, and counting down the days until it all ends in sadness. I'm not entirely sure they will be able to make it all work before it ends, but I am in deep with it until the end.
Blog tours, apparently, since I did like three. WHO AM I.
May TBR
Sha and I officially agreed that May we are taking a break on the readathons – and I'm totally 100% keeping with this decision. We have been doing one each month this year, and plan on creating a specific themed one for June, so this girl is feeling a bit burned out and in need of a break. I'm ready to go back to sporadic for the month, and see where it takes me. However, I'm going to start with some of the books that I didn't get to with last month's readathon and more unread books from my bookshelf. These are a few of the books that I'm looking to get to this month (I clearly know that I won't get to all of them, but they are the ones I'm trying to make my decisions with)!
Physical Books
Audiobooks
ebooks
What do you think? What books did you read last month? Did we share any of the same? What do you plan for May? Let's discuss in the comments below!