Usually Wednesday brings us the occasional Mandy Reads Fairytales, but instead of tackling the original stories, we are focusing on their very epic (and usually better) Disney counterparts in my If I'm Being Honest blog tour stop!
After a major mess up (an absolutely massive foot in mouth situation) in front of her crush, Cameron Bright decides it is time to "tame" herself. No more brutally honest candor, she's bringing all the apologies and a sweet, sunny demeanor. She's changing herself for love…which certainly sounds like a few Disney leading ladies that we know, doesn't it? So, today, we are counting down the ways that some of our favorite Disney princesses changed themselves for love!
p.s. my review of this book will be up next week, and trust me y'all want this on your tbrsssssss.
Mean Girls meets The Taming of the Shrew in this romantic follow-up to Always Never Yours
     Cameron Bright's reputation can be summed up in one word: b*tch. It's no surprise she's queen bee at her private L.A. high school–she's beautiful, talented, and notorious for her brutal honesty. But when she slips up in front of her crush, Andrew, any affection he may have had for her quickly fades. To win him over, Cameron resolves to "tame" herself, much like Shakespeare's infamous shrew, Katherine. If she makes amends with everyone she's ever wronged, Andrew will have to take notice. Thus, Cameron begins her apology tour with Brendan, the guy whose social life she single-handedly destroyed. At first, Brendan isn't so quick to forgive, but slowly he warms to her when they connect over a computer game he's developing. To Cameron's amazement, she actually enjoys hanging out with Brendan; he appreciates her honesty in a way Andrew never did, and she's left wondering: maybe you shouldn't have to compromise who you are for the kind of love you deserve.
Princess #1: Ariel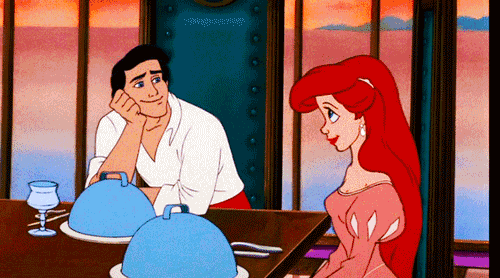 While Ariel was a bit tricked into her change, she still willingly went for her. She saw her princely prince and his floppy hair from afar, and she knew that she had to be, well, part of his world – much like how Cameron. All of the stars aligned, the heavens parted, and, well, both Ariel and Cameron weren't getting their men so easily. So, what is a girl and a mermaid to do? Ariel decides to literally give up her voice and her amazing ability to sing for the chance at a love with the hunky dreamboat prince. While it totally works out in the end thanks to some fishy and crab friends and the power of some bouncy hair, Ariel almost loses herself/life completely with her inability to speak, Ursula's meddling, and more…much like Cameron's dilemma except without the dramatic octopus villain.
Princess #2: Mulan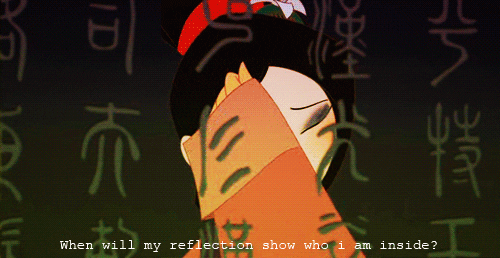 Mulan is a bit of a different case. Her family wants her to change how she looks in order to find a man, but that's definitely not Mulan's jam. She's not about to change herself for any man…okay, well, her father. When her father – despite his failing health – is forced to be part of the army, Mulan decides to take matters into her own hands and changes her appearance/identity to Ping in order to fight for her father. She changes herself in order to save her father, but she still gets herself into a bit of trouble…just like Cameron learns that even when you're doing good, you still might get into some trouble (but at least she didn't have to fight off the Huns).
Princess #3: Tiana
Well, Tiana's choice to change wasn't really her choice in the beginning. She had desserts to make, jobs to do – there was no time to become a frog! She had a dream of owning her own restaurant and floating around on a lily pad? Yeah, not part of that dream. However, by the end of the story, she sees the charms of a certain musical instrument playing frog and agrees that perhaps being a frog isn't so bad – and agrees to stay changed in a froggily ever after. Thankfully, the power of love changes a few things and poor Tiana doesn't have to eat flies forever. While Cameron literally didn't into a amphibian, she certainly changes form a couple of different times due to love.
Princess Queen #4: Elsa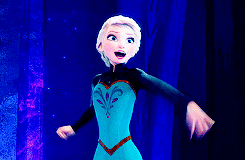 Elsa can definitely resonate with Cameron's foot in mouth situation – she certainly had a disastrous first time letting her powers go and almost killing her poor baby sis, Anna (omg, whattttt all of these Disney movies are more dramatic than a YA contemporary – who knew???). After that, Elsa changed herself from a fun going kid who sent tons of time with her sister and her powers to a girl that was concealing, not feeling and never letting it go – especially with the distance between her and her sister. It's not until almost killing her sister again, freezing the entire country, and more that Elsa realizes that perhaps changing yourself – even for your sis and country – might not be the best…and those that truly love you might not want you to change at all?
Author Bios
Raised by a school librarian, Austin's always had a passion for books, especially books for young people. He met and fell in love with Emily in high school and went to Harvard University as an undergraduate. He studied English (focusing on Shakespeare) and graduated magna cum laude in 2014. Recently, Austin worked as a journalist for The Hollywood Reporter. He is currently a UCLA law student; however there's nothing he loves like writing with Emily.
Emily, whose parents are screenwriters, has loved writing and story-telling since an age she hardly remembers. Since meeting Austin (she says it was middle school–accounts vary), Emily attended Princeton University as an undergraduate, studied psychology, and graduated magna cum laude in 2014. While at Princeton, she wrote the first novel in her self-published YA fantasy trilogy, The Last Oracle, which was featured in USA Today and was a finalist for the Next Generation Indie Book Awards.
What do you think? Can you think of any other princesses? Are you super excited to read this book? Would you change yourself for love? Let's discuss in the comments below!