The Sunday post is a weekly meme hosted by Kimberly @ Caffeinated Reviewer. It's a chance to share news, showcase books, and recap the past week.
---
BLOG POSTS YOU MIGHT HAVE MISSED
April 7 to April 13
Reviews: Two Can Keep a Secret, Shades of Magic Vol. 1, & Marvel Powers of a Girl
In The Neighborhood of True Blog TOUR
Why We are TBD Affiliates
Mandy Reads Fairytales: The Frog Prince
Can't Wait Wednesday
ARC Review: Serious Moonlight by Jenn Bennett
#POLL: FB vs Insta
Our Favourite Post of the Week: Mandy Reads Fairytales: The Frog Prince
AROUND THE BLOGOSPHERE




Old and New Posts that We Want to Highlight

 💥
Moira @ For the Lover of Books is introducing a brand new readathon – and it's epic! It's called Mythical May, and it's loosely based on Greek Mythology. It's based on levels that include heroes, demigods, and more. It even has a photo challenge to go along with it – that BPR's instagram will FOR SURE be partaking it (yes, Mandy has already got everything figured out and she's so pumped about it).
Sam @ We Live and Breathe Books had an interesting discussion on Sneak Peeks. Personally, I (Mandy) have never gone for sneak peeks. Yes, they are a great way to test if you will like the book or it's worth your time/money, but as Sam points out, I'm all in or out when it comes to a book and want to keep going like her!
UPCOMING REVIEWS
April 14 to April 20
ARC REVIEW: Much Ado About Mean Girls
ARC Review: Deposing Nathan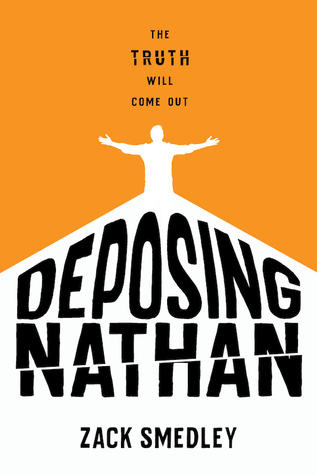 ARCS/BOOK MAIL

 
Mandy received a physical review copy of If I'm Being Honest courtesy of Viking Books for Young Readers. Release date: April 23, 2019. Why are we excited? Well, tbh, Mandy has already read this and SUPER enjoyed, so y'all should be too. It's adorable, feely, and a super well done contemporary. We'll be featuring a review in two weeks as well as a super fun blog tour stop on it this week!
BLOG EVENTS
Sha and Mandy are currently participating in #UnsolvedAThon. Read more about it here in Mandy's TBR! We're at the same spot as we were last week. Sha is currently on hiatus, and Mandy had to read some books for reviews that were due this month, SO the readathon was on pause for these two princesses. Mandy will officially be starting with the next prompt this week!
Mandy: 2
Sha: 0
How has your week been in books, life, and more?