Why did Sha and I choose to be Book Depository affiliates, what does the commission disclaimer mean, and how does this all affect you?
Well, this book post is certainly WAY overdue. It's been how many months since we've become BD affiliates and look who is finally writing up a post: this troublesome Book Princess right here! (Mandy who is tagging Sha along for the late arriving ride).
As you might have seen, Sha and I have Book Depository links in all of our review posts along with on our sidebar. Well, Sha and I are officially here today to explain just what the links mean, why Sha and I chose to be BD affiliates, and end game: how it affects you!
WHAT does the commission disclaimer mean? 
You've seen it on many a review post: Book Princess Reviews receives a percentage of commission from purchases you make after following Book Depository links on our site. We include this disclaimer to be transparent about the links we place on our site.
Does clicking the link cost anything? Nope! By clicking on the link, you are telling BD that you came from Book Princess Reviews. It's only once you add a book to your cart, add in your purchase method, and buy that any money is exchanged.
How much does BPR get? Imagine you want to purchase The Cruel Prince and it's $10 on Book Depository. Whether or not you use our affiliate link, The Cruel Prince will always be $10. The only thing that changes is whether or not Book Depository gives us 5% of the sales price after you pay.
*Our commission is fixed at 5%
WHY did Sha and I choose to be BD affiliates?
📖 REASON ONE
As we all know, blog = time. Lots and lots of time. It's certainly not like a 9 to 5 job where once you put in your 8 hours, you get a paycheck. Therefore, almost all of us here do it in our spare time, for the community, and our love of books. Maintaining a blog isn't easy, along with all the required maintenance, so a little boost in income definitely helps us offset some of the costs that Sha and I have.
📖 REASON TWO
Book Depository definitely has many good things about it. Should I bring out the book emoji bullet points on why? See below 😉
WHAT WE LOVE ABOUT BOOK DEPOSITORY
📖 Free shipping!
Um, um, um, this girl is ALL about the free shipping life. I've literally spent hours shopping for items, picking out just the right thing, and then getting to the checkout and finding out shipping was 10 dollars. Cue me exiting and never looking back. Shipping can be ridiculous especially if you just need one book. BD brings free shipping every time.
📖 Access to international editions!
Sometimes, there are super cool editions that are outside of your country, and your love of the book (but not your wallet) demands that you need it in your life. Point in case: The Devouring Gray. This girl needs those gorgeous pink sprayed pages in her life from the UK edition, but other places were looking at about 30 US dollars. BD? Cut that price in half and then cut it off a little more. This girl is getting her gorgeous pink UK edition book for decent price, free shipping, and more.
📖 Speaking of around the world, it ships to a lot of places.
It's definitely one of the perfect places to do a giveaway so you're not just limiting your followers (or you) to only the U.S. and sometimes Canada.
📖 Reasonable prices.
BD prices are pretty comparable from what I've seen—at least in the US market. I'm not sure how much it runs compared to everyone else's pricing, but definitely if you're looking at the US dollar, it's pretty on trend with pricing. Plus, I've definitely seen quite a few coupons come through my inbox for an extra 10% discount.
HOW does this affect you?
This certainly doesn't change how BPR operates. We have made it this far without extra coins and we have no expectations esp. because we have experienced living without disposable income. But if you would like to support Sha and I by making your next BD purchase with our links, we will a) fangirl totally because this is amazing and b) it would be super helpful to us. We'll always announce our links in each of our reviews along with our sidebars, and if you follow those links and make your purchase, we'll receive that commission.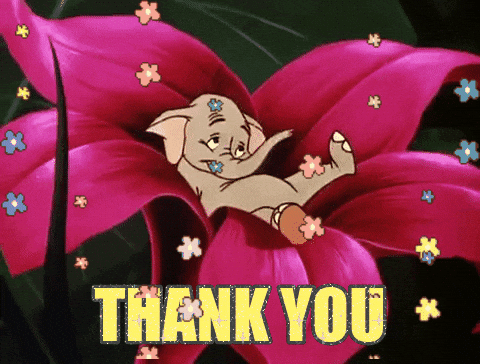 Thanks for taking the time to read!