The Sunday post is a weekly meme hosted by Kimberly @ Caffeinated Reviewer. It's a chance to share news, showcase books, and recap the past week.
---
BLOG POSTS YOU MIGHT HAVE MISSED
March 31 to April 6
March Wrap-Up & April TBR
Wicked Saints Blog Tour
March #BookBattle: What's Your Most Anticipated Read This Month?
ARC REVIEW: The Last Voyage of Poe Blythe by Allie Condie
Should You Engage in Book Drama?
Our Favourite Post of the Week: Should You Engage in Book Drama?
AROUND THE BLOGOSPHERE




Old and New Posts that We Want to Highlight

 💥
Dani had a fantastic post on her blog, Perspective of a Writer, on how to instagram without facing major discouragement. It's perfect advice for newcomers – but also for those still dabbling in it and even older users like myself.
Siobhan wrote a much needed post to hear on her Blog, Siobhan's Novelties about dealing with guilt of taking blogging breaks. We definitely all feel the guilt of taking a break from our babies, but they are so so important to have. She gives some great advice as well.
UPCOMING REVIEWS
April 7 to April 13
In the Neighborhood of True by Susan Kaplan Carlton
Serious Moonlight by Jenn Bennett
ARCS/BOOK MAIL

 
Mandy received an e-ARC of Spin the Dawn courtesy of Knopf. Release date: July 9 2019. Why are we excited? This story is supposed to be Mulan meets Project Runway, and like can there BE a better combo??? The cover is gorgeous as well, and I've heard Lim's writing is great in Reflection.
Mandy received a physical review copy of Much Ado About Mean Girls courtesy of Quirk Books. Release date: April 23, 2019. Why are we excited? IT IS MEAN GIRLS. MEETS SHAKESPEARE. Um, like, like, like. I can't. It's all too much.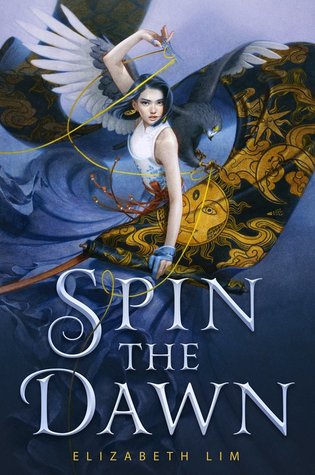 BLOG EVENTS
Sha and Mandy are currently participating in #UnsolvedAThon. Read more about it here in Mandy's TBR!
Mandy: 2
Sha: 0
How has your week been in books, life, and more?