Can't-Wait Wednesday is a weekly meme hosted by Wishful Endings to spotlight and discuss the books we're excited about that we have yet to read. Generally they're books that have yet to be released. It's based on Waiting on Wednesday, hosted by the fabulous Jill at Breaking the Spine.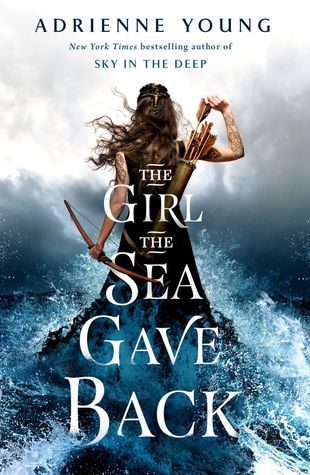 The new gut-wrenching epic from the New York Times bestselling author of Sky in the Deep.
For as long as she can remember, Tova has lived among the Svell, the people who found her washed ashore as a child and use her for her gift as a Truthtongue. Her own home and clan are long-faded memories, but the sacred symbols and staves inked over every inch of her skin mark her as one who can cast the rune stones and see into the future. She has found a fragile place among those who fear her, but when two clans to the east bury their age-old blood feud and join together as one, her world is dangerously close to collapse.
For the first time in generations, the leaders of the Svell are divided. Should they maintain peace or go to war with the allied clans to protect their newfound power? And when their chieftain looks to Tova to cast the stones, she sets into motion a series of events that will not only change the landscape of the mainland forever but will give her something she believed she could never have again—a home.
I absolutely enjoyed Sky in the Deep last year, so when I heard that there was a companion novel? This girl was psychedddddddddd. I didn't even care what it was about, but I know that I needed it ASAP. Once I saw the cover and the full summary, yeah, I'm EVEN MORE PUMPED NOW. I need it. It seems like it's going to be a bit more emotional one than the first one and more magical, so this sounds even greater. September, I'm coming for ya!!
✔️ THIS BOOK IS MERIDA APPROVED! I mean, does this book not have Merida written allllllllllll over it?? I mean, it has an archer on the front cover even. Merida would for sure be pumps about this…and obviously, me too.
---
What do you think? Is this on your book TBR as well? 
| add me as a friend on Goodreads |