We are back with some mini reviews today! Well, one is more mini than the other, but let's just continue this streak with Mandy not bringing a novel to the table. Let's check out two books that brought out some major feels for this princess right here!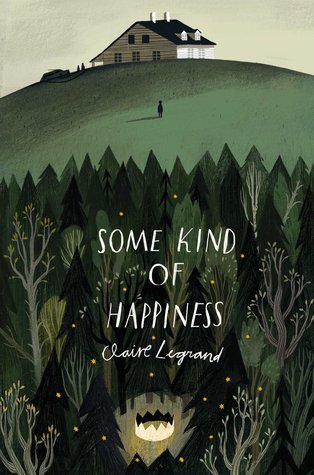 I was so torn about this rating for a while. I kept waffling back and forth between three and four crowns, but I finally settled on a 3 crown rating. I believe this book had a lot of great things going for it, and I thought the mental health rep was amazing, but there was just something about it that had me super disconnected from this read – especially in the latter half.
Things Done Really Well:
Mental health rep (Finley is dealing with anxiety and depression) that was amazingly done and so realistic (almost too much at times that it really really hit close to home). It is so important for kids this age to see themselves in novels, and I think I might have liked seeing as a kid someone that was suffering with some of the same fears and stress I was having regarding anxiety.
Finley is also dealing with a lot of change in her life (between the potential divorce of her parents and meeting her dad's side of the family for the first time ever) and it was realistically done so well
The family aspect was really interesting. I did love seeing all of the different dynamics that were pulled out. I didn't like certain family members, but I loved loved loved reading Finley interact with the younger set of kids.
Things I Was So-So On:
Like, this story was really dark? I mean, like really dark?? For a middle grade, I was shocked at just how dark it was. Like, I'm not sure I would have liked it per say if I was back at middle grade age because it dealt with so many dark topics. And some stuff seemed way too mature?? The whole thing with the fire had me going :O?? I traumatized myself at 11 playing the Sims and having a Sim die in a fire, and I couldn't sleep for like a month so I was a little apprehensive for this.
It really dragged in the middle. I thought the first part was great, and then it kind of just meandered around for a bit. It's like a 400 page middle grade contemporary if that gives you any indication on how much meandering was happening.
I never really felt a super super strong connection to it. I mean, there were a few times that I got strong emotions for it and forgot that I wasn't a book crier, but I mostly felt detached from it especially by the end?
Overall, it wasn't a bad read, but it just didn't bring me what I needed from it. 3 crowns and a Belle rating!
I've been in such a funk with contemporaries that honestly, I was scared that I had outgrown or had lost my way with books made of fluff and swoons and marshmallows. And then That's Not What I Heard walked into the door, and my fluffy soul was saveddddddddd. Omigosh, this was exactly what I needed. It was so much cuteness and funnies and adorableness, and that is why Strohm will foreverr be one of my favorite YA contemporary writers.
This book is a bit more in the vein of Strohm's It's Not Me, It's You, which is a book told in the oral tradition method. This book is told through a bunch of different POVs on the events that occurred after the breakup of Teddy and Kim – a small high school's golden couple. I can't even begin to explain to you anything after that due to spoilers and the book madness that follows – BUT IT WAS AMAZING.
Strohm continues to break her usual hilarity and brilliance to this novel. There were so many hilarious moments that had me chuckling internally and eternally. I was constantly smiling, and I literally devoured this book practically in a day. There weren't life and death situations, but I just had to keep reading to find out what was going to happennnnnnnnnnnnn. I was ensnared, captivated, and SEEKING ALL THE FLUFFS.
There were so many fun moments and twists and turns and fun little things that I lovedddddddddddd. Each chapter, you were introduced to a new POV on the same situation or a new situation that was even more fun than the last. There was growth and intrigue and even little ships within ships.
There were sometimes that I did wish I had a little further connection with some of the characters. Despite Kim and Teddy begin the main characters, sometimes I didn't connect as easily with them. However, I still hardcore rooted for them and liked them. And there was a lot of great characterization and character growth despite how fast it moved and sometimes how quick we went. Speaking of which, the pacing was quite fast, but it was never too speedy. It was just right.
4.5 crowns easilyyyyyyyyyyyy and an Anna rating – which truly fits since I think this book was legit just Anna's personality in written format. Please, just jump on the Strohm bandwagon ASAPPPPPPPPPPPPPP, because her writing is forever golddddddd.
What do you think? Have you read these books? Did you roll you eyes in the fact that I was forced to do mini-ish reviews? Let's discuss in the comments below!