The Sunday post is a weekly meme hosted by Kimberly @ Caffeinated Reviewer. It's a chance to share news, showcase books, and recap the past week.
---
BLOG POSTS YOU MIGHT HAVE MISSED
Feb. 10 to Feb. 16
ARC REVIEW: Field Notes on Love by Jennifer E. Smith
Top 5 Tuesday
MINI REVIEWS: Mortal Heart & A Million Junes
Top 7 Valentine's Day Gifts
Dear Evan Hansen Tag
#POLL: Series VS Standalone (Books, of Course!)
Our Favourite Post of the Week: #POLL: Series VS Standalone
AROUND THE BLOGOSPHERE




Old and New Posts that We Want to Highlight

 💥
PSA alert from Kaya @ A Fictional Bookworm had us nodding our heads in so much agreement from last week. She brought 5 Reasons You NEED To Read Middle-Grade! and they were ALL so much truth. Sha and Mandy have been loving middle grade this past year, and we definitely are with Kaya on pushing everyone to read it too.
One of our goals on the blog this year is to do more readathons, and Margaret @ Weird Zeal came up with a fantastic one to do in honor of Women's Month. Her prompts are super fun and the perfect way to celebrate all the epic female authors out there. Definitely consider this one for your March plans!
UPCOMING REVIEWS
Feb. 17 to Feb. 23
ARC REVIEW: You Asked for Perfect
ARC REVIEW: To Best the Boys
ARCS/BOOK MAIL

 
We haven't gotten any new books recently!
BLOG EVENTS
We're participating in the vaLITine's read-a-thon BINGO this month! Check our post HERE for a break-down of the event.
Mandy and I have decided to finally finally finally read Throne of Glass and The Cruel Prince. (what can I say, we are book hipsters at heart). Do you think we will enjoy? Expect our reviews in mid-March!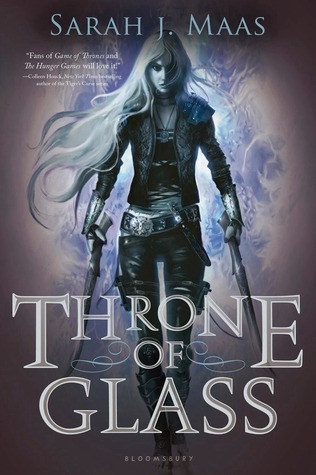 How has your week been in books, life, and more?