Once you forgive us for taking four months to get to this tag, and for *hides face in shame* not reading Dear Evan Hansen, may I say hello and welcome to another tag!
Thank you Margaret over at WeirdZeal for tagging Mandy and I (and and and for creating this tag)! As soon as we finish tackling these prompts, expects a co-blogger internet trip to Goodreads to see what this DEH hype is all about. No book may escape our knowledge, especially after the promises of greatness dropped by Margaret!
---
ANYBODY HAVE A MAP? | A book with amazing worldbuilding
SHA: Sky Without Stars. This is a book world based on a fictional planet, with its own culture, and me (a perpetually confused but very lovable person) somehow managed to understand everything going on. Duo authors Brody and Rendell nailed this scifi re-imagining of Les Mis and I'm doing that thing where you kiss your fingers because it's a masterpiece.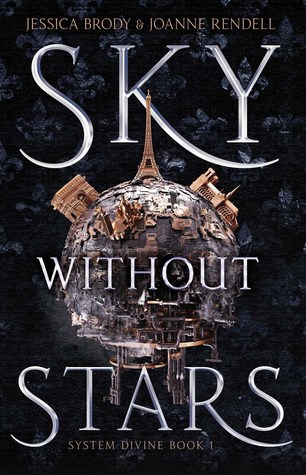 WAVING THROUGH A WINDOW | A character that you identify with
MANDY: Parker from Letting Go of Gravity! I really related with her so much, and I definitely felt like Meg Leder went into my head, dug around, and put me on the pages.
FOR FOREVER | A book with a strong friendship
SHA: Thomas Wildus and the Book of Sorrows. When Thomas gets the chance to become a hero and save the magical world (I mean, I'm exaggerating a t i n y bit but his role was important) what does he want? For his best friend Enrique to come along, too. The pair are super close, and hilarious together. 
SINCERELY, ME | A book that made you laugh
MANDY: It's Not Me, It's You by Stephanie Kate Strohm always makes me laugh. It's always so much fun.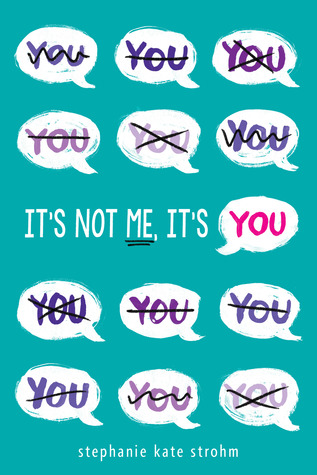 REQUIEM | A book that you wanted to love but didn't
SHA: I've never read a book actively hoping to dislike it … so this can apply to any book I've disliked. I'll go with Paper Valentine. I keep trying and failing with YA mysteries. There always ends up being something in the plot, or the characters, that turns me off. (And so so many of them resort to "oh, it was m e n t a l  i l l n e s s." )
IF I COULD TELL HER | A book couple that you're not on board with
MANDY: Gwen and Ari from Once & Future was my most recent. I felt like they could have been a great couple, but they met like twice and then were in an intense relationship, and I just didn't like Gwen in the first place? Them together was a mess for me.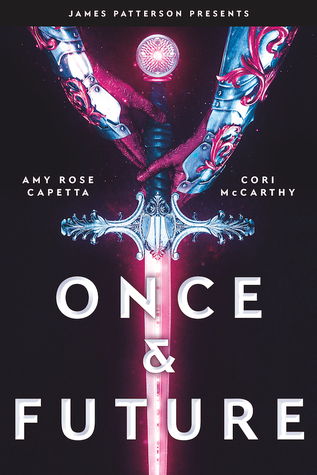 DISAPPEAR | A book you wish more people knew about
SHA: Out of the Easy. It's historical fiction (if you're turned off by hist. fic., the focus is more on character development than exploring a significant event in history) and all about a young girl who wants to go to university — but she's held back by her mother's career as a prostitute. It's a beautiful story about family, and the dreams we fight for.
YOU WILL BE FOUND | A book that makes you feel understood
MANDY: I'm going with Letting Go of Gravity again. So much truth.
TO BREAK A GLOVE | A book you didn't expect to like
SHA: Prom Nights from Hell. Sometimes you really miss the supernatural-crazed, book reading days. I expected myself to scoff and roll my eyes throughout this book (ugh, vampires, am I right?) but instead I was back to my teen-self, soaking in the glory of soul mates and eternal life.
ONLY US | A book couple you are on-board with
MANDY: Cresswell. Cressssssssssssssssssssssssssswelllllllllllllllllllllllllllll. Cress. Well.
GOOD FOR YOU | A character that makes all the wrong choices (but you love them anyway)
SHA: Eden in Goodbye, Perfect makes a lot of wrong decisions. She does them in what she believes is an attempt to protect her best friend, though. Her heart is so big, I could never be mad at her.
WORDS FAIL | A book that makes you want to be a better person
MANDY: Want by Cindy Pon. This book is set in the future where the world has been completely polluted and we literally have to live in little space suits to have breathable air – except only the rich get this and the poor suffer with toxic air. It totally had me stuffing a few more things in the recycle bin than I normally was and much more worried about our planet.
SO BIG / SO SMALL | A good child/parent relationship
SHA: Cath and her father, Art, in Fangirl. First of, Art is a fully fleshed out parental figure in a book (I know, weird) with likes/dislikes and a whole life going on. He and Cath have in-jokes and a relationship based on making sure both are doing okay.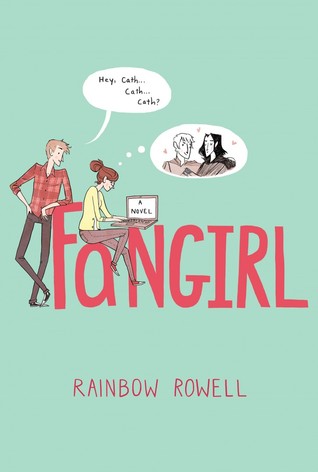 FINALE | A book with a satisfying ending
MANDY: Hurricane Season. Basically everything about this book was satisfying, and the end was just right – in realism and more.
---
Have you heard of Dear Evan Hansen? Are we seriously late to the party? Do any of our prompt answers match what you would pick?