Thank you, but also not thank you, to Kathy @ Books and Munches for tagging Mandy and I in this impossible trial of a tag! Apparently all the other tags just weren't trying hard enough, letting us silly bloggers just put any old answer our hearts desired, so NOW we have to put a bunch of obstacles up. Yeah. Okay. No biggie. *sobs quietly*
Okay but really, thanks Kathy and also check out her answers!
---
RULES
Just the one! You have to pick ONE GENRE that you frequently read… and then you can't use ANY books from that genre while answering the questions!
From this moment forth, you shall not see a single FANTASY book answer from Sha nor a single

CONTEMPORARY

book answer from Mandy.
---
A BOOK THAT IS AN EXCEPTION WHEN IT COMES TO GENRES OR ELEMENTS YOU DON'T LIKE.
MANDY: I'm not a science fiction fan at all (space is scary!!), but The Lunar Chronicles convinced me for the longest time that I was a science fiction fan.
SHA: It's not ONE book, so maybe this is a cheat, but for someone who is so meh on romance in books I adore Sophie Kinsella. Who writes. Chicklit. Explain to me that.
---
A BOOK YOU ENJOYED FROM A GENRE YOU PREVIOUSLY HELD SOME STIGMA AGAINST.
MANDY: Can I say adult fiction books? I definitely pegged most adult fiction books as unrelatable to me at the moment, but I picked up a Simone St. James book and found ultimate loveeeeeeeeeee.
SHA: The Summer I Became a Nerd by Leah Rae Miller. Mandy was like "Read it!!!" and I was like "ew contemporary fluff?" and she was like "YAY FLUFF" and idk somehow I actually bought it? And read it? And really loved.
---
A BOOK YOU DIDN'T KNOW WHAT OUT OF YOUR COMFORT ZONE UNTIL YOU STARTED READING IT. 
MANDY: Warcross by Marie Lu. I didn't really know what it was about, and I really just fell deep into the hype so I picked it up. When I started reading it, I immediately was like omg, no, intense science fiction and gaming? This is notttttttttttt me. I ended up really really enjoying it, though, and that is a testament to Lu's powerhouse writing.
SHA: Bridge of Clay by Markus Zusak. The summary for that book was really vague so I went in not knowing what to expect, and it really isn't something I'm enjoying. I've paused my reading for over two months now, so I don't know if it's an unofficial DNF or what.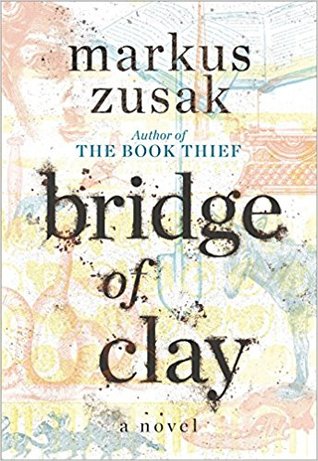 ---
PICK A FRIEND WHO MOTIVATES YOU TO PICK UP BOOKS YOU MIGHT NOT NORMALLY BE INTERESTED IN. IS THERE A BOOK THEY CONVINCED YOU TO GIVE A TRY?
MANDY: Can I say the book blogging community as a whole? There are a lot of books I see on here that are hyped up by bloggers and reviewers I trust, and then I get convinced to pick it up.
SHA: Uhhh. Uhhhhh. UHHhh. If I would not normally be interested in something, there's a 90% chance no one will convince me to read it. I'm one of those annoying people who automatically does the opposite when you ask something. It's a cURSE.
---
A BOOK THAT IS OUT OF YOUR COMFORT ZONE, BUT YOU WOULD LIKE TO GIVE A TRY. 
MANDY: Adult fantasy seems like it would even be far more intense for this girl to ever comprehend, but seeing a fabulous review by Reading with Rendz for Empire of Sand, I'm quite convinced to pick it up and give it a try.
SHA: Probably the Illuminae Files by Amie Kaufman and Jay Kristoff. I see so much fan love for Kristoff's works and apparently if you're not super into SciFi, Illuminae is the easiest of his to start with. Or maybe I just liked the cover a lot. Huh.
---
A BOOK OR GENRE SO OUT OF YOUR COMFORT ZONE, YOU'LL PROBABLY NEVER GIVE IT A CHANCE. 
MANDY:  Strange the Dreamer. I…I got confused just reading the summary, and it sounds far far far too deep and magical for this girl to even think about picking up. Or basically any classic books ever.
SHA: Anything by Sarah J. Maas in the veins of TOG and ACOTAR. From everything I have heard, I know I would not enjoy.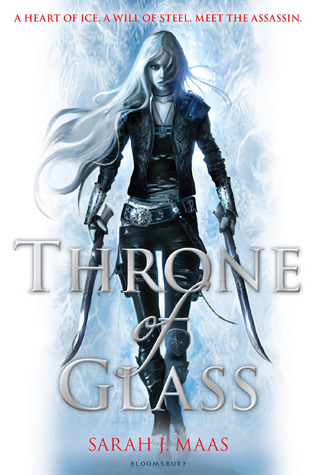 ---
Tag! You're it!
This tag is allll the impossibility, so to make sure we get everyone in on the pain, we're first going to tag everyone who adores fantasy like me (Sha) and also tag everyone who adores contemporary like Mandy. ENJOY YOURSELVES!!!
---