Jenna @ Bookmark Your Thoughts created her own tag AND tagged us to do it (back in October, please don't shame us too hard) and now here we are, ready to tackle this logophile book tag! Words! Cool words made into a tag! We are so down!! Thanks for making this Jenna, we adore!
---
RULES
Thank the person who tagged you
Pingback Bookmark Your Thoughts' original post so I can see your lovely answers!
Pingback the person who tagged you so they can see the post.

Bonus: If you wish to, tag at least three people to do this tag.
---
EFFULGENT | Brilliantly radiant.
A book with a beautiful cover
MANDY: My current favorite is Field Notes on Love by Jennifer E. Smith. I don't know whyyyyyy, but it callsssssssssss to me.
SHA: The Light Between Worlds by Laura Weymouth. I MEAN.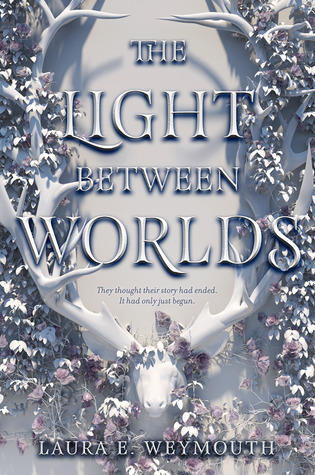 ---
METONIA | The journey of changing one's mind, heart, self, or way of life.
A character who goes through a major transformation
MANDY: Clover in The Last 8. Her whole world is upended when the aliens invade, and she certainly becomes a far stronger and more cynical person.
SHA: In Out of the Easy by Ruta Sepetys, Josie starts out following the rules of her mother's madam but then realizes she wants more than a life in New Orleans.
---
SOCKDOLAGER | Decisive retort; mic drop.
A character who always has a good comeback
MANDY: Oh gosh. I always am terrible with the sassy characters. I can never remember my witty loves. Can I just say anything that comes out of Oscar Wilde's mouth?
SHA: Doug in Slayer by Kiersten White. One day someone will limit the amount of times I'm allowed to say I ❤ Doug.
---
SESQUIPEDALIAN | Containing many syllables; long winded.
The longest book you've read
MANDY: Winter by Marissa Meyer is probably still one of my largest. I hide from large books, though.
SHA: I think one of the longest books I've read is Winter by Melissa Meyer at 827 pages.
---
EPHEMERAL | Lasting for a very short time.
The shortest book you've read
MANDY: I'm going to assume we're not counting comic books. Probably the shortest was a little X-Files novelization that was maybe 80 pages or so?
SHA: Are we counting picture books? Since BPR focuses on MG and YA, I think the shortest from those categories might be The Giraffe and the Pelly and Me by Roald Dahl. It's only 32 pages.
---
SERENITY | The state of being calm, peaceful, and untroubled.
A book that makes you feel calm and happy
MANDY: The Summer I Became a Nerd by Leah Rae Miller. It's forever my happy book. Always so cute and funny and feely.
SHA: Oh no. Is this a real emotion you can feel when reading? Maybe I read too much high-stakes fantasy. Sati by Christopher Pike.
---
OBLIVION | The state of being unaware of what's happening around you.
A novel with a complex plot.
MANDY: The Gilded Wolves by Roshani Chokshi. I still don't fully understand it at all.
SHA: The Seven and a Half Deaths of Evelyn Hardcastle by Stuart Turton. The plot wasn't hard to follow, but there were definitely a lot of things going on.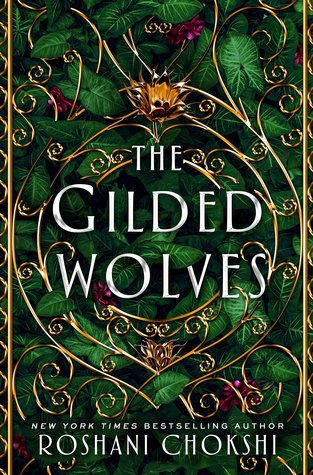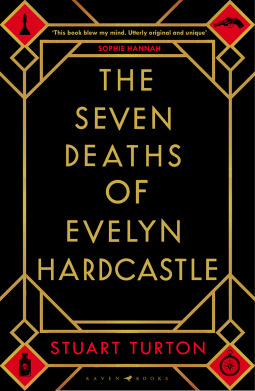 ---
RANTIPOLE | To be wild and reckless.
A reckless character
MANDY: Poppy from Hocus Pocus. YES, go light the Black Flame Candle after your parents have been warning you about for your entire life.
SHA: I don't know why but Bella from the Twilight series just popped into my head feat. her cliff-diving experience. Only character I can name off the top of my head who launches herself off cliffs to get a boy to come back to her.
---
NEFARIOUS | Wicked, villainous, despicable.
Your favourite villain
MANDY: Octaviannnnnnnnnnnnnnnn for Heroes of Olympus. Dude crazy.
SHA: I'm stiilll looking for a fave!! Name your top villains in the comments to help a poor soul please!
---
INEFFABLE | Too great to be expressed in words.
Your favourite book or book series
MANDY: Favorite book would be the one and only Grave Mercy by Robin Lafevers. Are we surprised?
SHA: Favourite book for me atm would maybe be Exit Plans for Teenage Freaks by 'Nathan Burgoine. 
---
TROUVAILLE | Something lovely discovered by chance.
A book you didn't expect to love
MANDY: The Museum of Heartbreak. I was kind of ready to write it off even though I very much enjoyed Leder's other book, Letting Go of Gravity. But it turned out to be so good, and my brain was splayed out on the pages yet againnnnnnnnnn.
SHA: Like Never and Always by Ann Aguirre. The summary sounded so far fetched (our protag wakes after a car crash to find herself in her now-dead best friend's body) AND it's essentially a romance which I am pretty much totally against BUT it was so good.
---
NOSTALGIA | A wistful desire to return in thought to a former time to one's life.
A book or character that makes you feel nostalgic
MANDY: Percy Jackson. Even mentioning will always take me back to the time I found it at a Scholastic book fair as a kid and then it just brings back all the Scholastic book fair memories and then I'm drowing in childhood feels.
SHA: Kringle by Tony Abbott. Every time I read that book I A) get total winter feels and B) am thrown back to happy childhood moments. (Since I bought it through Scholastic and who does not vibe happiness with Scholastic.)
---
TAG! You're It!
Rendz | Moira | Kyera | Kaya | Sara | Rebecca
---