Thanks to Naty @ Naty's BookShelf for nominating Mandy and I for this award! Despite my massive aversion to space (it is vast and you cannot *breathe* there, okay? That is hugely terrifying) I am super flattered at the "you are out of this world!" compliment part!
---
RULES
Thank the blogger(s) that nominated you and link back to their post.
Answer the questions.
Don't forget to grab your badge!
Nominate 3-5 bloggers for the award.
You may use the header image from this post if desired.

Please be sure to link
back to the original post
and credit the creator: Reader Voracious Blog
---
WHAT OR WHO INSPIRES YOU OR WHY?
MANDY:  Oh, wow, we getting deep straight out the gate. I don't really take inspiration to be honest. There isn't anything that I can specifically point to or a person that gets me. I just go for it and the hopes for a better future?
SHA: I don't think a lot about inspiration. Usually what pushes me is to be better than I was in the past. I'm a perfectionist so I think it's just an inner drive.
---
WHAT IS YOUR FAVOURITE THING ABOUT BLOGGING AND WHY?
MANDY: I love this community. Talking with others and connecting over mutual love of stuff. I can write a whole post about Cresswell and my love for them, and I know I can connect with someone. An outlet for creativity is amazing too.
SHA: My absolute favourite thing about blogging is being able to create without parameters. Unlike in school where I was always given a word count, a subject, a paragraph limit, now I can just go free.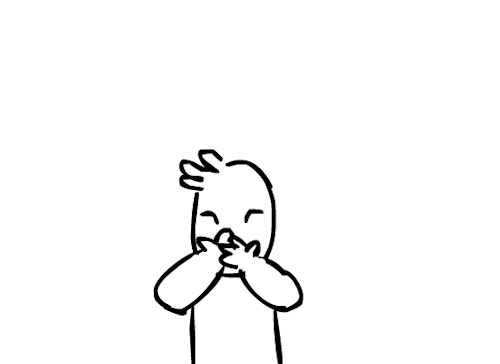 ---
IF YOU COULD BE ANY CHARACTER IN FICTION, WHAT WOULD YOU BE AND WHY?
MANDY:  Oh gosh. Many of my characters are scarred or have been through a lot of trauma, and like, that is a lot??? I'm not sure I want to be in their place with deadly drama! I think Ismae, perhaps. She's been through a lot of struggles, but I love how she has grown through so much, the world is pretty cool, she is kicking butt and showing the world how powerful females are, and she's an amazing sisterhood. Plus, I mean, hello my love, Duval.
SHA: Ahh, such a hard question! Can a I be a demigod (unnamed) from POJ? Or maybe named and be Thalia (omg so badass and amazing and a queen). Or I would be down to be Shazi from The Wrath & The Dawn, because so much confidence and queenly grace.
---
IF YOU HAD SIX MONTHS WITH NO OBLIGATIONS OR FINANCIAL CONSTRAINTS, WHAT WOULD YOU DO WITH THE TIME?
MANDY: Um, um, read!! Vacation, for sure. See the world, go to all the bookstores and festivals. Get caught up on my blogging, finalllllllllllllllllllllllllly.
SHA: Probably vacation (locations undetermined but definitely must be warm), buy a lot of books, attend a book con (*the* book con???) and renovate my house. Yeah. That would be dece.
---
WHAT IS THE ONE PIECE OF ADVICE YOU WOULD GIVE A NEW BLOGGER?
MANDY: Be youuuuuuuuuuuu. In the beginning, I tried so hard to be "official" and "professional" and thought I needed to do so much. And interact! I was so scared to reach out to people, but so many people out here are so nice and caring and just want to fangirl/fanboy with you!
SHA: Be honest with your content! AKA post what you like and say why you like it. It does you no good to be anyone but you on your own blog. You want people to follow you because they like who you are, not what you think they want you to be!
---
OPTIONAL: FREEBIE | SHARE SOMETHING WITH US!
MANDY: I shall go with my go to icebreaker answer from school: I still can't ride a bike!
SHA: But what if I want to be mysterious?

---
WE NOMINATE…
All bloggers who started blogging in the last eight months. You're out of this world to us for getting started on your dream!!