It was only a matter of time before a tag all about tropes fell across our feed. There are just so many tropes and so much to say about them! Thank you Siobhan @ Siobhan's Novelties for tagging us in this one. Be sure to check out her blog for more tags and awesome content.
---
HOPELESSLY DEVOTED | Name Two Characters from Separate Series That You Ship
MANDY: Oh…Oh dear. Oh no. Like, I find it very hard to smish separate book series together. It's like, how your work friends can't cross paths with your high school friends. It's like two worlds colliding and then it implodes.
SHA: I don't have an active ship in mind for characters from different series. Hmm. If I scroll through Goodreads… No, I'm sorry, I can't do this, I am not able to force a ship on demand, haha.
---
DAMSEL IN DISTRESS | Name a Female MC Who Didn't Need a Man to Complete Her
MANDY: Um, all of them? Any of the ladies from His Fair Assassin, though, for sure. They certainly don't need noooooooooooo men.
SHA: Josie Moraine from Out of the Easy. Although she does have a romantic interest, he's quite lowkey for most of the book. Josie is wholly her own woman and able to take on a gangster and a money-obsessed, neglectful mother *all* on her own.
---
LOVE AT FIRST SIGHT | Name Your OTP
MANDY: Creswell. And Ismae and Duval. *broken record scratches and then repeats yet again*
SHA: Probably Ismae and Duval. But also Shazi and Khalil. Just both, I think.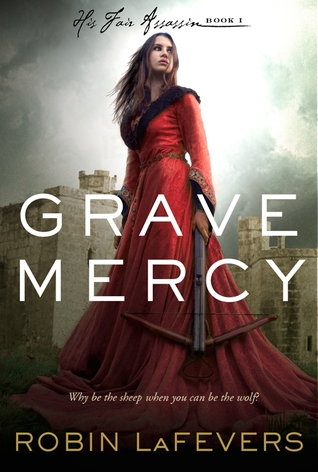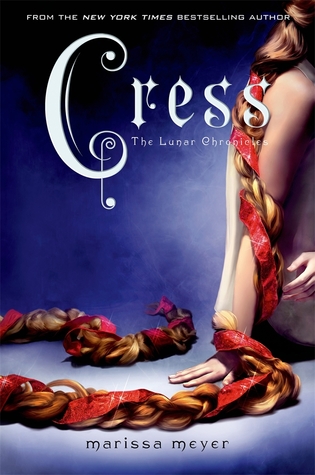 ---
MENTAL ILLNESS AS A QUIRK | Name a Book That Represented Mental Illness Well
MANDY: Oh gosh, that is a good question. I feel like a lot of them really suffer, or have a love interest making it all better. I thought Letting Go of Gravity handled anxiety disorder pretty well.
SHA: Hmm, hmm, hmm. I'm hoping to find a lot more, because I'm sooo selective on what it takes for a book to represent mental illness well. A Danger to Herself and Others by Alyssa Sheinmel does an amazing job.
---
THE CHOSEN ONE | Name an MC Who Did (or Almost Did) Ruin a Series for You
MANDY: Oh, so many. The last one was The Agony House. The way the narrator acted and then reacted about race ruined anything good that was ever going to be about the book – and then the book ruined itself anyway with being weird and boring.
SHA: Kylene in Dare You to Lie. Ugh, her voice was just SO annoying to read. She was judgemental, a complete white saviour, and resorted to fists over words. I don't think I've ever read a worse protagonist.
---
FRIENDS TO LOVERS | Name a Duo Who Went from Friendship Goals to Relationship Goals
MANDY: The last one that I can think off the top of my head was Eph and Penelope from the Museum of Heartbreak! I did have a few struggles with them, but they were quite the cuteness with each other at the end.
SHA: HmmMMmMMMmm. Have I even read a book like this? Am I so deep in love with my enemies to lovers tropes that I forgot to even sample a friends to lover book? I think the friends to lovers books I *have* read only excelled with one part for me (either great friendship or great romance, but the other part flopped.)
---
AMNESIA | Name a Book You Would Forget for One Reason or Another
MANDY: The Love and Lies of Rukhsana Ali by Sabina Khan. So many triggers and trauma that book brought with promising me happiness and cheer.
SHA: The Missing Girl by Jenny Quintana. As in I've already forgotten this book, several times. I really enjoyed it, but each time I scroll past the cover on my Goodreads, I have to squint to remember what it even is and, "Hey, is that there by mistake? Did I actually read that?" Well, I did read that, but the plot apparently wasn't super memorable.
---
BAD BOYS | Name Your Favourite Villain
MANDY: My go to is forever Octavian from The Heroes of Olympus. He was evil in that overdramatic way, and it was genius.
SHA: I FINALLY HAVE ONE. OMG. But saying who it is spoils the book. Anyway, the villain in The Deceivers by Kristen Simmons.
---
MISSING PARENT FIGURE | Name a Book That Could've Benefited from a Bit of Parental Guidance or Adult Supervision
MANDY:  Hocus Pocus! Dear gosh, those kids needed some help from Poppy's parents especially since they had been through it before. So many stupid decisions.
SHA: My best example is No One Else Can Have You (I know this book is blacklisted) but parents really would have been useful in this one.
---
GIRL/GUY GANG | Tag Some Friends

We tag everyone who likes the enemies to lovers trope. 
---