Can't-Wait Wednesday is a weekly meme hosted by Wishful Endings to spotlight and discuss the books we're excited about that we have yet to read. Generally they're books that have yet to be released. It's based on Waiting on Wednesday, hosted by the fabulous Jill at Breaking the Spine.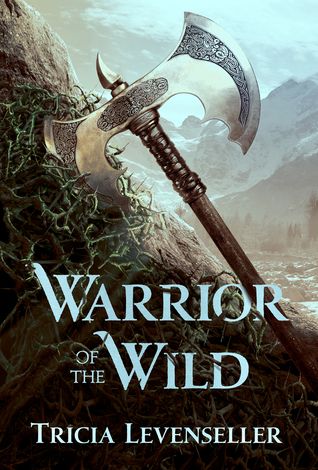 How do you kill a god?

As her father's chosen heir, eighteen-year-old Rasmira has trained her whole life to become a warrior and lead her village. But when her coming-of-age trial is sabotaged and she fails the test, her father banishes her to the monster-filled wilderness with an impossible quest: to win back her honour, she must kill the oppressive god who claims tribute from the villages each year or die trying.
So, I wasn't really into the Viking hype before earlier this year with Sky in the Deep, and then I was like um YES PLEASE. Give me alllllllllllll the Viking inspired stories because Sky was so so good. And when I heard Levenseller of Pirate King was doing monsters, Viking inspired, and godsssssss?? Well, yes, yes, yes please!! I feel like I need to burst out into song with how good that little summary sounds and perhaps the best would be some middle grade Brittany: "Gimme, gimme more!"
What do you think? Is this on your book TBR as well? What books are you waiting for this week? Let's discuss in the comments below!