The Sunday post is a weekly meme hosted by Kimberly @ Caffeinated Reviewer. It's a chance to share news, showcase books, and recap the past week.
---
BLOG POSTS YOU MIGHT HAVE MISSED
Dec. 9 to Dec. 15
Reviewing Netflix Holiday Movies
ARC REVIEW: This Lie Will Kill You by Chelsea Pitcher > Murder Mystery Crazy Times
Winter TBR Cleaning: Tips & How to Prepare for 2019
Top 5 Tuesday: Books I Didn't Get to in 2018
🎄 Fave #Blogmas Posts 🎄 around the Blogosphere
Can't Wait Wednesday: Comics Will Break Your Heart
MINI REVIEWS: "Entwined" by Heather Dixon & "Kringle" by Tony Abbott
Christmas Carol Book Tag
How YA Lied to Me: Holiday Edition
Bookish Naughty or Nice Tag 📜
🎵 Best Holiday Song Remakes + Originals 🎵
Discussion: How Do You Feel About Holiday/Season Themed Books?
Our Favourite Post of the Week: Winter TBR Cleaning: Tips & How to Prepare for 2019
AROUND THE BLOGOSPHERE




Old and New Posts that We Want to Highlight

 💥
For this week, we encourage you to check out the cool posts we *already* highlight in our  Fave #Blogmas Posts around the Blogosphere post!! Each one is a great read, and a superb pick if you're looking to be in the holiday mood.
UPCOMING REVIEWS
Dec. 16 to Dec. 22
ARC REVIEW: The Love & Lies of Rukhsana Ali
Mortal Heart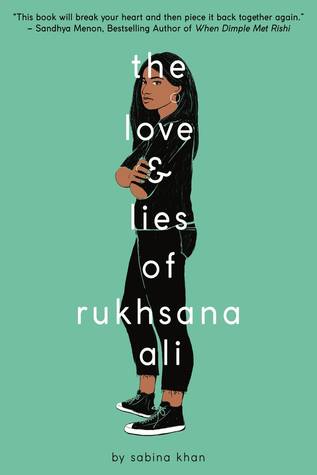 ARCS/BOOK MAIL

 
We're taking it slow on the book requests right now. We want to catch up on what we already have, and enjoy the holidays!
BLOG EVENTS
Nothing. Are you hosting an event you think we should join? Let us know!
How has your week been in books, life, and more?