Well, right now, we are in one of the most known holiday seasons around. It's getting closer to Christmas, and with Christmas, comes MANY Christmas themed items. I mean, obviously there is the Christmas decor, the Christmas tree, Christmas wreaths, cards, food, and moreeeeeeeee. EVERYTHING CHRISTMAS.
And I mean, why not have Christmas books? I didn't realize this was a real thing, until I accidentally found a few one day. There have been a few YA books that I've seen pop up over the years, but once you get into adult romance, there is alllllllllllllll the Christmas themed books. Like, when did a day celebration become such a mass book market??? And why did no one tell me?
So, this had me asking:
How do you feel about holiday/season themed books?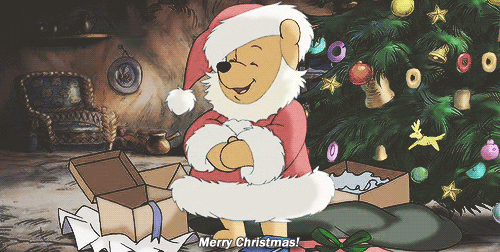 As I mentioned, Christmas is probably be the biggest themed book that I've seen in the YA market, but I think that goes with across the board as well. Christmas isn't just really one day anymore – once Thanksgiving hits, we break out the Christmas songs, decor, and more and go down the frozen water slide to the big day. People seem to love to get into the Christmas spirit especially, so it goes on for quite a while.
Me? I especially love Christmas. I always love Christmas decor, and Christmas cards are a weakness. I also love Christmas shopping. There is just something so particularly epic about finding just the right gift for a loved one or friend – and then seeing their face as they open it. And Christmas cookies??? This girl whips out her Martha Stewart thinking cap, and brings all the cookies – yet still refuses to cook a normal meal.
However, I have never touched a Christmas themed book. I mean, yes, I know they exist, and I've actually been seeing a few more pop up over the years than what I saw in the past, but I've always kind of shied away because they never seem…intriguing? interesting? enough to get me over to them ASAP? Here are a few books Christmas themed YA books: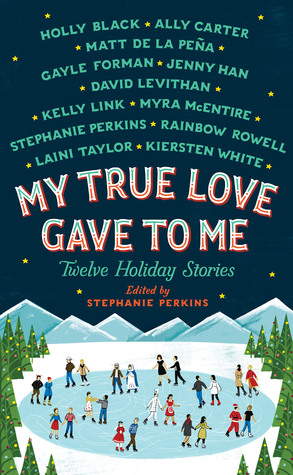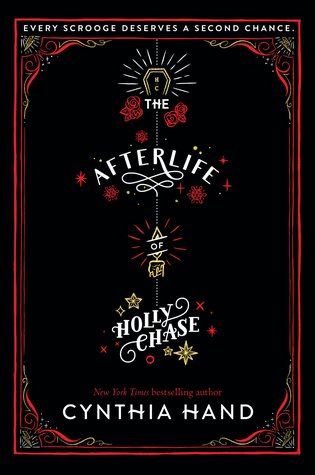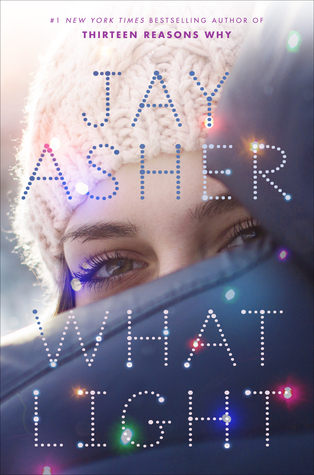 There are definitely a good amount more, but these were the ones that I heard of a lot. But none of these…really spoke to me? My New Crush to Me was the only one that I added to my TBR, and the rest just…meh to me.
And I'm really not sure why I don't feel the feels with the Christmas themed books? Like, I love me some Christmas, but if it's a Christmas themed book, I'm usually bypassing it quickly. It's time to put on the thinking cap and psychanalyze why I struggle with the books with some holiday spirit.
Maybe it's because it's SO specific? I mean, I can really only read these at the exact holiday time. I don't want to be reading a Christmas themed story in the middle of March (although I will read a Halloween themed story anytime). So, you have to read it in the season, and I'm usually not the quickest to get to things on time when I have ARCs to read and the mood readerness will forever strike.
Maybe because they're almost ALL contemporaries? Like, winter time is not Mandy's time for the feels and the swoons and the cuteness. I want to read about the high fantasies and ghosties (because when is NOT the time for ghosties for Mandy) and the realistic fiction that is going to make me feel hard hitting things and maybe even some sci-fi because I mean, that's cold, right, especially if you get locked out of your spaceship. Who wants feels when you can read about people in cold space???
Maybe because most of them are short stories/anthologies? And I have a proven track record of not doing so hot with collections. There will always be a few stories that I'm the grumps with, and I do get disconnected with having to jump into a bunch of new plots and characters every 15 – 20 pages.
So, Mandy just usually scoots hard away from the Christmas themed books, and waves a cheery goodbye.
YA does tackle a few Valentine's Day themed reads, too. But again, I feel the same for these reads as well. It's still cold where I am, and it's usually short stories/collections, and I don't usually get it done in time.
Conclusion, because yes, we totally need one. I mean, I'm not sure? They really just do not scream Mandy, but am I missing something??? I'll be reading one or two for this upcoming readathon, but like, maybe I'm getting into them more? Idk, I'm a mess as usual.
So, what do you think? Do you love holiday themed reads? Am I missing out? Why do you love them? Do they really get you more into the holiday spirit? Have you read any other holiday themed book – should there be more out there? Let's discuss in the comments below!