The Sunday post is a weekly meme hosted by Kimberly @ Caffeinated Reviewer. It's a chance to share news, showcase books, and recap the past week.
---
BLOG POSTS YOU MIGHT HAVE MISSED
Dec. 2 to Dec. 8
Happy Hannukah / Chanukah !
ARC REVIEW: "Pulp" by Robin Talley
Mandy & Sha Tackle Winter Sports (or Maybe Vice Versa?)
Top Five Tuesday: Book Titles I 💗
Holiday Gift-Guide for Budget-Based Shoppers
Can't Wait Wednesday: Wicked Saints
Audiobooks that Made Me a Believer (aka Ones You Simply Must Listen To)
Frozen Book Tag
ARC REVIEW: Exit Plans for Teenage Freaks
MINI REVIEWS: The War Outside & Dark Triumph
#POLL: How Do YOU Choose What to Read Next?
Our Favourite Post of the Week: Mandy and Sha Tackle Winter Sports (or Maybe Vice Versa?)
AROUND THE BLOGOSPHERE
Old and New Posts that We Want to Highlight 💥
UPCOMING REVIEWS
Dec. 9 to Dec. 15
ARC REVIEW: This Lie Will Kill You
ARCS/BOOK MAIL 
Sha received an ARC of Papergirl by Melinda McCracken from Roseway Publishin through NetGalley. Release Date: April 1 2019. Why are we excited? Canadian Sha is all ready for this historically set MG novel about Cassie, who learns about striking after unfair labour conditions cause unrest with city workers in Manitoba, Canada.
Mandy received an ARC of Wicked Saints by Emily A. Duncan from Wednesday Books. Release Date: April 2 2019. Why are we excited? If "this entire summary" is not a good enough reason," then how about a girl who can speak to the gods and assassins and a Polish setting I can't.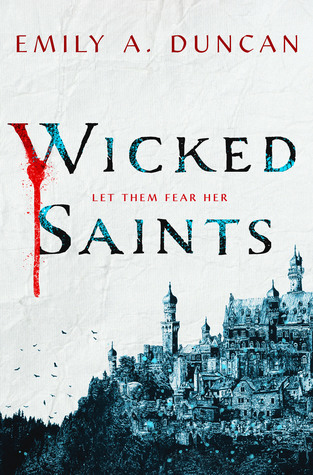 BLOG EVENTS
Nothing. Are you hosting an event you think we should join? Let us know!
How has your week been in books, life, and more?