I don't know why, but the last few books I just plowed through without any real emotional connection (am I reading too fast for the characters to connect? am I picking the wrong books?). I had to dig a little into my bookshelves for these picks, and now I'm an emotional wreck, so please excuse while I find an acceptable middle ground.
---
[1]
Where they Found Her, Kimberley McCreight
Click cover for Goodreads info. Click here for my review.
I was pretty nervous about the fact that this book's mystery revolved around the body of a dead baby being found (not a pleasant thing, ever). Then this mystery/suspense novel took me on an emotional ride not only about the whodunit but about neglectful parents and overachieving daughters and I was just kind of emotionally drained (but satisfied) by the last page.
[2]
The Rose & The Dagger, Renée Ahdieh
Click cover for Goodreads info. Click here for my review.
My love for Shazi and Khalid just went ever deeper in this novel. My eyes were literal hearts for their relationship. By the time I got to the last third of this novel, I was scared to turn pages to see the ways Ahdieh could break my heart apart.
[3]
Forgive Me, Leonard Peacock, Matthew Quick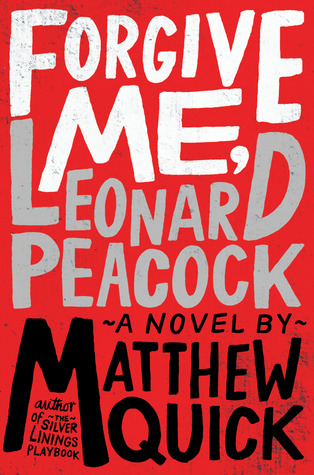 Click cover for Goodreads info. Click here for my review.
This book made me feel emotionally twisted and drained. I have never felt so absolutely wrecked after a read. For more thoughts, see my review because I don't think I can be coherent about this book again.
[4]
The Hate U Give, Angie Thomas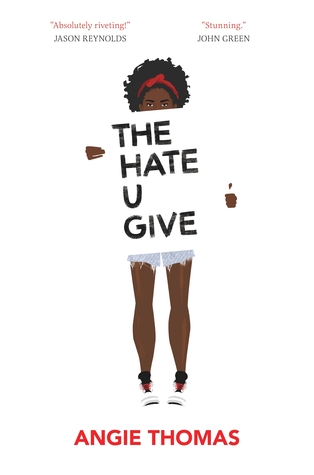 Click cover for Goodreads info.
I knew this book was going to hit me in all the feels. I just didn't realize how fast and how thoroughly. Starr's lessons on race and prejudice (learned from her father, society, and Khalil's death) were wholly accurate. And her family was goals, and a great depiction of a non-nuclear family (never mind a Black family).
[5]
Hurt Go Happy, Ginny Rorby
Click cover for Goodreads info.
I read this when I was about fourteen, and learned for the first time the details behind animal testing. (Huge part behind why I shop cruelty-free now!) Joey Willis is Deaf, and Hurt Go Happy is about her journey to learn sign language (when her family does not support her) and the young chimpanzee she meets and protects.
---
What books have drained your emotions? Do you know any of the books on my list?