If you're in the book blogging world, chances are you've always dived straight into all the book media as well. You are 98.7% likely to have a Goodreads, and yes, you've probably dabbled into Book Twitter. Maybe you are one of the special few that try to tackle BookTube as well and make your mark with epic videos. And Instagram? Pfft, I believe you mean Bookstagram. It has becoming increasing huge in the book community with rising stars that have more than 10,000 followers, dedicated to just staring at their gorgeous book pictures.
We, at BPR, of course, have a Bookstagram account. It was something that me (Mandy) had for a while, completely forgot about like it was one of her blogging series, and then reignited when Sha came back around. And now I'm in deep. It's fancy, it's pretty, I can do all these random little story things that allows me to use little alien stickers to shout about X-Files joy, much to Sha's lament.
There are so many bookstagram accounts that I'm completely astounded by and awed by. There are others that immediately want to whip out my blanket backdrop and try to be one tenth of their epicness. In the past few months, I've been diving in deeper with Bookstagram, and as I have, I've found myself asking a lot of questions.
Where are y'all getting your knives/daggers???
Like, everyone has knives and/or daggers? Like, immediately when a high fantasy novel is being featured, you'll been seeing daggers and knives out too. I mean, I get it. Most of our epic heroines and heroes in fantasy series have one at the ready, but like, am I the only one that doesn't have one?? Like, I don't even know where one purchases one?? Do you have it just sitting around, waiting for the opportune time to use it for a TOG or Daughter of the Pirate King image. This is honestly my biggest and most important questions.
How do y'all keep your animals still enough to take a picture?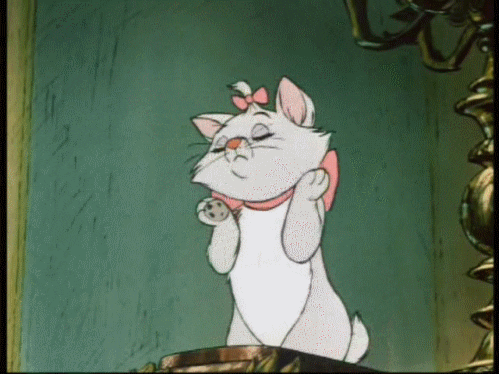 I've seen brilliant images of adorable fluffy animals sitting so nicely and calmly next to a copy of The Unexpected Everything or Stay Sweet. They are SO cute and adorable and I'm feeling the feels, and immediately chase after one of my adorable, fluffy sidekicks…only for them to race under a bed that I can't fit myself under or growling at me in un-Disney like fashion. I've seen some behind the scenes images where the adorable fluffers are misbehaving like taking a little nibble on a book or batting the person or always looking away, but they still somehow get the shot?? I only got one accidental shot on one of my kittens with my books, it wasn't even that good of a shot, and it's only because he was starting to fall asleep and he was cold.
Follow up question: how do you manage to keep the fluffers from being center stage of the picture when you wanted to just take a book pic?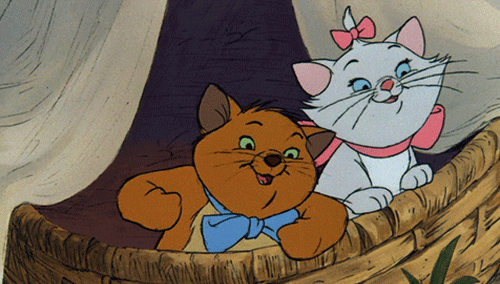 The moment I take out the storage containers out from under my bed to take the book pictures, it's somehow the call of the wild kittens? 1 or 2 kittens will appear out of a dead sleep and NEED to investigate. There is absolutely nothing fun for them, but they simply must check everything out. Sometimes they will extra mess with me and not appear until halfway through the picture taking, right when you have your And I Darken close up with a cute little necklace hanging over the cover to make it all ~fancy~ and you're right about to go snap snap and then there is a little paw that is sneaking in to go bat bat. Is there a filter for cutting out half a cat's fluffy tail yet???
Where do you find all the candles, bookmarks, fake flowers, and other Instagram staples of props?
Like, I'm pretty sure it's official underground Instagram code that bookmarks, candles, and fake flowers are the language of Bookstagram. And I mean, I'm allllllllllllll here for it. I've recently been diving in deeper with bookmarks and book candles, because I see them so gorgeously featured on everyone's feed. And fake flowers? Give me a fake flower Instagram pic, and I'm alllllllllllllllll about the likes. But where do you find them?? How do you know what will be epic. Where do you keep them? How do you choose to be like hmmmm yes, I'mma take this Kell candle and BAM make a genius picture with it just just three books and a wood floor. And more importantly, where do you keep them because I have no room????
(Basically this question is just me asking for recs and excuses to buy one. Please help.)
How do y'all open your book mail one handed?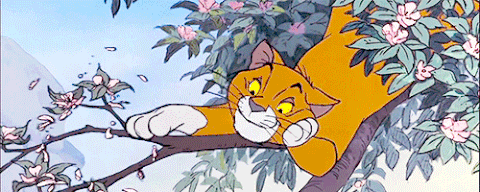 I always love love love seeing people get book mail. Like, it's a thing. I revel in the anticipation of seeing what people are getting in the mail and sharing in the book joy. I've noticed that stories are now becoming a place there people are actually opening their mail in real time to share in book receiving time. Obviously, most of us are going to be filming it ourselves, and might not want to be showing our face (I dunno know about you but I'm usually make-up free, hair in a messy bun or the curls from yesterdays' messy bun that have either limped out or curled a little too hardcore in an outfit covered in cat hair from snuggling a big fluffer when I'm taking pics). So, one-handed is the answer, yet…IT IS REALLY HARD. I can barely type out a instagram comment one handed, so how does one up those really intense Barnes and Noble cardboard boxes without showing the whole Instagram world your address. PLEASE TEACH ME YOUR WAYS.
So, what questions do you have for instagrammers? Are you one – what is it so we can check you out? Can you answer any of these questions for me? Do we have any of the same questions?
If you want to check out our kitten-less, dagger-less feed, check Sha and me out at @bookprincessreviews!