FIRST IMPRESSION FRIDAY is a meme started by J.W. Martin at Storeys of Storeys. Take a sample of a book you have just started (a chapter or two, maybe a little more), give a few impressions, and predict what you'll think by the end.
---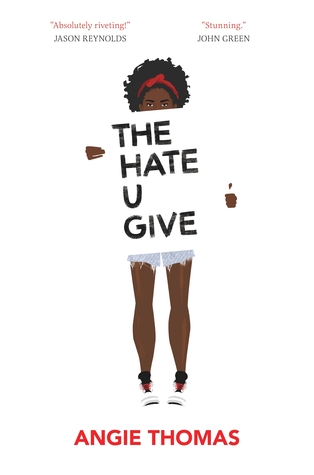 The Hate U Give is the story of Starr Carter, who witnesses the unprovoked police shooting of her childhood friend Khalil. Starr must decide whether to speak up and what to say while balancing her home life in her black neighbourhood and her school life at a suburban prep school.
I recently read the scene describing the officer shooting Khalil and all my feelings are a hot mess. What really stands out is how abruptly it all happens. I just met him, it feels like his whole introduction was mid-sentence. How better to show that Khalil was not done living when his life was cut short for … being black? If this isn't five crowns something crazy must have happened.
---
Have you read this book? What did you think?