Can't Wait Wednesday is a meme created by Tressa @ Wishful Endings where each week we discuss upcoming releases that we're eagerly anticipating.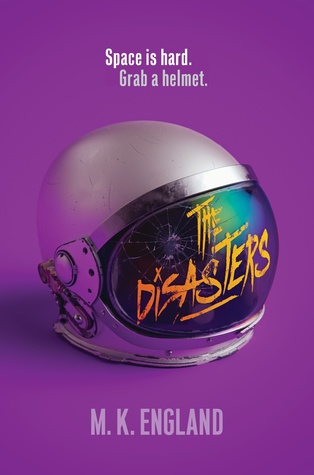 Hotshot pilot Nax Hall has a history of making poor life choices. So it's not exactly a surprise when he's kicked out of the elite Ellis Station Academy in less than twenty-four hours.

But Nax's one-way trip back to Earth is cut short when a terrorist group attacks the Academy. Nax and three other washouts escape—barely—but they're also the sole witnesses to the biggest crime in the history of space colonization. And the perfect scapegoats.

On the run and framed for atrocities they didn't commit, Nax and his fellow failures execute a dangerous heist to spread the truth about what happened at the Academy.

They may not be "Academy material," and they may not get along, but they're the only ones left to step up and fight.
Okay, what is this madness – Mandy having 2 space books in a Can't Wait Wednesday in a row???? When I'm not a space gal at all?? I don't know, but my head must be out in space. I'm all about the unusual space books, and Idk about any other TLC lovers out there, but I'm getting some major Carswell Thorne vibes???? I mean, getting kicked out of the Space Academy? Excecuting a heist??? Having a team of failures? Idk, sounds like the love of my book life, and I'm readyyyyyyyyyy for Thorne pt. 2 pronto.
What do you think? Is this on your book TBR as well? What books are you waiting for this week? Let's discuss in the comments below!