In my past series about YA contemporaries, I described how they lied to me about my love life. They do that quite often, and well, often times, YA contemporaries focus A LOT on the romances. However, YA contemporaries often lie to me about other things as well, and let's count the ways because I seem to think it's a good time. Also, Sha is apparently a fan, and I keep getting Google doc reminders that I need to do more.
This is a Pt. 1 for now, and maybe more parts in the future? IDK. Mostly contemporaries revolve around the romance or, like, super realistic topics so things get actually non-lying at those points???
Myth #1: Mysterious Disappearing Families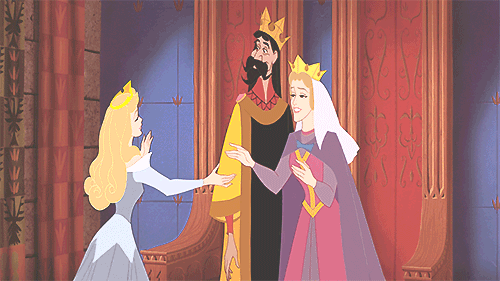 We've been talking about it for years, but it's just so true: YA Contemporaries are forever at it with the absent parents and families. They've been doing better lately from what I have seen with some fantastic families with great siblings and parents, but there are still quite a bit that are just off hiding away in mystery land where they are not around. Perhaps it is part of the storyline where they just have messed up parental units, but mostly, you blink, see a mention of a parent, and by the time you blink for a second time, THEY ARE GONE AGAIN. Same thing with siblings and extended family as well. Like, do YA characters even have cousins???? Does this even exist?
There is no siblings in this Book Princess household…unless you count my cats, which alas, sadly don't have a prime spot on the blog since they are tricky to get pictures of. But they have a prime spot in my life since they are ADORABLE and just want to snuggle all day, every day. And if my life was YA contemporary? Yeah, my parents and grandma would legit probably have a bigger starring role than me since I'm just off reading my books over here.
Myth #2: Long In-Between Class Times
I don't know about you guys, but I was forever HUSTLING between classes. I mean, I legit could have become a full sprinter because my classes were forever good distances away and then had to go grab books and somehow take on the masses and not get your locker stuck???? How was I supposed to be able to stalk a crush or have a full, long, chapter length conversation with my bestie. My besties never usually waited by my locker unless we had a same class, and I 200% ditched them if they were falling behind. I HAD NO TIME FOR LATENESS. AND MY HUSTLE GAME WAS TOO STRONG.
Myth #3: No One Has Boring Lives
Like, when is the last time you saw a contemporary character sit down, drown their feelings in a whole pizza box and binge watch the entire first season of the 100 and then chase around their cat to snuggle? No? You've never seen that? Well, me either, even though it's about to be my life. YA characters are always off doing THINGS. THINGS. Like going to parties or going out with friends or going to get ice cream or working or idk just doing THINGS. Mysterious things. Like, okay, sure, yeah, do I really want a main character just chilling and watching some TV or slowly falling into a bag of potato chips? Perhaps not, but like, don't these characters ever get tired? Don't they ever just want to chill and sit for a second and stare mindlessly at their Twitter page, questioning their entire existence because no one liked their witty second from a solid 45 seconds ago???
Also, this was actually really hard to think of. Like, contemporaries really lie a lot about romances, but I'm a bit lost with everything else. OOPS.
What do you think? What are some ways that YA contemporaries have lied to you? Do you agree with some of mine? Let's discuss in the comments below!