For those in the Northern Hemisphere, summer will be ending at the end of this week, September 22nd. That's right – for a lot of people it means no more summer feels, warm weather, beach balls are put away, no more sand in between our toes, and winter is comingggggggggggggggg. However, we are about to dash into fall, which is pretty epic, but for a contemporary loving gal, I figured we could go over some great contemporary books that give us all the summer vibe so we can squeeze a little more summer reading out before all is lost?
If you're looking for a book that will take you to an amusement park in the middle of summer, this is the book! It takes us into the world of a Disney World-like amusement park where our main character is taking on an overbearing boss and princesses and a handsome prince for the summer. It has funnies, so much fluffy cuteness, and if you're a fan of Disney, it totally takes you a little bit deeper into what it would be like to work there for a summer. Plus, isn't that cover made of fluffy summer dreams???
Okay, okay, okay. Bigfoot book on a summer rec list? Sha is off shaking her head in a corner somewhere in Canada. But this book has actual valid reasons. Our main character gets stuck in a reality TV show competition in the middle of summer to see who finds the best evidence of our Squatchy friend. It has a camp/woodsy setting, some adorable feels, and an adorable little ship in the middle of family feels. If you're a fan of camping…and Bigfoot…this could be a fun little way to move into fall books!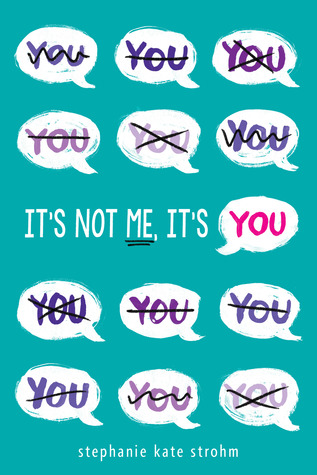 If you're looking for a book to get you back into the school year or you're somehow missing the feels of high school (lol, but is anyone really???), this is the book for it! It's such a quirky little read about a senior doing a class project of oral history on all of those that she dated before. It involves so many funnies, a great cast of characters, one adorable ships, and the promise of summer coming since it's right before prom.
Is there anything more summer than ice cream? Not to me. I mean, you can love ice cream anytime, but going to the local ice cream stand is so much of my summer life. And summer waist apparently. This book focuses on a local ice cream stand where feminism is totally killing it and the ice cream is delicious. It will forever leave you craving ice cream along with some epic feminism involved and one adorable fluffy romance.
It's your local PSA that you should read this adorable, fluffy, ADORABLE book. Yes, it has ultimate summer vibes since it's a whole summer of going to comic book stores and LARPing. Ugh, it's the ultimate fluff book for me, and just please read it.
What are some of your recommendations for summer reads? Are you going to be sneaking in any more summer reads? Are there books you only read in certain genres? Let's discuss in the comments below!