#BookBattles is a meme where I have you vote for your most anticipated new release of the month (from specially selected match-ups, that is!). Which are you most excited to read and why?
That's not all. If you release a review on any #BookBattle books during the month, post a link in the comments below to help readers build their TBRs. In return, I ask that you link back to this blog to let more people know about #BookBattles.
One last thing! The point of #BookBattles is not to say "one book is bad and the other is good." It's a way to see what piques your personal interest. No criticism is given to any author(s)!
---
Let the #BookBattles begin!
Click covers for Goodreads info!
Match-Up NUMBER ONE
I'm going to be honest and say this sounds way too creepy for my preferences, but what I love doesn't need to dictate what you do. My job is to share, not to decide for you! Not Even Bones is the story of Nita, who slices and dices supernatural beings (after they die) to sell their parts on the black market. Her journey begins when her mother, the real entrepreneur behind their Dexter-esque business, decides Nita no longer fulfills her duties and sells Nita on the black market. Release Date: September 4 2018.
VS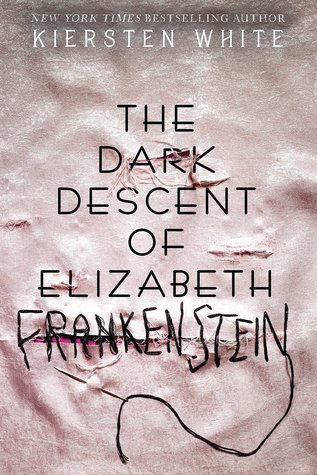 I have not read the OG Frankenstein (yet. I totally will one day. Promise!) but this sounds sooo interesting. As long as this book doesn't turn into a tale of good girl loves bad-bad boy. (Entertaining his every whim? Hmm.) For those who want the summary now and don't want to click the link, this is the story of orphan Elizabeth who stumbles upon Victor Frankenstein, who gives her everything she could ever wish for … until she starts to discover a darker side to him that makes her question what she has stumbled into. Release Date: September 25 2018.
---
Match-Up NUMBER TWO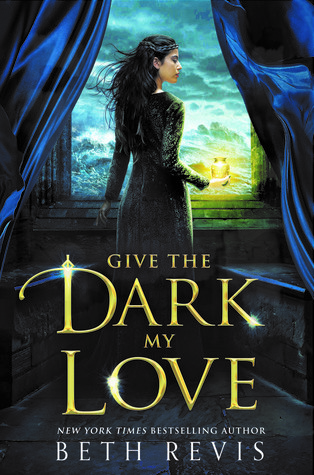 Full disclosure I requested this book on NetGalley the very second I stumbled across it and did not get accepted (it's okay Razorbill, I forgive you!) but this summary has me going, "YES please!" A scholarship student rising to the top? A hot mans named Grey? (I have always adored this name, don't ask me.) Necromancy?? I'm ready for this. Give the Dark my Love is all about Nedra trying to find a cure for the deadly plague sweeping the nation, doing whatever she can to find a cure — even if it means digging into the most dangerous of the alchemist arts. Release Date: September 25 2018.
VS
There is only one thing I dislike about this book's summary, and that is that only one girl can wear the crown. Like, excuse me, we are all queens here. Goodlett's books tells the tale of a kingdom in chaos and the three girls who might just be able to bring it back to its former glory — if they can escape their dark pasts. Every time I read the summary I get shivers. Seriously, please let me pick this book up now. Release Date: September 11 2018.
---
Match-Up NUMBER THREE
This book already has me thinking thoughts and I haven't even read it? Konrad and Camilla wake up one day to find they have switched … not bodies, exactly, but appearances. Camillar, a lean athlete, is now ugly. Konrad, an average-looking nobody, is now stunningly attractive. How, I ask myself, will this book succeed in spreading a message about body positivity while kind of not being body positive? (I.E. what defined "ugly" in the first place.) If I don't get this book, I'll be eagle-eyeing Goodreads for reviews about this book! Your thoughts? Release Date: September 11 2018.
VS
Smugglers and rebels and tyrants, yuuuup, as you recall I love me my books filled with danger at every turn! In For A Muse of Fire, Jetta can use dark magicks to interact with the recently departed: a skill that makes her powerful, but also at risk in a country where the old ways are outlawed. The story is told through Jetta's POV but also scripts and letters, which I adore in books… This books makes me super excited! Release Date: September 25 2018.
---
And there's our September book picks! Give the Dark my Love and For a Muse of Fire are giving me intense vibes right now so if you're dropping a review, let me know your thoughts on those books right. now. Not that I don't want to hear about the other books… but you get what it is, to vibe a book. Ya gotta know now!
What catches your eye in this September's #BookBattle? Do you have reviews coming out for any of these books? Share below!