The summer heat has not left us, but educational institutions across the world are throwing open their doors in preparation for the crowds of students that will pound through any day now (if not already!). It's back to school season (yeah, yeah, a period of like two weeks, but let's call it a season) and if you're over-stressed about outfits and finding friends and looking cool and good classes, HEY, we got your back for at least some of that stress.
This back to school shopping guide includes supply suggestions to get you into the school spirit. Even if you're not of the scholarly variety, a lot of these options are super versatile and great for the work environment as well (promise!).
Store information listed below images. Warning, the blogger creating this post is Canadian so some items may not be available outside of Canada — but you can still be inspired and/or find similar things at stores near you. Additionally, all prices listed are in CAD.
---
BAGS
1. Mini-Backpacks: My personal favourite type of bag (when I don't have too much stuff). These bags look super cute and don't weigh down on you. (Image 1: Ardene.com, 22.50; Image 2: Ardene.com, 24.90).
2. Backpack: You can trust that if I'm going to have a backpack on, it'll be neutral/solid colours. No way is a backpack stealing any attention from my outfit! (Shopbentley.com, 19.99).
3. Totes: I used to be in love with the tote trend, carrying all my books in a tote bag … until I ended up with a massive headache at the end end of the day from dragging around textbooks and my laptop and a lunch all on one shoulder. Good for days when you have less to carry and want to look cute, otherwise, stay away! (Forever21.com, 34.95; Forever21.com, 34.90)
---
PENCIL CASES
1. Makeup Bag: I didn't use to care very much about buying pencil cases, until I realized how cute makeup bags were as pencil holders! A lot come with slits for brushes that can be converted to pen/pencil holders, which make them practical and stylish. (Forever21.com, 9.90; Forever21.com; 20.90).
2. Creative: Bookstores always have really artsy pencil case styles, like the mini-backpack ones shown above. If you're wondering, yes, yes I do own the one on the right. (Renaud-bray.com, 12.99; Renaud-bray.com, 12.99).
---
CONTAINERS / WATER BOTTLES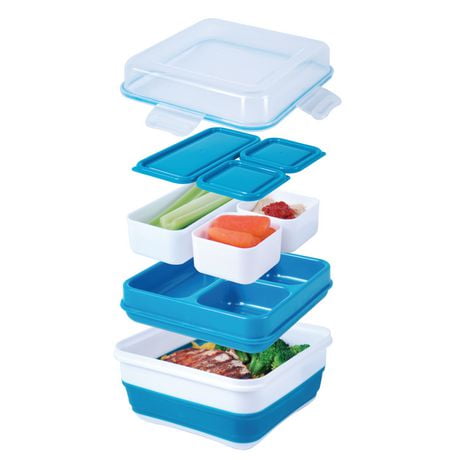 1. Stacked Containers: These containers hold the most with the least. When you don't have a lot of space in your bag, having well-packed containers can really save the day. (Officedepot.com, 9.99; Walmart.ca, 10.47).
2. Collapsible Container: A personal favourite of mine, these containers are leak-proof (minus if you're bringing soup, I would not recommend for soup) and collapse when you're done to save space. They also come with a snap-in fork/spoon combo. (Amazon.ca, 21.28).
3. Water Bottles: Insulated bottles weigh more, but they keep the contents cold longer. Plastic bottles are lighter, but don't expect a nice cold sip an hour later (unless you have ice, in which case, expect a lot of condensation sweating everywhere). The water bottle poses a great question, but there's not question markets offer us a lot of choices! (oldnavy.gap.com, 8.99; disckssportinggoods.com, 12.99).
---
LAPTOP/PHONE CASES & COVERS
Deck out your device with a pre-made case or cover (OR design your own). I've used DecalGirl before and was super satisfied with the skin I got for my laptop. The skin was true to size (just needed a bit of trimming, which I was pre-warned on the site) and is still perfect two years later. I always get compliments on it! (Decalgirl.com, 19.99; Decalgirl.com, 19.99; Decalgirl.com, 24.99; Decalgirl.com, 16.99)
---
AGENDAS
1. Monthly + Weekly Planner w/ Calendar: I need agendas that have everything in them, and I mean everything. Generally because as a teacher, you're not just planning for yourself, you're also planning for upwards of 100 students. Trust, you need to schedule out everything from lunch to bathroom breaks… Why not have a nice planner while you're at it? (Amazon.ca, 8.99; Amazon.ca, 8.99).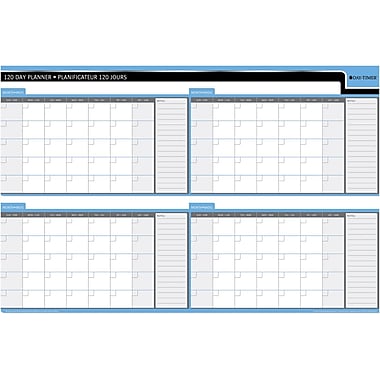 2. Dry-Erase Board Calendar: If planning your life in a book is not enough, why not pin it to your wall? I have this same calendar up in my room, and it helps me schedule blog posts, school assignments and work shifts. Oh, right, and personal time! Plus, I can just erase after four months and start again, instead of wasting paper ripping it up over and over again. (Staples.com, 20.94).
---
LUNCH BOXES
1. Bags: When did lunch boxes officially become lunch bags? Not that I'm complaining! I love the casual look of a lunch bag slipped over a wrist and a backpack on the shoulders. Is that weird? Whatever, if the bag looks like this, I know I'm looking good. (Amazon.ca, 11.99; Amazon.ca, 23.99).
2. Reusable Bags: Some stores sell tiny reusable bags with suuuper nice patterns … and that's what I currently use as a lunch box. These bags run from $3 to $5, depending on the store and the size. They're easy to clean, and just the right size for a lunch! The only downside is you'll be a walking brand advert, so be sure to pick a store you actually like. (ardene.com, 3; koodomobile.com, unknown).
---
BOOK SLEEVES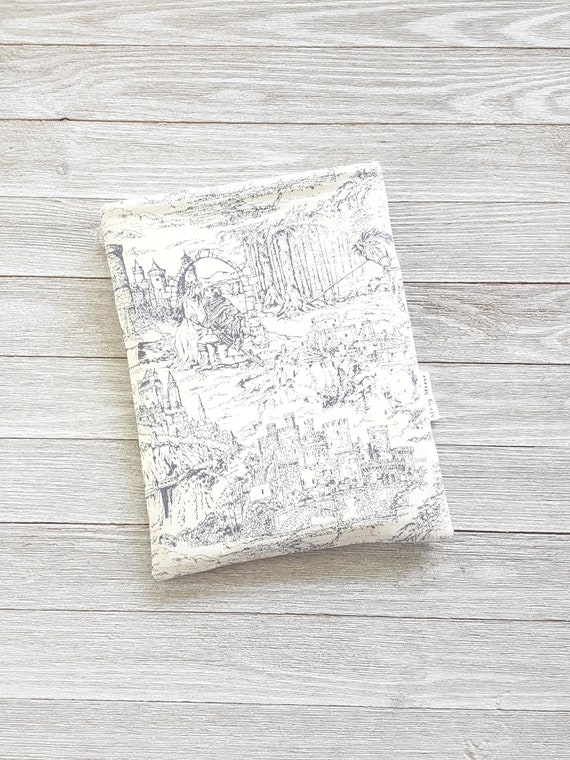 1. Brand New: Book sleeves are perfect for keeping your books looking cute and un-crinkled, especially if you're keeping water bottles, snacks, and assorted goods in your bag. (Bookbeau.com, 20 USD); etsy.com, 11.43)
2. DIY: You can also DIY your own book sleeve. This way you can customize your dimensions and patterns. Not to mentions, arts are considered very relaxing … and people who are headed back to school need a lot of relaxing!
---
Are you going back to school in the 2018-2019 school year? How high would you rank your excitement? Is back-to-school shopping a yay or nay? Let's discuss!